The OSR: A Successful Stand-Alone Experience in Continental Europe
By

Giuseppe Pennisi



In its November iss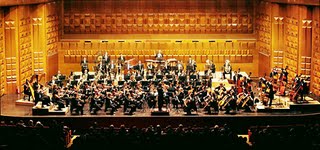 ue, the periodical

GIG- International Arts Manager

devoted two full pages to th
e Orchestra Sinfonica di Roma (OSR), a comparatively new symphonic formation in the Italian and European landscape. The article is an impor
tant signal of the international attention received by a symphonic orchestra that started its operations only about eight years ago. Its creation was the outcome of a
training course financed by the European Commission and organized by the Arts Academy, a non-profit but fully private music school. After the course, no employment was in sight for the young musicians. So the Arts Academy mastermind, the headstrong and highly experienced Maestro Francesco La Vecchia, decided to seek for funds to form an orchestra. Many thought he was a hopeless and helpless dreamer but he met another dreamer, the President of a charity. The dream became hard and solid reality.


The OSR has some important features:
a) It is the only fully private symphony orchestra in Italy and one of the very few in Continental Europe. It does not receive any State, Regional, Provincial or Municipal support – even though in 2009 it was given a € 10.000 (US$ 15.000) grant by the Ministry of Culture


b) It is financed mostly by the Fondazione Roma (a nonprofit registered charity with the mission of "the organization of social freedom"). The Fondazione Rome does not operate only or mainly in the field of music but runs a private museum and performs important activities in the fields of health, education, scientific research and aid to the under-privileged. The OSR is also helped by a few locally based small companies and by an Association of its subscribers and fans.
c) It has 90 permanent musicians (average age: 30), a budget which is less than one-fifth of that of the main symphony orchestra in the Italian capital (l'Accademia Nazionale di Santa Cecilia) and a low-priced ticket policy to attract young and old people with modest incomes (season tickets
for 30 concerts vary from € 260 to € 90 according to the category).
d) Its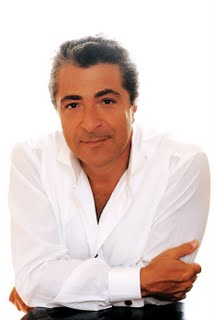 music director and permanent conductor is Maestro Francesco La Vecchia, who is also principal guest conductor of the Berliner Symphoniker. La Vecchia has been music director of Opera Houses and symphony orchestras in Central Europe (Budapest), Latin America (Rio de Janeiro) and Portugal (Lisbon). He also often conducts in Shanghai's large concert hall.


In eight years, the OSR has also gained an important place in the international music scenes due to its

tour of
Brazil, Russia, the UK, Spain, Germany, Poland and China. Tours are now slated for Austria and North America. More significantly, the OSR was chosen by the Austrian Government as the Italian symphony to participate in the May 31
st
2009 celebrations for Haydn's bicentenary. As many of our readers may know, the Austrian Ministry of Culture and the Committee for the Celebrations of Haydn's Bicentenary had a brilliant idea: on May 31st, the day of the composer's death, 20 symphony orchestras and/or Opera Houses performed one of his greatest and best known oratorios
Die Schöpfung
(The Creation). Because of different time-zones,
Die Schöpfung
day started in New Zealand and ended in Honolulu. An earnest radio listener could enjoy the different performances over 24 hours and appreciate the difference in conducting as well as in singing. Opera Houses were included because in certain countries (e.g. Germany)
Die Schöpfung
is also staged as a music drama: computer technology and animation are a superb support in depicting the initial chaos, the creation of the animals, of the flowers, of the lakes, of the rivers and of the mountain as well as the Garden of Eden with the passionate Adam and Eve duet. The Accademia Nazionale di Santa Cecilia, the "national" symphony, did not appreciate that the OSR was preferred and performed
Die Schöpfung
for its subscribers early in the Spring of 2009.


Two different
Italian
economic think-tanks have recently shown interest in studying the OSR as a unique experiment of free market and liberal grants not only in Italy but also in most of Continental Europe: the Istituto Bruno Leoni-IBL (a staunchly libertarian den) and Astrid (a left-of-centre liberal association). These studies may help bring about reform of performing arts State and Regional Governments financing. GIG concluded that "All in all, one swallow does not make summer" and that "perhaps, the OSR is and will remain a stand-alone experiment of liberal economics applied to high musical culture." A possibility would be to move, in Italy, from grants-in-aid on the basis of the proposals of the bureaucracy (as reviewed by a technical committee) to an Anglo-Saxon system of
matching grants
; this would promote completion and efficiency.


I have been a steady listener of OSR concerts, not only because they are set at a convenient time (5.30 p.m. on Sunday and 8.30 p.m. on Monday) in a pleasant 1,200 seat Auditorium just a few steps away from my home in Rome. They main reason is that they offer an innovative program (as compared with the Accademia di Santa Cecilia and other major orchestras in Italy): the OSR combines Nono with Schubert, Stravinsky with Bruckner, Casella with Brahms, Tchaikovsky with Mailipiero, Liszt with Shostakovich
. Until 20 years ago, such a blend was provided, in Italy, by the Italian public radio and television concerts, but these concerts were discontinued and the marvelous acoustically-perfect Roman auditorium was converted to a TV studio for mere entertainment and games. Also, I have accompanied the OSR on their February 2009 tour to Germany and Poland.


This 2009-2010 season started on October 17
th
with Beethoven's

Ninth Symphony

. The program includes all of
Beethoven's
orchestral compositions to be performed in eight of the 30 concerts and also all of Bach's

Branderburg Concertos

and all the suites (two concerts). The 20
th
Century is not forgotten: the OSR is recording all orchestral works by Martucci, Casella and Malipiero – some of them are in the 2009-2010 season – and offers two very rare and exquisite compositions by Respighi: "Poema autunnale" and "Vetrate di Chiesa."


Finally, for a Christmas-New Year gift: a small blue and gold coffer with four Naxos CDs with all the most significant compositions of Giuseppe Marcucci (1856-1909) commemorating the centenary of his death. Nearly forgotten now, Marcucci was one of the few Italian composers specializing in symphonic music when melodrama was the main musical attraction. Toscanini had a veneration for him and in 1932 organized a series of concerts to play all his works. Wait for a review in
La Scena
.
Labels: Orchestra Sinfonica di Roma, Rome