Cette semaine à Montréal (18 au 27 septembre) / This Week in Montreal (September 18 to 27)
Musique, danse, théâtre, etarts plastiques à Montréal cette semaine
Music, dance, theatre, and fine arts in Montreal this week
Jazz

Ven. 18

Trio Marianne Trudel

. Jazz Bar le dièse onze. 20 h. www.mariannetrudel.com —Marc Chenard
Blackbird : Au printemps dernier, le Groupe

La Veillée

nous a fait découvrir cette puissante pièce de l'Écossais David Harrower. Montréal en accueille une production, louangée, du Théâtre des Célestins de Lyon. Deux acteurs réputés, Maurice B
énichou et Léa Drucker, s'affrontent dans cette œuvre complexe e
t nuancée, fouillant les zones grises d'une relation amoureuse entre un homme mûr et une fille de douze ans.

Jusqu'au 18

septembre

, au Théâtre du Nouveau Monde. www.laveillee.qc.ca —Marie Labrecque
Esteban : Ludique, audacieux, touche-à-tout,

Stéphane Crête

multiplie les entreprises décapantes. On lui doit notamment des Laboratoires Crête, mêlant science et théâtre, et la délirante pièce Mycologie. Mais sauf erreur, c'est la première fois qu'on le verra seul en scène, dans un numéro de cabaret « impudique » qui emprunte aussi à la danse, au mime et à la poésie. Bref, il faut s'attendre à tout.

Jusqu'au 19 septembre

, au Th
éâtre La Chapelle. www.lachapelle.org —Marie Labrecque
Le claveciniste et organiste

Luc Beauséjour

dirigera douze chanteurs et sept instrumentistes dans le premier co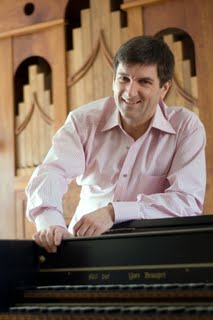 ncert de la série Clavecin en Concert à la chapelle Notre-Dame-de-Bon-Secours le

18
septembre

. Le programme comprend une cantate et un motet de Bach, une partita de Böhm et
une messe du compositeur baroque rarement entendu J.C.F. Fischer. www.lucbeausejour.com/cec —Hannah Rahimi
Autre virtuose confirmé, le flûtiste suisse

Maurice Steger

aura carte blanche lors de la 8e édition des Journées de la flûte à bec (

18 septembre

, Maison des Jeunesses Musicales) www.mauricesteger.com —Philippe Gervais
Teesri Duniya Theatre
presents Truth and Treason at the Monument National,

until September 19

. Set in modern Iraq, the play features a 10-year-old girl shot by a US soldier at a checkpoint. A complex story arises surrounding her mother, a Canadian woman, and her father, an Iraqi writer who was imprisoned by Saddam Hussein and considered a terrorist by the US. This story, plunging us into the heart of the action in Ira
q, unveils the truth behind the war on terror.
www.teesri
duniyatheatre.com
—Jessica Hill
Jazz

Sam 19 Yannick Rieu, François Bourassa, Adrien Vedady, Phillipe Melanson

. Jazz bar le dièse onze. 20 h. www.dieseonze.com —Marc Chenard
Le

19 septembre

, le fougueux

Ensemble Caprice

se joint à l'ensemble israélien

Quynade

, spécialisé dans la musique du 13e au 15e siècle. Dans la chapelle Notre-Dame-de-Bon-Secours, les deux petites formations joueront de la musique séfarade médiévale et des œuvres de la Renaissance. www.ensemblecaprice.com —Hannah Rahimi
Une autre série de conférences, intitulée «

Quand l'œil écoute

», traitera des rapports entre musique et arts plastiques et sera inaugurée par François Filiatr
ault, qui parlera de la musique chez Vermeer (

24 septembre

, 17 h). www.mbam.qc.ca —Philippe Gervais
Jazz

Mer. 23

Rencontre Amsterdam-Vancouver-Montréal avec le batteur

Michael Vatcher

, les saxophonistes

Coat Cooke

et

Pierre Labbé

, et le bassiste

Clinton Ryder

.
Casa del Popolo, 21 h. www.casadelpopolo.com —Marc Chenard
Jazz

Jeu. 24

,

McCoy Tyner Trio

. L'Astral. 20 h. (En reprise les

25 et 26

.)

www.lastral.ca —Marc Chenard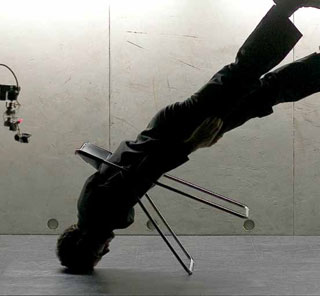 Pour la deuxième année, après la Catalogne en 200
8, l'Agora de la danse nous co
nvie à une Destination danse, cette année la France, en coproduction avec les Rencontres chorégraphiques de Seine-Saint-Denis, festival incontournable du mois de mai dans la région parisienne. Du jusqu'au 26 nous découvrirons quatre jeunes chorégraphes français très représentatifs : du

16 au 19

,

Julie Nioche

avec

Matter

et

Pierre Rigal

avec

Press

/

du 23 au 26

, Nac
era Belaza avec Le cri et Fabrice Lambert avec Abstraction-Gravité. www.agoradanse.com —Aline Apostolska
Le
SMAM
se tourne vers la Renaissance et chantera les Lagrime di San Pietro de Lassus (

27 septembre

, église Saint-Léon) www.smam-montreal.com —Philippe Gervais
Labels: dance, music, theatre, This Week in Montreal, visual arts