Cette semaine à Montréal (26 oct à 1 nov) / This Week in Montreal (October 26 to November 1)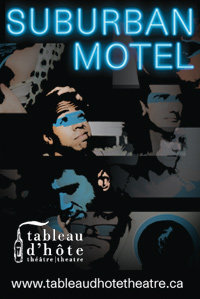 Musique, danse, théâtre, et arts plastiques à Montréal cette semaine
Music, dance, theatre, and fine arts in Montreal this week
Theatre:
This fall, Tableau D'Hôte Theatre ambitiously presents Suburban Motel, George F. Walker's six-play cycle consisting of Problem Child, Adult Entertainment, Criminal Genius, Featuring Loretta, The End of Civilization, and Risk Everything. Try to catch more than one play in this cycle, as they echo and relate to each other through theme and character, thus enhancing the experience. —Jessica Hill
Art visuel :
Gabor Szilasi. L'éloquence du quotidien, Ottawa, Musée canadien de la photographie,
jusqu'au 17 janvier
2010. —Julie Beaulieu
Jazz :
Lun. 26
En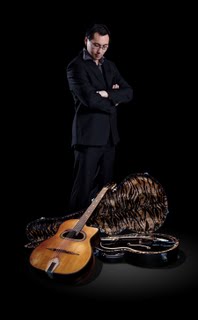 semble Denis Chang (Jazz manouche). Centre culturel de Pierrefonds. (19 h 30) —Marc Chenard
Classical music:
Pianist Dang Thai Son takes the stage at the Salle Maisonneuve on
October 26
as part of Pro Musica's Emerald Series. Known for his dazzling technique and impeccable sense of style, Son will perform works by Ravel, Debussy and Chopin. 514-842-2112, promusica.qc.ca —Hannah Rahimi
Musique d'orchestre :
Les 27 et 28 octobre
, Bernhard Klee dirigera l'OSM dans l'orchestration de Ravel des Tableaux d'une exposition de Moussorgski ainsi que dans le Concerto pour piano no 27 de Mozart avec la soliste invitée Mari Kodoma. 514-842-9951, osm.ca —Hannah Rahimi
Danse :
À l'Agora, Nuit_Nacht_Notte de Jocelyne Montpetit,
du 27 au 31 oct
. —Aline Apostolska
Jazz :
Mer. 28 et jeu. 29
T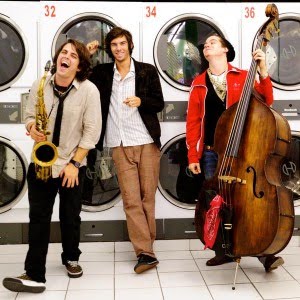 he Kandinsky Effect. (Trio du saxo Warren Walker.) Upstairs Jazz Bar. (20 h 30) —Marc Chenard
Jazz :
Ven. 30
Yannick Rieu Quartet. Jazz bar resto Le dièse onze. (20 h 30) —Marc Chenard
Contemp
orary music:
Let's Talk About New Music - Montreal's Molinari Quartet, a leading proponent of contemporary music, conducts its first Dialogue of the season on
October 31
at the Chapelle historique du Bon-Pasteur. Audiences are invited to discuss the works performed, which include quartets by Alexina Louie and Benjamin Britten. 514-527-5515, quatuormolinari.qc.ca —Hannah Rahimi
Jazz :
Dim.
1er nov
Trio du pianiste Tyler Summers. Upstairs Jazz Bar. (20 h 30) —Marc Chenard
Labels: cette semaine à montréal