This Week in Toronto (Jan. 18 - 24)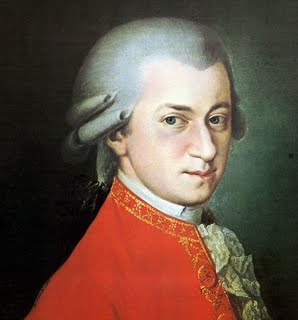 Photo: Wolfgang Amadeus Mozart
The Toronto Symphony Orchestra's Mozart@254 celebration continues this week. On Jan. 20 and 21, at 8 pm in Roy Thomson Hall, TSO presents a program featuring several women artists in the music of Mozart - conductor Jane Glover, pianist Imogen Cooper, violinist Anne Akiko Meyers, and violist Teng Li. The three pieces on the program are Symphony No. 32 in G major, Piano Concert No. 25 in C Major, and Sinfonia concertante for Vilin and Viola K. 320d. During intermission, the performers will be interviewed in the lobby about their thoughts on playing Mozart. On Jan. 23 (7 pm) and 24 (3 pm), the TSO presents Beyond the Score: Mozart Piano Concerto No. 27. Billed as a "light classics" event, this concert is designed for "newcomers" to Mozart and classical music in general. Actor Paul Gross and conductor Peter Oundjian join forces to offer a "cultural and historical exploration of the Mozart Piano Concerto No. 27", followed by a performance by pianist/leader Ignat Solzhenitsyn.
On January 22 8 pm at the Glenn Gould Studio, Sinfonia Toronto presents The Romantic Century, a celebration of Chopin's 200th anniversary. Pianist Yuval Fichman plays Chopin Piano Concerto No. 2. Also on the program is Somers' North Country, and Ravel's Sinfonia in F Major.
On January 20 at 10 am at the Four Seasons Centre for the Performing Arts, the Canadian Opera Company will be announcing its 2010-11 season. I will be attending the press conference, and will have more to report afterwards. Incidentally, the press conference will be taped for streaming in the COC website: www.coc.ca afterwards.
Ever wonder why your opinions are so similar - or so different! - from your local newspaper critic? Well, you'll have a chance to hear from the horse's mouth!
Toronto Star
arts critic
John Terauds
will be interviewed at the
Toronto Wagner Society
on Monday Jan. 18, at 8 pm, in the Arts and Letters Club on 14 Elm Street in downtown Toronto. This event is open to members only, but you can join on the spot! I have been a member for the last twenty seven years, and this is a great organization for anyone interested in the music of Wagner. So if you are a budding or seasoned Wagnerite, do come! You can find out more information at their website
http://www.torontowagner.org/index.html
For art song enthusiasts, there are two noteworthy concerts on Sunday, Jan. 24. Unfortunately, these two concerts overlap, so you will have to make a choice! The Aldeburgh Connection , the brainchild of retired professor of music Stephen Ralls and his partner Bruce Ubukata, is one of the most respected vocal recital series in the Toronto area. Their theme-based recital programs are always thoughtful and interesting. We are fortunate that Aldeburgh Connection is still going strong even though Ralls has now retired from the University of Toronto Faculty of Music. On Sunday at 2:30 pm in U of T's intimate Walter Hall is their annual Schubertiad, this year focusing on Schubert's setting of text by Sir Walter Scott. Soloists are mezzo Anita Krause, tenor Christopher Enns, and baritone James Levesque. A second worthwhile concert is Off Centre Music Salon's German Spanish Salon, celebrating the 100th anniversary of the death of Pauline Viardot and the 200th anniversary of Robert Schumann's birth. In addition to songs by Schumann and Viardot, works by Brahms, Mendelssohn and Chopin will also be featured. Soloists are soprano Shannon Mercer, mezzo Wallis Giunta, violinist Marie Berard joining hosts Boris and Inna Zarankin at the keyboard. The concert takes place on Sunday 2 pm at the Glenn Gould Studio.
Finally, for anyone who missed the terrific
Met in HD
Tales of Hoffmann
on December 19, the encore performance is on Jan. 23, in the participating Cineplex theatres in Toronto and across Canada. For more information, go to
http://www.cineplex.com/Events/MetOpera0910.aspx
Labels: Met in HD Tales of Hoffmann, Sinfonia Toronto, Toronto Symphony Orchestra, Toronto Wagner Society, W.A. Mozart