This Week in Toronto (Feb. 1 - 7)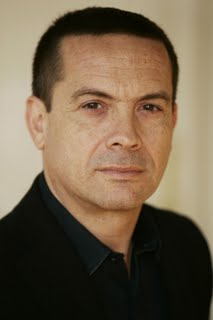 Photo: Italian conductor Paolo Olmi
The Canadian Opera Company's winter season continues with the opening of Verdi's Otello on Feb. 3. It marks the return of Italian conductor Paolo Olmi to the company, after a highly successful French version Don Carlos replacing the late Richard Bradshaw in the fall of 2007. I attended a working rehearsal of Otello last week, and the musical values bowled me over. First of all, we are fortunate to have American heldentenor Clifton Forbis as Otello. Hard to believe he debuted at the COC in 1997 as Lensky! Well, he is the genuine article as a heldentenor and I look forward to his Otello. Italian Tiziana Caruso is a true dramatic soprano, with a big voice of lovely quality. Given the size of her voice, it isn't so easy for her to sing high pianissimos, but other than that, she will be a vocally and dramatically rewarding Desdemona. Scott Hendricks, last seen locally as Rodrigo in Don Carlos, is a very youthful Iago, perhaps his lyric baritone a bit light especially when paired with the helden voice of Forbis, but the sounds Hendricks makes is gorgeous. It opens on Feb. 3 at 7:30 pm, and a second perforrmance on Saturday Feb. 6. The production is modern and a bit glitzy, with fairly traditional staging by Paul Curran, who was the director behind the wonderful Lady Macbeth of Mtsensk several years ago. a show not to be missed.
Meanwhile, the COC Carmen continues. I saw opening night, and it was a terrific show. Rinat Shaham is a scintillating Carmen - not the biggest of voice, but with lovely quality, variety of shading, and dramatically interesting. Bryan Hymel fulfills all the requirements of Don Jose. Canadian soprano Jessica Muirhead is the best Micaela vocally I have heard in many years - brava! Rory Macdonald conducted briskly and excitingly. The production has its weaknesses, but overall it did the job. Carmen can be seen on Feb 2 an 5 at 7:30 pm, and on Feb. 7 at 2 pm.
Met in HD continues with Simone Boccanegra on Saturday Feb. 6 at 1 pm at selected Cineplex theatres in Canada. It stars the great Placido Domingo in the baritone role of Boccanegra. He has already sung it in Berlin recently and received critical kudos. I heard snippets of it - he doesn't sound like a baritone but a tenor. In other words, he does not artificially darken his voice, yet his full lower register can fully do justice to the role. Amelia is Canadian soprano Adrianne Pieczonka. This role fits her voice like a glove. Marcello Giordani is Gabriele. The director is Giancarlo Del Monaco, the son of the later tenor Mario del Monaco. James Levine conducts.
Labels: Canadian Opera Company, Carmen, Clifton Forbis, Otello, Paolo Olmi, Scott Hendricks, Tiziana Caruso