This Week in Toronto (October 5 - 11)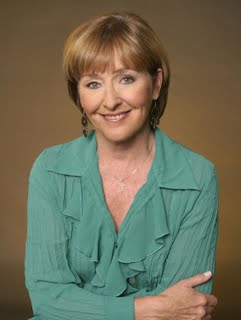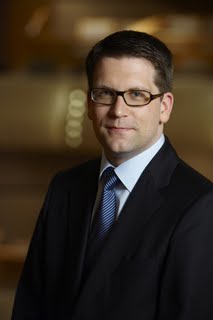 left: Frederica von Stade
right: Alexander Neef, General Director of the Canadian Opera Company (Photo: Michael Cooper)
In addition to the continuation of COC's long run of Madama Butterfly at the Four Seasons Centre (Oct. 8 and 10, 7:30 pm), there are a number of very interesting vocal and opera-related events this week. On the top of the list is American mezzo Frederica von Stade's likely final appearance in Toronto. She will be at the newly minted Koerner Hall of the Royal Conservatory of Music, in a program of Mahler, Massenet, Mozart, Berlioz, Heggie, and Bernstein. Joining her will be Canadian soprano Isabel Bayrakdarian, herself a graduate of the RCM Glenn Gould School. von Stade has been in front of the public for some forty years - I remember seeing her in a Met performance of La fanciulla del West in 1970. No, she wasn't Minnie - that was my favourite soprano at the time, Renata Tebaldi. Flicka sang the Indian squaw Wowkle, believe it or not! If I remember correctly, she only had one or two lines that go something like "Neve, neve...Ugh, ugh..."! From that tiny comprimaria, von Stade went on to become a wonderful mezzo soprano, with many memorable performances from Massenet to Strauss. She was my favourite Octavian in the early 1980s. This is our last chance to see Flicka onstage and this concert is not to be missed!
If Flicka is at the end of her career, four Canadians at the bloom of youth are giving a recital at the Richard Bradshaw Amphitheatre (Four Seasons Centre) at 12 noon, Tuesday. Soprano Yannick Muriel Noah, mezzo Allyson McHardy, tenor David Pomeroy and baritone James Westman will sing arias and duets. Subject to change, I believe among the selections will be the ever-popular Pearl Fishers Duet with Pomeroy and Westman, love duet from Act One Madama Butterfly with Noah and Pomeroy, and Germont's aria from La Traviata. The concert is free, and as usual this will be totally jammed, so you must be in the line-up at least 30 minutes before for a chance to get in.
On Thursday Oct. 8, 7:30 pm at Walter Hall, Faculty of Music, University of Toronto, COC General Director Alexander Neef gives the inaugural Herman Geiger-Torel Lecture. Given that the late Geiger-Torel was a COC intendant back in the 60s and 70s, it is fitting that Neef has been invited to give the lecture. I interviewed Neef in October of last year for an article in The Music Scene. Youthful, energetic, articulate, and extremely bright, you will enjoy his talk on Thursday. The event is free, but as usual, it is best to arrive early.
Also of interest is a concert the following evening 7:30 pm at the MacMillan Theatre. David Briskin conducts the U of T Symphony Orchestra in a program of Webern, Mahler and Beethoven. This is not free, but at a modest tariff of $18 ($10 for seniors/students) this is a bargain. Of particular interest is Mahler's Ruckert Lieder with baritone Vasil Garvanliev
Saturday Oct. 10 marks the start of the Met in HD series in your local theatres. It is the blockbuster Tosca starring Finnish soprano Karita Mattila as the Roman diva. Marcelo Alvarez is Cavaradossi. This production was booed on opening night by a few fanatics, and critical opinions are divided. From what I have read, the Luc Bondy "updating" appears to be quite tame - if the Met audiences think this is crazy, well, they should avoid European houses! See for yourself by going to the box office or online to purchase a ticket. Almost all the theatres have reserved seating this season. This is all to the good as you won't need to line up way early to get a decent seat. If you cannot attend, an encore presentation will be on Oct. 30.
Labels: Alexander Neef, Alexander Toradze, Frederica von Stade, Met in HD Tosca, Toronto Symphony Orchestra