Alexander Brott Tribute concert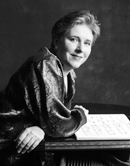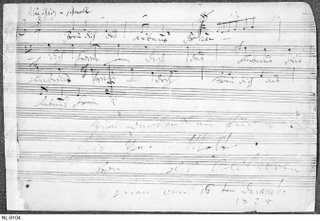 MONTRÉAL – January 27, 2009
The McGill Chamber Orchestra
Press Release
All Beethoven Program
ALEXANDER BROTT TRIBUTE CONCERT
The McGill Chamber Orchestra, performing under Artistic Director Boris Brott, presents an ALL BEETHOVEN concert in tribute to its Founder and first Musical Director Alexander Brott, Wednesday, February 11, 2009 at , in Pollack Hall, 555 Sherbrooke Street West.
The Alexander Brott Tribute will feature the composer's Paraphrase in Polyphony. The work is based upon Québec's ONLY DIRECT connection to Beethoven, a manuscript (attached) discovered by Montréal antiquarian and music lover Lawrence Lande, which is a Canon in Beethoven's handwriting dedicated to a Québec music teacher Theodore Molt who visited Beethoven in Vienna. The original document is housed at the National Library of Canada. A copy of this manuscript will be on display at the concert – as the original is too fragile to be shipped! Paraphrase in Polyphony was recorded on the Analekta label.
Janina Fialkowska (photo attached) is recognized as one of Montréal's greatest musical exports. She graces the world's stages with stirring interpretations of Chopin and Beethoven. She studied with the renowned Yvonne Lefebure in Paris. In New York she completed her studies at the Juilliard School of Music with Sasha Gorodnitzki. Her career was launched by the legendary Arthur Rubinstein after her prize winning performances at the first international piano competition held in his name.
Ms. Fialkowska will perform Beethoven's beloved Piano Concerto No.4
in G Major.
The Orchestra will begin the concert with the Overture, Adagio and Allegro from Beethoven's ballet score The Creatures of Prometheus.
Program for the evening:
Ludwig van Beethoven Die Geschöpfe des Prometheus
(The Creatures of Prometheus)
Overture, Adagio and Finale
Alexander Brott Paraphrase in Polyphony
Ludwig van Beethoven Concerto for Piano and Orchestra No. 4 in G major, Opus 58
The concert is sponsored by the AZRIELI FOUNDATION.
Labels: beethoven, concert, mcgill chamber orchestra