The Royal Conservatory appoints Mervon Mehta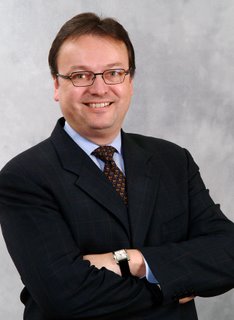 Executive Director, RCM Performing Arts
Ms. Florence Minz, Chair, and Dr. Peter Simon, President of The Royal Conservatory, are thrilled to announce that internationally acclaimed arts administrator Mervon Mehta has been appointed as the first ever Executive Director, Performing Arts for The Royal Conservatory at the TELUS Centre for Performance and Learning, beginning April 1, 2009. In this capacity, Mehta will be responsible for directing all aspects of The Royal Conservatory's performing arts business including programming and management of the new Koerner Hall, set to open in the fall of 2009. Certain to become one of the world's great concert spaces, Koerner Hall will be an acoustically superb 1140-seat performance venue featuring a wide range music genres - classical, jazz, pop, opera, and world - as well as film, lectures, and educational conferences. Mehta will be responsible for providing all leadership and management and will work closely with all other Royal Conservatory divisions to create extraordinary performance and learning experiences.

"I am absolutely thrilled to be joining the Royal Conservatory team. My passion for the performing arts and the education of the next generation of musicians can now be combined in a stellar institution in a city that I love. At the TELUS Centre I will be able to work with the finest classical, jazz, pop, and world music musicians in intimate settings designed for the best listening experience. The centre will be a stunning addition to downtown and will be brimming with life seven days a week. I have kept a close eye on the project and I am honoured to be asked by the RCM Chair, Florence Minz, and President, Dr. Peter Simon, to join them in fulfilling the RCM vision for the future. After having spent 10 years in Toronto in the 80s and early 90s, I am very eager to return. Toronto is a city of boundless creative energy and I look forward to, once again, immersing myself in its exciting cultural life", said Mehta.

Hailing from an impressive musical family, Mervon Mehta was born in Vienna, Austria, and grew up in Montreal the son of conductor Zubin Mehta and voice teacher Carmen Mehta. His grandfather, Mehli Mehta, was a conductor and founder of the Bombay Symphony Orchestra, his uncle Zarin Mehta is the executive director of the New York Philharmonic, and his cousin Bejun Mehta is one of the leading countertenors of his time. A multi-talented artist himself, Mehta's career in the arts has seen him on both sides of the curtain. He has performed as an actor in over 100 theatrical productions and has made several appearances on television and in films. In 1994 he put his theatrical career on 'temporary' hold to serve first as Director of Programming and later also as Director of Production at the Ravinia Festival, one of America's oldest and most musically diverse outdoor festivals.

Mehta returns to Toronto from the Kimmel Center for the Performing Arts in Philadelphia, where he has served as Vice President of Programming and Education since February of 2002. Under his leadership, the Kimmel Center has brought an array of talent to Philadelphia across many genres of music: highlights include Philadelphia debuts of world music artists Caetano Veloso, Mariza and Ravi Shankar; the return to Philadelphia of great orchestras from Berlin, Vienna, Boston, Chicago and New York; recitals by Lang Lang, Yo-Yo Ma and Renee Fleming; performances by Alvin Ailey, Garth Fagan and Urban Tap dance companies; and a focus on jazz that has featured the biggest and brightest stars including Oscar Peterson, Ornette Coleman, Wynton Marsalis, and a 6 year, 30 concert relationship with Panamanian jazz pianist Danilo Perez.

"We are absolutely thrilled that Mr. Mehta, one of the most creative individuals in the field of performing arts today, will join the team at the Royal Conservatory and lead the opening of Koerner Hall. This is a great development not only for the Royal Conservatory but also for Toronto and Canada."
Florence Minz, Chair, RCM Board

"Mervon Mehta brings to Koerner Hall and to the Royal Conservatory an extraordinary depth of international experience in creating exciting and compelling concert presentations. He has worked with most of the great artists of our time in virtually every discipline and area of music. We believe that he is uniquely qualified to create programs that will be of interest to people in every part of Canada."
Dr. Peter Simon, RCM President

"Next year is all about Koerner Hall."
Toronto Star



Labels: Mervon Mehta, The Royal Conservatory