Cette semaine à Montréal (19 à 25 oct) / This Week in Montreal (October 19 to 25)
Musique, danse, théâtre, etarts plastiques à Montréal cette semaine
Music, dance, theatre, and fine arts in Montreal this week

Theatre:
The Segal Centre opens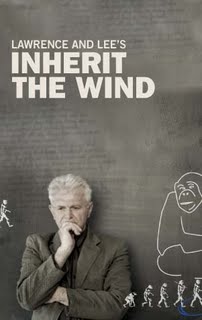 its season with
Inherit the Wind
, by Jerome Lawrence and Robert Edwin Lee,
October 18 to November 8
. The play is a fictionalized retelling of the famous "Monkey Trial" of 1925 when a Tennessee school teacher challenged the state law by teaching Charles Darwin's theories to his students. The trial, hinging on justice, knowledge, and the everlasting fight between science and religion, became one of the greatest trials of the century. —Jessica Hill
Danse
:
par les GBCM en célébration, l'inoubliable
Roméo et Juliette
de Jean-Christophe Mailhot,
jusqu'au 30 octobre
au Maisonneuve. —Aline Apostolska
Théâtre :
De l'impossible retour de Léontine en brassière
- Depuis 2000, le Groupe de poésie moderne poursuit une démarche ludique fondée sur l'exploration sonore des mots. Cette déconstruction du langage confère à la petite troupe une niche originale. L'argument de leur quatrième spectacle paraît loufoque : la vengeance d'une comédienne renvoyée, pour cause d'âgisme, d'une pièce sur le peintre Paul-Émile Borduas.
Jusqu'au 31 octobre
, à la salle Jean-Claude-Germain. —Marie Labrecque
Art visuel :
Le nu dans l'art m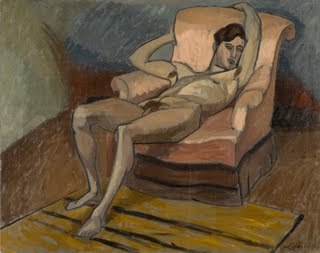 oderne canadien
, Québec, Musée national des beaux-arts du Québec,
jusqu'au 4 janvier
2010. —Julie Beaulieu
Orchestral music:
East Meets West - The Musicians of the World Symphony Orchestra presents East Meets West on
October 19
at the Salle Pierre Mercure. Guest performers from China, India, Africa, the Middle East and South America mix traditional and contemporary repertoire from their respective cultures, including The Butterfly Lovers played by MWSO's violin solo Venus Fu. These musicians will join the MWSO under the direction of Joseph Milo to give a unique performance of Dvořák's New World Symphony. 514-790-1245,
musiciansoftheworld.ca
—Hannah Rahimi
Jazz :
Mar. 20
Oliver Jones Trio. Salle Astral. (20 h) —Marc Chenard
Jazz :
Mer. 21
International Polish Group avec le pianiste Jan Jarczyk. Upstairs Jazz Bar. (20 h 30) —Marc Chenard
Musique d'orc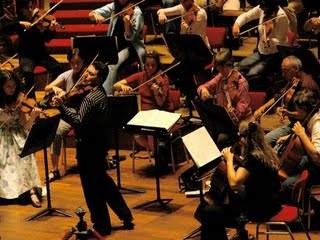 hestre :
Les
21 et 22 octobre
marqueront les débuts au podium du violoniste Maxim Vengerov, qui dirigera les solistes de l'OSM Andrew Wan et Brian Manker dans l'émouvant Double concerto pour violon et violoncelle de Brahms. 514-842-9951,
osm.ca
—Hannah Rahimi
Jazz :
Jeu. 22
* Trio de la pianiste Julie Lamontagne. Salle Astral. (20 h) [En reprise, 30 octobre, salle André-Mathieu, 475, boul. de l'Avenir (Laval). Info : 450-667-2040] * Félix Stüssi Give Me Five + J.N. Trottier (trb.) La série Les jeudis jazz. Maison de la culture Ahuntsic-Cartierville. (20 h) —Marc Chenard
Chamber
music:
On September 23, eXcentris reopened with two of its three theatres renovated as live performance venues allowing for an environment of innovation and cooperation between genres, styles and media. Renowned pianist Leon Fleischer inaugurated the hall. There this week: Cecilia String Quartet,
Oct. 23
. —Wah Keung Chan
Jazz :
Sam. 24
* Jean-Nicolas Trottier Big Band. Maison culturelle et communautaire du Montréal-Nord. 328-5640. (20 h) * Projet Weather Report. Jazz bar resto Le dièse onze. (20 h 30) —Marc Chenard
World music :
Rythmes irlandais par le ténor Michael Slattery - Direction Dublin et ses pubs avec la compagnie musicale La Nef, le samedi
24 octobre
à 20 h. Dowland in Dublin: Lute Songs dans un pub irlandais s'annonce comme une soirée festive et conviviale, sous la direction de Sylvain Bergeron et Sean Dagher. Le ténor Michael Slattery sera de la fête et entonnera des airs issus du pur folklore du pays. La Nef propose depuis sa création en 1991 des concerts puisant tant dans la musique ancienne et nouvelle que la musique du monde. 514-523-3095,
la-nef.com
—Hannah Rahimi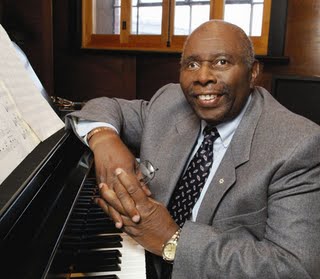 Jazz :
Dim. 25
* Oliver Jones avec les frères Doxas et, de Toronto, le trompettiste invité Guido Basso. Concert présenté dans le cadre de la série Power au Segal Center. 739-7944. (19 h 30) * De New York, le quintette The Story. Upstairs Jazz Bar. (20 h 30) —Marc Chenard
Chamber music:
On
October 25
, a product of Juilliard, the American String Quartet, will be joined by the world-renowned clarinetist Richard Stoltzman in the exquisite Mozart and Brahms clarinet quintets. Pollack Hall. 514-932-6796,
lmmc.ca
—Hannah Rahimi