Cette semaine à Montréal (12 à 18 oct) / This Week in Montreal (October 12 to 18)
Musique, danse, théâtre, etarts plastiques à Montréal cette semaine
Music, dance,
theatre, and fine arts in Montreal this week
Art visuel :
Francine Savard (rétrospective de mi-carrière), Montréal, Musée d'art contemporain de Montréal,
du 9 octobre
2009 au 3 janvier 2010. —Julie Beaulieu
Chamber music:
Fibo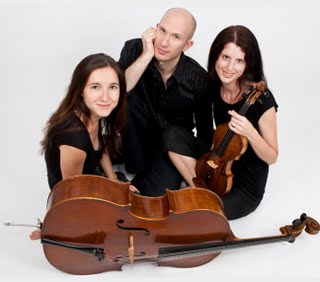 nacci at Ten - One of those rare piano trios that interpret contemporary works and traditional repertoire with equal brilliance, the Trio Fibonacci kicks off its 11th season with performances on
October 12 and 13
at the Conservatoire de musique de Montréal. The first concert includes works by Carter, Plamondon and Ives, featuring guest clarinetist and composer François Houle. The second concert offers a mix of old and new, placing Messiaen and Ravel alongside contemporary composers such as Christophe Bertrand and Bruno Mantovani. 514-270-7382,
triofibonacci.com
—Hannah Rahimi
Jazz/Classical music:
On September 23, eXcentris reopened with two of its three theatres renovated as live performance venues allowing for an environment of innovation and cooperation between genres, styles and media. Renowned pianist Leon Fleischer inaugurated the hall. There this week: Marianne Trudel,
Oct. 14
. —Wah Keung Chan
Television:
Prokoviev: The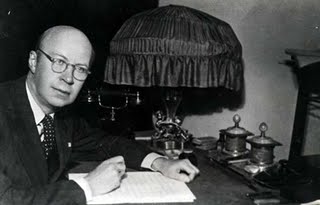 Unfinished Diary - In 1918, composer Sergei Prokofiev left Russia for the West, spending four years in America and then in Paris before being convinced to return to the new Soviet Union in 1936. During this period Prokofiev kept a detailed yet cryptic diary (he omitted vowels). Yosif Feyginberg's documentary Prokofiev: The Unfinished Diary brings to life the composer's daily struggles through his own words. The documentary was shown at the 27th FIFA in March and makes its Canadian TV debut on Bravo! (
Oct. 14
, 10 PM;
Oct. 16
, 7 PM). —Wah Keung Chan
Musique baroque :
Telemann et quelques français, version Les Boréades - Francis Colpron et son ensemble baroque sur instruments d'époque vous convient, le
15 octobre
à 20 h, à une expérience digne de ce répertoire jouissif. Des interprétations diverses, solo, quatuor et concerto, inspirées de l'œuvre de Georg Philipp Telemann : rien de moins pour une exquise soirée, à la Chapelle Notre-Dame-de-Bon-Secours. 514-634-1244,
boreades.com
—Hélène Boucher
Jazz :
Jeu.
15
* François Bourassa (solo piano). La série Les Jeudis Jazz. Maison de la culture Ahuntsic-Cartierville. 872-8749. (20 h) * L'ensemble Rodéoscopique, dir. Antoine Berthiaume. Maison de la culture Notre-Dame-de-Grâce. 872-2157. (20 h) —Marc Chenard
Jazz :
Ven.
1
6
Alex Côté Quintette, Hommage aux frères Adderley. Jazz bar resto Le dièse onze. (20 h 30) —Marc Chenard
Jazz :
Ven.
16 et sam. 17
Quartette Fr. Alarie, N. Guilbeault, M. Donato et Pierre Tanguay. Upstairs Jazz Bar. (20 h 30) —Marc Chenard
Contempora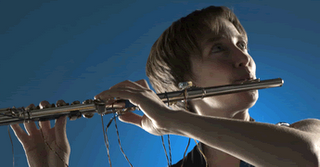 ry music:
From Flute to Hyper-flute - This year's composer-in-residence at the Chapelle historique du Bon-Pasteur, Cléo Palacio-Quintin has reinvented the flute with the use of sensory wires and digital technology, creating an astonishing "hyper-flute". For her first concert of the season
October 16
, Palacio-Quintin presents an autobiographical concert of her key works. Joining her are flutist Marie-Ève Lauzon and gambist Élin Söderström. 514-872-5338
www.smcq.qc.ca
—Hannah Rahimi
Theatre:
A slice of 1940s Canadiana awaits you at the Oscar Peterson Concert Hall from
October 16-18
. Daniel Langlois's
Till We Meet Again
is a WWII-era musical examining the impact of a CBC radio show on those on the homefront. Set in a time when radio was still the community event, this Panache Theatre production captures the struggles, foibles, and joys of a nation huddled around the family set, hanging on each word broadcast on the airwaves in the hopes of catching some good news. Labelled "one of the 10 Best Productions of 2005" when it first opened, the play's October dates will be followed by a tour ending again in Montreal from November 21 to 22. —Crystal Chan
Danse :
Rep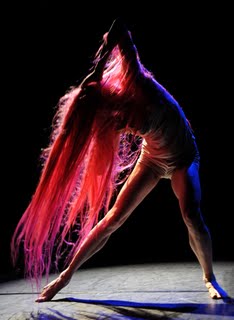 rise du superbe Çaturn de Naomi Stikeman à l'Usine C du
13 au 17
. —Aline Apostolska
Théâtre :
Un Tramway nommé Désir - Il y a d'abord la pièce de Tennessee Williams, l'une des plus puissantes du théâtre américain. Puis la rencontre entre un grand rôle féminin, la sensuelle et fragile Blanche Dubois, et une actrice formidable, Sylvie Drapeau. Ajoutez que ce spectacle marque les retrouvailles de la comédienne avec le brillant metteur en scène de Marie Stuart, Alexandre Marine, et vous comprendrez pourquoi il constitue probablement l'un des rendez-vous incontournables de l'automne.
Jusqu'au 31 octobre
, au Théâtre du Rideau Vert. —Marie Labrecque
Labels: This Week in Montreal