Cette semaine à Montréal (26 sept au 1re oct ) / This Week in Montreal (September 26 to October 1)
Musique, danse, théâtre, etarts plastiques à Montréal cette semaine


Music, dance, theatre, and fine arts in Montreal this week
Jazz Sam. 26
Auguste Quartet (Alain Bédard. Frank Lozano, Alex Grogg et Michel Lambert). Jazz bar le dièse onze. 20 h. —Marc Chénard
Art Visuel
On le sait, la tendance est à l'environnement et la scène des arts visuels n'y échappe pas. C'est d'a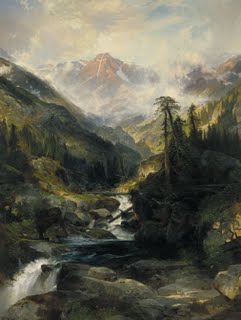 illeurs une des préoccupations du Musée des beaux-arts de Montréal qui présente actuellement Grandeur nature, une exposition verte et écolo consacrée aux plus beaux paysages américains et canadiens. Photographies et peinture se côtoient dans un parcours scénographique et un catalogue de type « écodesign » qui met en valeur tant une exploration qu'une analyse de la peinture et de la photographie de paysage réalisées entre 1860 et 1918. C'est-à-dire entre le début de la guerre de Sécession, épisode tragique et incontournable de l'histoire des États-Unis, la Confédération canadienne, moment charnière de notre histoire, et la fin de la Première Guerre mondiale, qui marque une ère nouvelle caractérisée par une période de transformation. Plus qu'une simple exposition sur le paysage, cette rencontre avec la nature est aussi l'occasion d'explorer plus en profondeur ces deux nations. Musée des beaux-arts de Montréal,
jusqu'au 27 septembre
2009.
Art visuel
En parallèle à l'événement Grandeur Nature et en collaboration avec la Cinémathèque québécoise et Radio-Canada, le musée présente l'exposition Frédéric Back, une nature témoin, qui commémore l'œuvre d'un artiste talentueux, visionnaire et sensible à la cause de l'environnement. L'œuvre de Frédéric Back, à la fois artiste, peintre, illustrateur et cinéaste, invite le public à contempler la beauté de la nature, mais aussi et surtout à la protéger. Carnets de dessins, gouaches et dessins, montages en séquence d'acétates originaux du célèbre film L'homme qui plantait des arbres (1987) constituent cette rétrospective inédite de l'artiste. Entrée libre, Montréal, Musée des beaux-arts de Montréal,
jusqu'au 27 septembre
2009. —Julie Beaulieu
Jazz Mer. 30
Duo des saxophonistes Evan Parker (de Londres) et Ned Rothenberg (de New York) (Musique improvisée) Casa del Popolo 21 h. —Marc Chénard
Orchestral music
Orchestre symphonique de Laval www.osl.qc.ca
September 30
: A respected authority on Ludwig van Beethoven's piano repertoire, Anton Kuerti takes on the majestic Emperor Concerto. Conductor Alain Trudell and the OSL then perform the public's coup de cœur, Tchaikovsky's poignant Fifth Symphony. The horn solo in the second movement is sure to warm your heart! —Laura Bates
Jazz
octobre
Jeu. 1er
Ensemble Denis Chang – Jazz manouche. Église Jean XXIII (493-8200). (En reprise le 26 oct. au centre culturel de Pierrefonds.) —Marc Chénard
Danse
Et puis, Catherine Lalonde, ma collègue éclectique du Devoir, poétesse talentueuse, Prix Nelligan 2009 et danseuse elle-même, nous présente sa chorégraphie Musica Nocturna avec la danseuse Geneviève La et le comédien Jean-François Casabonne dans le cadre du Festival International de la Littérature, lequel fête ses 15 ans. À voir à l'Usine C dans une coproduction avec Danse Cité du
jusqu'au 3 octobre
. —Aline Apostolska
Theatre
Imago Theatre presents Down from Heaven, by Colleen Wagner,
until October 3
at Monument National. This unsettling play is set during a global pandemic and a food crisis. Civil society has collapsed and a wealthy family is forced into quarantine in the basement of their mansion, relying entirely on their former gardener for survival. —Jessica Hill
Vocal music
Opera d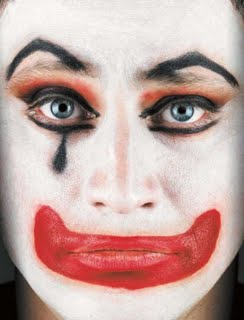 e Montreal opens the season with the double bill of I Pagliacci and Gianni Schicchi, a rather unconventional pairing (five performances from Sept. 26
to Oct. 8
, Salle Wilfrid Pelletier). Marc Hervieux takes on the juicy dramatic tenor role of Canio, while soprano Marie-Josee Lord sings Nedda – these two are sure to generate sparks. Gregory Dahl is the spurned Tonio, and Etienne Dupuis sings Nedda's love interest, Silvio. After the heavy verismo of Leoncavallo, the audience will welcome the broadly comic Gianni Schicchi, with Dahl doing double duty in the title role. Fast-rising soprano Marianne Fiset promises to be a delicious Lauretta, and Marie-Nicole Lemieux gets to show off her comic flair as Zita. —Joseph So*
*Join La Scena Musicale on October 3's performance of
Leoncavallo
's I Pagliacci and Puccini's Gianni Schicchi, presented by the Opéra de Montréal. Don't miss this unforgettable performance! All funds raised from this exceptional weekend will go towards the non-profit charitable activities of La Scena Musicale. Order now at (514) 948-2520 or
operaweekend@scena.org
Théâtre
Une truite pour Ernestine Shuswap : La problématique des relations entre Blancs et autochtones est rarement abordée sur les scènes montréalaises. Écrite par le grand dramaturge Tomson Highway, un Cri du Manitoba, cette pièce campée en 1910 revisite sur un mode tragi-comique un siècle d'histoire. Le spectacle marque aussi le retour d'André Brassard à la mise en scène, un an après Oh les beaux jours.
Jusqu'au 10 octobre
, à l'Espace GO —Marie Labrecque
Labels: This Week in Montreal