Theatre Listing NEW - English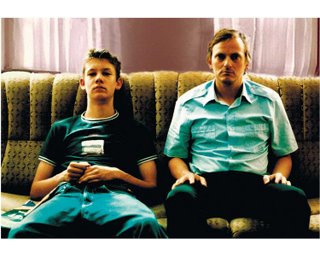 TALISMAN THEATRE
Presents
DOWN DANGEROUS PASSES ROAD
by Michel Marc Bouchard
translation by Linda Gaboriau
November 6 - 15, 2008
MONTREAL - October 2008 'Äì Talisman Theatre is proud to present the Montreal English premiere of the play DOWN DANGEROUS PASSES ROAD by award-winning Michel Marc Bouchard, translated by Governor General award-winner LINDA GABORIAU.

In an eternal moment of dˆ©ja-vu, DOWN DANGEROUS PASSES ROAD, three brothers attempt to trace the consequences of their father's death 13 years ago. The characters struggle for frankness in moments of extreme lucidity. This play, written in 1998, was produced by several theatres across Canada including Theatre Jean Duceppe in Montreal.
Lines from their father's last poem repeat over and over in their heads 'Äì the same poem that had spun round and round in a whirlpool when he drowned. Struggling to break the cycle, they repeat snatches of their conversation from that fateful day over and over.
Talisman Theatre is an exceptional group of professionals drawn from the Montreal community that has come together to collaborate on this production of DOWN DANGEROUS PASSES ROAD; a play that explores the complexities of the human experience; the poetry of tragedy and triumph. It is a story of the conquering human spirit that will touch an audience with its frankness. Talisman Theatre shares a belief that theatre can profoundly affect how we see ourselves and our world and that this story must be heard.

"The ''product'' that Michel Marc Bouchard has delivered
can be qualified as a work of art, on every level.''
Raymond Bernatchez, La Presse, February 25, 1998
Actors: Marcelo Arroyo, Patrick Costello & Graham Cuthbertson
Director: Emma Tibaldo
Set/Costumes: Lyne Paquette,
Lighting: David Perreault Ninacs and Sarah Yaffe
Sound: Michael Leon
Photo/Video: Mireille Couture
Choreography: Rasili Botz
Stage Manager: Barbara Zsiegovics
Opening Night: Friday November 7

8:00 pm
Preview: November 6 8:00 pm
Tuesday to Saturday 8:00 pm
Saturday Matinˆ©es 2:00 pm
Thˆ©ˆ¢tre La Chapelle
3700 St-Dominique (Sherbrooke Mˆ©tro)




Box-office:

514-843-7738




Photo credit: Yoliswa Gaertig / HFF Potsdam & ZDF

Adults Tickets: $25

Students & Seniors: $20

Groups (10 & more): $17