OLO Opera Studio set to embark for the 08-09 season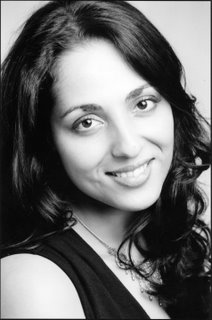 Opera Lyra Ottawa is pleased to announce this season's members of its opera training program, the OLO Opera Studio. With a stellar curriculum and faculty, this training program is focused on aiding the preparation of up-and-coming Canadian singers, stage directors, conductors/ repetiteurs and stage managers for professional operatic careers.
For the 2008-09 season the OLO Opera Studio welcomes 5 artists into the program:
¬… Christina Tannous,Soprano
¬… Valˆ©rie Arboit, Mezzo-soprano
¬… Marion Newman, Mezzo-soprano
¬… Michael Carty, Tenor
¬… Mark Gough, Baritone
The OLO Opera Studio program, which may be one to three years in length, is structured in three sessions which correspond with the opera productions of Opera Lyra Ottawa's season. These artists will receive a variety of training opportunities which include: music coaching; the opportunity to work under a professional stage director; master classes by performing soloists/teachers/ coaches; and various workshops to develop specific skills such as diction, acting, movement, stage combat, auditioning and career counselling.
Opera for Young Audiences 'Ä́ School Tours and performances at the NAC's Fourth Stage
This year, artists of the OLO Opera Studio will perform the opera Cinderella on the NAC Fourth Stage in a series of shows for school children and for the general public. These 1-hour operas have been very successful for the past three years, providing a wonderful introduction to opera for children and families. In addition to the December shows, the artists of the Studio will bring the opera on a two-week tour to schools in the area in early October.
Once again this year's Studio artists will perform in a series of noon hour concerts at the NAC Fourth Stage. The first will take place on September 4, 2008 with excerpts from Le Nozze di Figaro; and on March 20, 2009 at noon they perform a workshop of a newly commissioned children's opera by Dean Burry which will be premiered as part of OLO's 25th anniversary season in 2009.
OLO Opera Studio Competition
On March 22, 2009 the artists of the Opera Studio will compete in the annual OLO Opera Studio Competition which offers artists within the OLO Opera Studio the opportunity to showcase their vocal talents. The OLO Opera Studio Competition is presented before a distinguished panel of judges comprising experts in the opera world and is open to all supporters of Opera Lyra.
OLO Opera Studio Faculty
Opera Lyra is pleased to announce the esteemed roster of faculty and guest instructors who will work with the Studio artists. For the 2008-09 season, the OLO Studio faculty will include: Tyrone Paterson, OLO Artistic Director, and founder of this artist training program; pianist Judith Ginsburg, Opera Studio Manager; and Ottawa mezzo-soprano Elizabeth Turnbull, who will be working with the program as a voice consultant.
Through the year, the faculty will also include guest faculty members such as baritone Russell Braun; John Greer - Vocal Coach, New England Conservatory; soprano Mariateresa Magisano; soprano Maria Pellegrini - "Canada's Butterfly"; director Ann Hodges; and composer Dean Burry.
The faculty is further rounded out by Stage Director, Rob Herriot, who will work on the Studio production and work with the artists on various aspects of opera staging and Ottawa actress Alix Sideris who will work with the artists as an acting consultant. Additional training will be provided by Moira Johnson, professional publicist for some of Canada's top opera talent; Sylvana Villata, Italian diction coach; Yulia Levin, Russian Diction Coach; Abigail Gossage, professional agent for opera talent in Canada; and Liz Ciesluk, a well respected make-up artist for opera and theatre.
Labels: 2008-09 season, opera, ottawa