RCM Pandora's Locker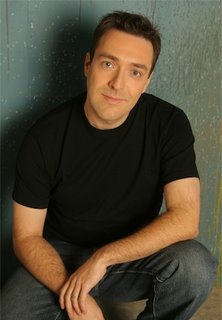 At The Glenn Gould School of The Royal Conservatory
The Glenn Gould School of The Royal Conservatory has commissioned a new opera, PANDORA'S LOCKER, from the multi-talented young Canadian composer and librettist Dean Burry, to be premiered at the new TELUS Centre for Performance and Learning in early December.

The contemporary youth opera, PANDORA'S LOCKER, is inspired by the Greek myth of Pandora's Box in which a young woman's curiosity leads to the unleashing of all the world's evils. It is a simple, archetypal myth, which reflects humankind's own hunt for knowledge and the potential for disaster upon its discovery. This search for information - keys to the future and past - is never more tangible than in the "up-and-down" lives of the average high school teenager.

PANDORA'S LOCKER, the first major operatic commission by The Glenn Gould School, was written specifically for a high school audience. Through the use of themes such as gender issues, sexuality, and gun violence, and a musical ensemble including modern "urban music scratch electronica", the opera places the Pandora myth within a contemporary, inner-city high school setting. It reveals the many elements of people's lives they seek to keep locked up, but which demand, sometimes violently, to be released. The composer/librettist Dean Burry (who also teaches a contemporary Canadian music class at The GGS) did not shy away from any of the hardcore issues, nor gritty language, in order to make an impact and to have the work resonate with teenagers.

The performances will be conducted and directed by two other talented young Canadians, the award-winning composer Brian Current and director Jennifer Parr. Current is presently the artistic director of the New Music Ensemble at The GGS and received rave reviews for his latest CD, This Isn't Silence. Parr, an accomplished director, well known for choreographing the sword fights for Opera Atelier, will also direct The GGS spring production of Mozart's CosłĘ fan tutte.

"Dean Burry is one of the most dynamic and relevant compositional voices in Canada and is writing, almost exclusively, for opera. His past works hold records for the greatest number of repeat performances for a Canadian opera and his work for the Canadian Opera Company's after-school outreach program has set the standard with its quality and power to engage young audiences. He writes in a style that is both relevant and accessible, and his original libretto for PANDORA'S LOCKER is powerful and uncompromising in its honesty and inspiration." David Visentin, Associate Dean of The Glenn Gould School

PANDORA'S LOCKER
WORLD PREMIERE!
Music & Libretto by Dean Burry
GGS New Music Ensemble and Glenn Gould School's Opera Division
Conductor: Brian Current
Director: Jennifer Parr
Friday, December 5, 2008, at 8:00pm
Thursday, December 11, 2008, at 11:00am
Saturday, December 13, 2008, at 2:00pm
FREE ADMISSION
Doors open 30 minutes prior to performance. General seating, first come first serve
At Mazzoleni Hall, The Royal Conservatory, 273 Bloor Street West, Toronto
For more information call 416-408-2824 x321 or visit www.rcmusic.ca
Labels: opera, RCM, world premiere