This Week in Toronto (November 9 - 15)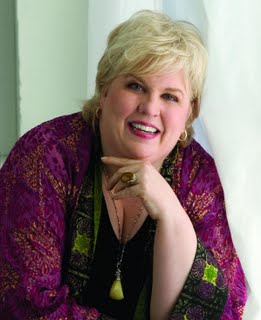 Soprano Christine Brewer
(photo: Dario Acosta)
What a week we just had! A truly bountiful week of vocal delights that included the COC Diamond Anniversary Gala Concert, Opera Atelier's
Iphigenie en Tauride
, the North American debut of a Hebrew opera called
An The Rat Laughed,
a recital by soprano Simone Osborne, Andre Laplante and the Emperor Concerto with the Toronto Symphony, and Met in HD Turandot. This is not counting
Butterfly
and
Nightingale
, both of which I had already seen.
Now we have a week to catch our collective breath. With both opera companies having wrapped up their fall season, there are fewer vocal offerings. However, a very important event this week is Britten's War Requiem with Peter Oundjian conducting the Toronto Symphony Orchestra, with soloists Christine Brewer, Michael Schade and Russell Braun. I have had the great good fortune of hearing Brewer quite a few times in opera as well as concert - as Ariadne, Helen of Troy (Aegyptische Helena), Ellen Orford, Mahler 8, Beethoven 9 etc. Hers is a magnificent dramatic soprano, a voice that is one in a million. There is also a sincerity of expression in her performance that is always moving. I highly recommend attending this War Requiem, given on occasion of Remembrance Day. I am just sorry the soprano soloist does not have a great deal to do. I hope COC's Alexander Neef will be there - Mr. Neef, how about engaging the great Christine Brewer for the COC? Two performances at Roy Thomson Hall (Nov. 11 and 12, 8 pm)
The venerable Canadian Children's Opera Chorus, newly renamed Canadian Children's Opera Company, will give a free concert at the Richard Bradshaw Amphitheatre, Four Seasons Centre, on Wednesday, Nov. 11, 5:30 - 6:30 pm. Artistic Director Ann Cooper Gay conducts the children in an eclectic, wide-ranging programs of traditional folk songs and seasonal songs, including workds of Gjeilo, Cope, Galuppi, Stevens, and Somers. Also on the program is excerpts of Act 2 La boheme! As usual, if you want a seat, go at least 30 minutes ahead of time.
On Thursday, Nov. 12, 12 - 1 pm, also at the Richard Bradshaw Amphitheatre is a concert given by
Queen of Puddings Music Theatre
, a small, innovative opera company in town. Artistic directors John Hess and Dairine Ni Mheadra presents a piece by Karin Rehnqvist for two female voices and percussion, with percussionist
Ryan Scott
and sopranos
Shannon Mercer
and
Carla Huhtanen.
It is a piece on a vocal technique called kulning, in Swedish folk music for herding cattle and communicating over long distances. This sounds intriguing! Click on the following to download the program
http://coc.ca/ecms.ashx/pdfs/concerts091112.pdf