Toronto Summer Music Festival announces 2009 lineup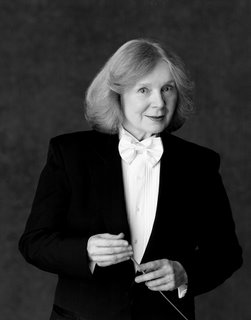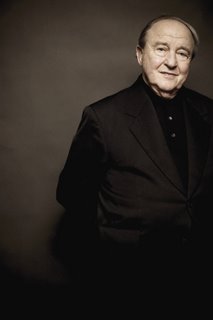 Fourth Annual
TORONTO SUMMER MUSIC FESTIVAL
From July 21 to August 14
Renowned conductor and Artistic Director Agnes Grossmann is thrilled to present the fourth annual TORONTO SUMMER MUSIC FESTIVAL (TSMF) in Toronto this summer. The finest artists from the world of chamber music will come to the city from July 21 to August 14, 2009. This year's Festival theme, Eternal Stars, will highlight the performances from such distinguished artists as Menahem Pressler and Anton Kuerti, as well as star composers, three of whom have significant anniversaries this year - Joseph Haydn, Felix Mendelssohn, and Bohuslav Martinu.

One of the biggest highlights of the Festival will be the return of perhaps the most outstanding chamber musician of our time, pianist Menahem Pressler. On July 23, Menahem Pressler & Friends - his relatively newly formed quartet - will play piano quartets by Mozart and Dvorak.

For the second consecutive year, the Festival will open at the spectacularly refurbished Carlu Concert Hall, formerly the Eaton Auditorium. On Tuesday, July 21 TSMF will present two extraordinary Canadian artists, together for the first time - Grammy and Juno award-winning violinist James Ehnes and Leeds International Competition winner, pianist Jon Kimura Parker. The duo will perform pieces by Mozart, Prokofiev, Kernis, and Ravel.

The TSMF will also be the first to present another exciting, newly-formed duo - Ian Swensen and Mayumi Seiler. On August 4, these two brilliant violinists, both of whom are accomplished soloists as well as chamber musicians, will perform rare Baroque pieces as well as Bartok's Duos and Shostakovich's Three Violin Duos.

Duo concerts will also include the immensely popular Canadian pianists James Anagnoson and Leslie Kinton (who most recently sold out concerts at The Royal Conservatory) on July 28. They will play, among other pieces, Mozart's Sonata for Two Pianos in D Major, K. 448, the only composition Mozart wrote for two pianos. In the last duo recital, on August 8, French star flutist Patrick Gallois and Swedish pianist Cecilia Lˆfstrand will present Sonatas by Gaubert, Prokofiev, and Poulenc, as well as Desbriˆ®re's Cinq Piˆ®ces ˆātrangers.

On July 25, the foremost Japanese string players - cellist Tsuyoshi Tsutsumi & Friends (violinist Yasuko Ohtani and violist Yoshiko Kawamoto) - will unleash the power of Czech folk music in Martinu's String Trio No. 2. The program also includes one of Mozart's greatest achievements in the field of chamber music, his Divertimento in Eb Major, K. 563.

On July 30, the celebrated Leipzig String Quartet will make their annual pilgrimage to the TSMF, this time with clarinetist Karl Leister, who served as the principal clarinetist of the Berlin Philharmonic. He will join the Quartet in Brahms' Clarinet Quintet in B Minor. On July 31, the Penderecki String Quartet, one of Canada's most celebrated ensembles devoted to exciting new music, will play Hatzis' award-winning Quartet No.2, The Gathering. On August 6, two of Canada's up and coming young quartets - Cecilia String Quartet & Tokai String Quartet will join forces to perform Mendelssohn's Octet in Eb Major, op. 20.

Another Toronto favourite group and Juno award-winners, the Gryphon Trio, will appear on August 11 with soprano Monica Whicher in a programme of Scottish Folk Songs. Other works on the programme will include Hayden's Trio in C Major and Mendelssohn's Trio No. 2 in C Minor.

Legendary pianist Anton Kuerti will present the only solo recital during the Festival on August 1, after selling out his TSMF concerts for two consecutive years. Haydn, Mendelssohn, Schuman, and, of course, Beethoven will be on the programme of this renowned Beethoven expert.

Opera Extravaganza on Thursday, August 13, will feature some of the star alumni of the TSMF Academy Opera Studio, accompanied by the National Academy Orchestra, and conducted by TSMF Artistic Director Maestra Agnes Grossmann. The evening will be filled with some of the most beautiful and powerful operatic arias, duets, and ensembles.

Prior to each concert lecturers such as Iain Scott, Keith Horner, and composer Christos Hatzis, will introduce the works being performed that evening. The Lecture Series are free.

Agnes Grossman said: "This summer we are celebrating two composers, who have been shining key figures in the evolution of the musical universe: Joseph Haydn - father of the Viennese classical period in the age of Enlightenment and Felix Mendelssohn - "the brightest light amongst composers of the Romantic Era" (Robert Schumann). Through our great performers, Toronto Summer Music's 2009 Festival, with this year's theme "Eternal Stars", will celebrate for our fourth season, stellar moments of musical interpretation."


TORONTO SUMMER MUSIC FESTIVAL
July 21 - August 15, 2009
James Ehnes & Jon Kimura Parker: Tuesday, July 21 at 8pm *
Pressler & Friends: Thursday, July 23 at 8pm **
Tsuyoshi Tsutsumi & Friends: Saturday, July 25 at 8pm **
Anagnoson & Kinton: Tuesday, July 28 at 8pm *
Leipzig String Quartet with Karl Leister: Thursday, July 30 at 8pm ***
Penderecki String Quartet: Friday, July 31 at 8pm **
Anton Kuerti: Saturday, August 1 at 8pm ***
Swensen & Seiler: Tuesday, August 4 at 8pm *
Cecilia String Quartet & Tokai String Quartet: Thursday, August 6 at 8pm **
Gallois & Lˆfstrand: Saturday, August 8 at 8pm **
Gryphon Trio with Monica Whicher: Tuesday, August 11 at 8pm **
Opera Extravaganza: Thursday, August 13 at 7:30pm ***
Festival passes ($120 - $300) and single tickets ($20 - $75) are available online
www.torontosummermusic.com
or by calling 416.597.7840
*Carlu Concert Hall, 444 Yonge Street, 7th Floor, Toronto

**Walter Hall, Edward Johnson Building, University of Toronto, Faculty of Music, 80 Queen's Park Crescent, Toronto

***MacMillan Theatre, Edward Johnson Building, University of Toronto, Faculty of Music, 80 Queen's Park Crescent, Toronto
Labels: festival, Toronto, toronto summer music festival