Christina Petrowska Quilico Plays Music of Ann Southam & Honours Suzukis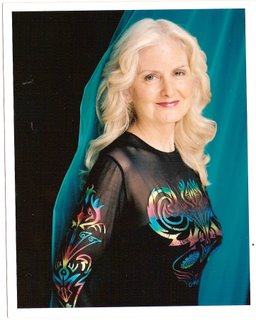 Launch of 22nd CD, Pond Life ĺ─ý Tuesday, May 12
PIANIST CHRISTINA PETROWSKA QUILICO
PLAYS MUSIC BY ANN SOUTHAM IN CONCERT
Pianist Christina Petrowska Quilico, winner of the 2007 Friends of Canadian Music Award, will perform the music of Ann Southam in memory of visual artist Aiko Suzuki and in recognition of the work of The David Suzuki Foundation.
The concert features music from Petrowska Quilicoĺ─˘s 22nd CD, Pond Life, and takes place at the Glenn Gould Studio, 250 Front St. W., Tuesday, May 12, 7:30 p.m. At a reception following the concert, the Canadian Music Centre launches the CD, her sixth on the Centrediscs label.
A portion of the proceeds will be donated to the David Suzuki Foundation.
Petrowska Quilico describes the eveningĺ─˘s experience as ĺ─˙the underwater world of Ponds, Creeks and Riversĺ─Âmesmerizing, sensual and hypnotic colors of water in serene, tranquil and sometimes virtuosic waves of music.ĺ─¨
Pond Life is a two-CD set of music by Ann Southam. It includes new pieces written especially for Petrowska Quilico (Ponds, Creeks, Soundstill and Noisy River). The first of Southamĺ─˘s Ponds series was inspired by the painting Spatial View of Pond by the late Aiko Suzuki (1937-2005).
Petrowska Quilico recorded another water-themed CD of Southamĺ─˘s music for Centrediscs in 2005 ĺ─ý the acclaimed three-CD set, Rivers, on the Canadian Composers Portrait Series. She has also recorded Michel-George Brłęgentĺ─˘s Portraits, and Eclipse by David Mott, and appears on two other Centrediscs CDs ĺ─ý Chris Paul Harman (music by Harman), and So You Want to Write a Fugue?, a compilation of new Canadian compositions honoring Glenn Gouldĺ─˘s 75th anniversary.
Tickets for Pond Life: Ponds, Creeks, Soundstill and Noisy River are $20; $10 students, and are available from the Roy Thomson Hall Box Office, 60 Simcoe Street, or online at www.roythomson.com/home.cfm -> Buy Tickets, or by phone at 416-872-4255. Tickets will also be sold just prior to the concert at the Glenn Gould Studio Box Office.
Further information is available at www.petrowskaquilico.com ĺ─ý which includes sound samples and links to 17 YouTube videos ĺ─ý and at Ann Summers International, www.sumarts.com/roster/petrowska.html.
For information on Aiko Suzuki, visit www.aikosuzuki.ca.
CHRISTINA PETROWSKA QUILICO
ĺ─˙An extraordinary talentĺ─Âdazzling virtuosityĺ─¨ ĺ─ý New York Times.
ĺ─˙****ĺ─ÂShimmeringĺ─Â dazzlingĺ─Â.Amazing, for the amount of virtuosity and variety Petrowska Quilico has squeezed onto a mere two discs.ĺ─¨ ĺ─ý Globe and Mail review of her two-CD set, Ings, September 2008
Pianist Christina Petrowska Quilico has premiered hundreds of new works over an illustrious career, including over 20 piano concertos. Born in Ottawa, Petrowska Quilico studied with Boris Berlin at the Royal Conservatory of Music, where she made her debut, with orchestra, at age 10. She received a scholarship to study at New Yorkĺ─˘s Juilliard School as a student of Rosina Lhłęvinne, Jeaneane Dowis and Irwin Freundlich. From them, she acquired the formidable technique that has allowed her to learn challenging new works in very short time, and to perform them with dazzling virtuosity. At 14, she made her New York concert debut with full orchestra at Town Hall as a co-winner with fellow student Murray Perahia of the High School of the Performing Arts Concerto Competition. After graduation, she studied at the Sorbonne in Paris, and later in Darmstadt and Berlin with Karlheinz Stockhausen and GyłĆrgy Ligeti. She is a Full Professor of Piano Performance and Musicology at York University.
Many of her 22 recordings are devoted to music of the 20th century. As well, she has solo CDs featuring the likes of Chopin, Liszt and Debussy, and four recorded with her late husband, Metropolitan Opera baritone Louis Quilico. In recognition of her exceptional commitment to Canadian composers and their music, in 2008 the Canadian Music Centre and Canadian League of Composers presented Petrowska Quilico with their 2007 Friends of Canadian Music Award.
Christina Petrowska Quilicoĺ─˘s CDs may be ordered through the Canadian Music Centre Boutique at www.musiccentre.ca, www.amazon.ca and www.indiepool.com.
Christina Petrowska Quilico is managed by Ann Summers International.
Labels: CD, piano, Roy Thomson Hall, Toronto