Christmas with Holly Cole and the Victoria Symphony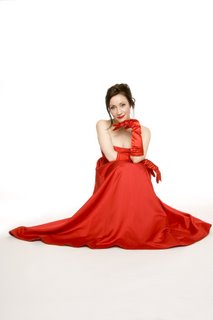 Holly Cole ends her Canadian holiday tour in Victoria
Victoria, BC 'Äì On December 20, Juno award-winning Holly Cole, completes her Canadian holiday tour in Victoria with a performance with the Victoria Symphony. Conducted by Giuseppe Pietraroia, this Christmas special features Cole'Äôs signature style on such Christmas favourites as Santa Baby, Christmas Is and I'Äôll be home for Christmas. There will be only one performance at the Royal Theatre, December 20 at .
There is intelligence and sophistication to Holly Cole'Äôs singing that sets her apart. Cole'Äôs singing has all the things associated with great jazz soloists and instrumentalists. Her voice is 'Äúsmoky, though not quite sultry; as sly as it is sexy; and brimming with adventure bordering on recklessness.'Äù
The Wall Street Journal.
View Holly Cole singing 'ÄúBaby it'Äôs cold outside'Äù on YouTube: http://www.youtube.com/watch?v=9UPfAM4SjcU
If there is anything that remains consistent from album to album with Cole'Äîwho has sold over a million units worldwide'Äîit has been her desire to explore the entire spectrum of human emotions. She imbues well-worn standards and eclectic songs with an uncanny combination of sensuality, innocence, originality and sheer musicality. Cole has just returned from a tour of Germany and this is her first visit back to Victoria since she won Vocal Jazz Album of the year at this year'Äôs Junos.
The Victoria Symphony is Vancouver Island'Äôs largest and most active arts organization offering its audiences 68 years of tradition, a commitment to fostering new music and a dedication to community involvement through music education. Showcasing the outstanding talents of its musicians and guest artists the Victoria Symphony'Äôs 2008-2009 season offers a diverse and exciting line-up of over 50 concerts led by its vibrant Music Director Tania Miller.
Holly Cole performs with Maestro Giuseppe Pietraroia and the Victoria Symphony at the
Royal Theatre on Saturday December 20 at . Tickets start at $35.00 and can be purchased by calling 250.385.6515 or 250.386.6121 or online at www.victoriasymphony.ca.
For complete programming details of the 2008-2009 season please visit www.victoriasymphony.ca.