Suzie LeBlanc and Daniel Taylor at the TSMF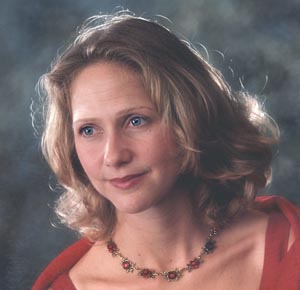 Acclaimed Soloists LeBlanc and Taylor to Perform at Toronto Summer Music Festival
Suzie LeBlanc and Daniel Taylor add star power to TSMF
Internationally renowned soprano SUZIE LEBLANC and countertenor DANIEL TAYLOR will appear at the TORONTO SUMMER MUSIC FESTIVAL in a performance entitled In the Fire of Conflict, which highlights repertoire from Venice's Baroque and Classical periods. The concert takes place at 8:00 pm on Saturday, July 26, 2008, at the MacMillan Theatre, University of Toronto, Faculty of Music

In the Fire of Conflict features musical selections by composers who were based in-or passed through-Venice during the 17th and 18th Centuries, including Cavalli's La Calisto, the haunting final duet from Monteverdi's L'Incoronazione di Poppea, and rarely performed Italian instrumental music. Beyond these, the concert will include works by Handel, whose music, particularly his love duets, often reached the pinnacle of dramatic expression. Handel's duets will be brought to passionate life by the fiery pair of LeBlanc and Taylor, reunited by the Toronto Summer Music Festival and supported by the brilliant new early music ensemble Theatre of Early Music.

Dazzling Canadian soloists, LeBlanc and Taylor have earned respect and praise from critics both at home and abroad. The Times UK refers to Taylor's "visionary eloquence", while Gramophone magazine calls his direction "deeply moving and profoundly honest". LeBlanc's most recent appearance near Toronto was praised by John Terauds of the Toronto Star: "Her clear, bell-like soprano positively rangŠHer impeccable phrasing rose and swelledŠThe elocution was as bright as sunlightŠ"

In the Fire of Conflict, featuring soprano Suzie LeBlanc and countertenor Daniel Taylor, takes place at 8:00 pm on Saturday, July 26, 2008, at the MacMillan Theatre, University of Toronto, Faculty of Music as part of the Toronto Summer Music Festival. In its third year, the TSMF is a month-long celebration of music and music making, enlivening the summer by bringing some of the finest musicians in the classical world to the heart of Toronto.

This concert replaces the Ensemble Clˆ©ment Janequin, which was scheduled to perform in a concert entitled Parisian Chansons of the Renaissance. Unforeseen circumstances have led the Parisian vocal group to forego its presence at the 2008 Festival. Tickets purchased for Ensemble Clˆ©ment Janequin will be honoured for entry to the new concert or may be refunded at the point of purchase. Toronto Summer Music apologizes for any inconvenience caused by this substitution.

Timothy McGee, Ph.D., will give a lecture prior to the concert at 6:45 pm in Room 330 of the Edward Johnson Building. Entitled Painting with Music: Battles, Birds, and Babbling Brooks, the concert will offer a glimpse at some of the attempts composers have made over the centuries to conjure up a variety of vivid images by using musical sounds.

TORONTO SUMMER MUSIC FESTIVAL
July 22 - August 17, 2008
In the Fire of Conflict: Suzie LeBlanc & Daniel Taylor: Saturday, July 26, 2008 at 8pm
Tickets ($27 - $37) and Festival passes ($175 - $250) are available online
www.torontosummermusic.com
or by calling 416.597.7840
Media Contact: FLIP PUBLICITY, Barbora Krsek 416.533.7710 X236 barbora@flip-publicity.com
720 Bathurst Street, #403 TOR M5S 2R4 www.flip-publicity.com
-- 
FLIP Publicity & Promotions Inc.
720 Bathurst Street, Suite 403
Toronto, ON, Canada M5S 2R4
416.533.7710 x.236 fax 416.533.7797
Check out our new and improved web site
http://www.flip-publicity.com
Sign up for The FLIPSTER®
http://www.flip-publicity.com/flipster.html
please consider before printing