Russian Virtuosity - Yuri Bashmet and Vladimir Spivakov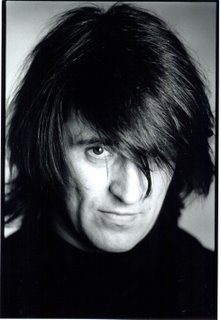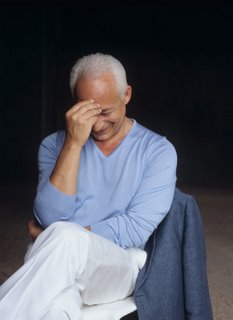 RUSSIAN VIRTUOISTY TAKES CENTRE STAGE AT
ROY THOMSON HALL WITH TWO SPECIAL PRESENTATIONS!
Show One Entertainment presents
YURI BASHMET and VLADIMIR SPIVAKOV
Svetlana Dvoretskaia of Show One Entertainment is proud to present two of Russia's best-known exports: famed viola virtuoso YURI BASHMENT with the acclaimed MOSCOW SOLOISTS, and the electrifying conductor VLADIMIR SPIVAKOV with the NATIONAL PHILHARMONIC OF RUSSIA, at Roy Thomson Hall this spring.
Yuri Bashmet and Moscow Soloists will appear on Tuesday, February 17 at 8pm. Vladimir Spivakov will conduct the National Philharmonic of Russia in their Canadian debut, with special guest pianist Denis Matsuev, on Tuesday, April 28 at 8pm.
In 1992, Bashmet introduced the world to the Moscow Soloists, a collection of exceptional young musicians nominated by professors at the Moscow Conservatory as the very best of their generation. Led by the charismatic Bashmet, the Moscow Soloists is one of the world's most highly acclaimed chamber ensembles, and has thrilled audiences in Moscow, Athens, London, Amsterdam and Paris.
The programme for this very special concert will include Grieg's Holberg suite for string orchestra, Stravinsky's Apollo Concerto in D (for which the Moscow Soloists won the 2008 Grammy Award in the Best Small Ensemble Performance category), and Tchaikovsky's Souvenir di Florence (version for string orchestra). Yuri Bashmet will be the soloist for two pieces: Bruch's Kol Nidrei (old Jewish prayer) for viola and strings and Paganini's Concertino in A Minor for viola and orchestra.
Comprised of Russia's leading symphonic virtuosos and led by the legendary conductor Vladimir Spivakov, the 120-member National Philharmonic of Russia is setting new standards for symphonic mastery. Founded in 2003, the ensemble is today considered by many to be among the very best ensembles performing on the international stage, and has become a cultural ambassador for post-reconstruction Russia. In its early years, the National Philharmonic of Russia performed with internationally-renowned artists including Krzysztof Penderecki, James Conlon, John Lill, Natalia Gutman, Gidon Kremer, Jessye Norman, Plˆ°cido Domingo, Josˆ© Carreras, Kiri Te Kanawa, Dmitry Hvorostovsky, Sergei Leiferkus, Maria Guleghina and Juan Diego Flˆ"rez.
Since winning the prestigious International Tchaikovsky Competition in Moscow in 1998, pianist DENIS MATSUEV has become one of the most sought after performers of his generation. Phenomenally-gifted, Matsuev has been called "‰Ýthe new Horowitz" (London Times) and "The very real thing - an absolute powerhouse of a pianist" (Washington Post). He has played to sold-out audiences in the world's greatest concert halls, including Carnegie Hall in New York, Theatre de Champs Elysee in Paris, Mozarteum in Salzburg, Royal Festival Hall in London, Great Hall of the Conservatoire in Moscow, and La Scala in Milan.
The last time Spivakov played Toronto, additional seats had to be added to the sold-out venue ‰Ý right on stage! This time, he's bringing his acclaimed 120-member orchestra and an artist who is fast becoming a legend, in a programme that will include Liadov's The Enchanted Lake, Rachmaninov's Piano Concerto No. 1, Tchaikovsky's Romeo and Juliet, and four pieces from Prokofiev's Romeo and Juliet suite.
Show One Entertainment, bringing the world to your stage!
Show One Entertainment Presents
YURI BASHMET AND MOSCOW SOLOISTS
Tuesday, February 17, 2009, at 8pm
Tickets: $45 - $90
Special VIP packages available
NATIONAL PHILHARMONIC OF RUSSIA
WITH CONDUCTOR VLADIMIR SPIVAKOV
Tuesday, April 28, 2009, at 8pm
Tickets: $49 - $149
Special VIP packages available
Roy Thomson Hall
60 Simcoe Street, Toronto, ON
Box Office: 416-872-4255
www.roythomson.com
Buy both shows before January 15 and receive a 15% discount. Quote code RUSVIR
For more information and sign up for Show One's VIP Club, visit www.ShowOneProductions.ca
Media Contact: FLIP PUBLICITY, Barbora Krsek 416.533.7710 X236 barbora@flip-publicity.com
720 Bathurst Street, #403 TOR M5S 2R4 www.flip-publicity.com
please consider before printing
Labels: moscow soloists, national philharmonic of russia, Toronto, vladimir spivakov, yuri bashmet