TSO Messiah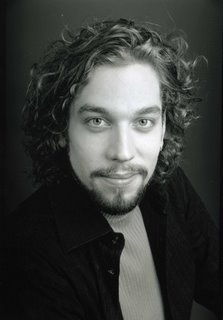 The Toronto Symphony Orchestra presents
Toronto's Favourite MESSIAH
With an Exceptional all Canadian Cast of Young Soloists
The Toronto Symphony Orchestra presents G.F. Handel's best-loved and most famous masterpiece, MESSIAH, from December 16-21 for five performances only! As always, the Toronto Mendelssohn Choir will participate in the festivities, this year lead by their very own Conductor and Artistic Director Noel Edison. As a very special treat, the stellar cast of vocalists is entirely Canadian, and they are all making their TSO debuts! They are: soprano Gillian Keith, mezzo-soprano Allyson McHardy, tenor Frˆ©dˆ©ric Antoun, and bass Robert Gleadow.

In great demand for performances in recital, oratorio, and opera, soprano Gillian Keith has earned praise particularly for her interpretations of Baroque music. A frequent performer in the UK, she has appeared in principal roles with Royal Opera, Covent Garden, English National Opera, and Scottish Opera.

Mezzo-soprano Allyson McHardy has often been praised for her imagination and versatility. This superb young singer has sung all over Canada and the US, and a number of venues in Europe. She is renowned for the roles of Olga (Eugene Onegin) and Rosina (The Barber of Seville), and is another exceptional baroque interpreter.

Tenor Frˆ©dˆ©ric Antoun comes to the TSO hot off the heels of his critically acclaimed performances as Belmonte in Opera Atelier's The Abduction from the Seraglio. He's been called a "real find‰Ý wielding a clear, keenly tuned voice with a velvety sheen" and "an ideal, earnest leading man".

Graduate of the Jette Parker Young Artists Program of the Royal Opera, Covent Garden, and the Canadian Opera Company's Ensemble Studio, young bass Robert Gleadow has sung numerous leading roles with both companies, as well as at L'Opera de la Bastille and in Santiago, Chile. In the studio, he recorded the role of Lorenzo in I Capuletti e Montecchi for Deutsche Grammophon with Anna Netrebko.

Noel Edison is currently in his 12th year as Toronto Mendelssohn Choir's Conductor and Artistic Director. He records regularly for the Naxos label and his extensive discography includes works by Arvo Pˆ§rt; Berlioz's Requiem; the Juno nominated Mystery of Christmas; and Willan's In the Heavenly Kingdom. His latest recording with the Toronto Mendelssohn Choir is a collection of Christmas music entitled A Festival of Carols: Music for Choir, Brass & Organ.

Beethoven called Handel "the greatest composer that ever lived"; George Bernard Shaw called Handel a "sacred institution"; and King George II called him "the Shakespeare of music." He wrote MESSIAH in a mere 24 days (never once leaving his house) and it quickly became one of his most enduring and successful works. Since December 1949, MESSIAH has been a seasonal tradition at the Toronto Symphony Orchestra, spreading joy to more than 350,000 people, and having performed the piece 180 times!


THE TORONTO SYMPHONY ORCHESTRA presents
TORONTO'S FAVOURITE MESSIAH
Roy Thomson Hall, 60 Simcoe Street, Toronto
Tuesday, December 16 @ 8pm; Wednesday, December 17 @ 8pm;
Friday, December 19 @ 8pm; Saturday, December 20 @ 8pm; Sunday, December 21 @ 3pm
Tickets range from $35 - $99
Call the Roy Thomson Hall box office 416.593.4828
or purchase online: http://www.tso.ca
Middlefield Group is a Toronto based management company that is a production sponsor for the TSO's Toronto's Favourite Messiah. Their sponsorship is adding new elements to the performance, including lighting and festive decor.