Nielsen's "The Inextinguishable" and Elgar's Cello Concerto both performed in one incredible Victoria Symphony concert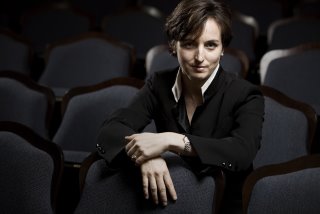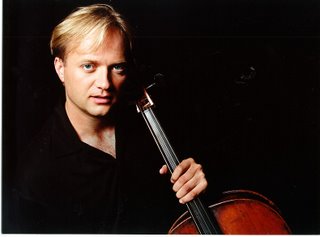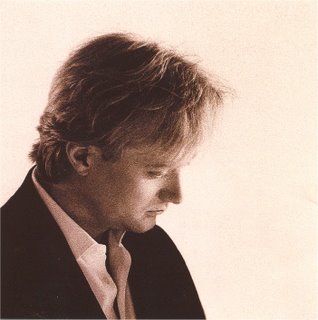 Raging timpani battle highlights Nielsen Symphony No. 4, ĺ─˙The Inextinguishableĺ─¨
Victoria, BC ĺ─ý On December 7 and 8, Maestra Tania Miller conducts the Victoria Symphonyĺ─˘s premiere performance of Carl Nielsenĺ─˘s Symphony no.4, ĺ─˙The Inextinguishableĺ─¨. Solo performances on timpani create a dramatic and grand finale to this acclaimed work. Canadian cellist John Friesen is the featured guest soloist performing Elgarĺ─˘s beautifulCello Concerto.
Nielsen Symphony no. 4 begins with a violent and expansive principal theme that links the entire work together. The title ĺ─˙The Inextinguishableĺ─¨ reflects Nielsenĺ─˘s personal motto: ĺ─˛Music is life, and, like life, inextinguishable.ĺ─˘ The second movement opens passionately with a long line in the violins and climaxes to an oboe solo by Principal Oboe Mike Byrne. The highlight of the final movement is the timpani solos that pit mentor against student; Principal Timpani Bill Linwood and his student Corey Rae. View the finale movement as performed by the BBC Orchestra: http://www.youtube.com/watch?v=8VFn2Pt3m8Q
Canadian cellist John Friesen known for his exciting and passionate playing ability performs Edward Elgarĺ─˘s Cello Concerto in E minor. His four solo recordings, and his latest disc, Ascendance have been met with critical acclaim for their beauty of tone and depth of expression. Music from his recordings appears in Oscar winning actor, Sir Ben Kingsleyĺ─˘s, latest movie Fifty Dead Men Walking scheduled for release in 2009.
Elgarĺ─˘s Cello Concerto in E minor is a cornerstone of the cello repertoire and is also said to be Elgarĺ─˘s last great success. The cello opens the work with a darkly dramatic theme, recurrent as the emotional force, binding the concerto together. Opposing minor and major key signatures creates a tonal instability in sharp contrast with the lyrical melodies heard both in the orchestra and the solo cello. Yo-Yo Ma can be viewed on youtube playing the concerto: http://www.youtube.com/watch?v=RM9DPfp7-Ck
The 2008-2009 season marks Tania Millerĺ─˘s sixth as music director of the Victoria Symphony, an appointment that made her the first woman to hold such a significant position in Canada. Her vibrancy and dynamic approach to music making have inspired many innovations with the Victoria Symphony and a new era of artistic growth for
the orchestra.

The Victoria Symphony is Vancouver Islandĺ─˘s largest and most active arts organization offering its audiences 68 years of tradition, a commitment to fostering new music and a dedication to community involvement through music education. Showcasing the outstanding talents of its musicians and guest artists the Victoria Symphonyĺ─˘s 2008-2009 season offers a diverse and exciting line-up of over 50 concerts led by its vibrant Music Director
Tania Miller.
The Victoria Symphony led by Maestra Tania Miller performs ĺ─˙The Inextinguishableĺ─¨ and Elgarĺ─˘s Cello Concerto featuring soloist John Friesen on Sunday, December 7 at 2:30pm and Monday, December 8 at 8:00pm at the Royal Theatre. Tickets from $28.50 for adults, $16.00 for students can be purchased by calling 250.385.6515 or 250.386.6121 or online at www.victoriasymphony.ca.
The Victoria Symphony wishes to thank and acknowledge concert sponsor
The Wedgewood Hotel based in Vancouver, BC.
For complete programming details of the 2008-2009 season please visit www.victoriasymphony.ca.