4th Line Theatre Announces Two World Premieres for 2009 Season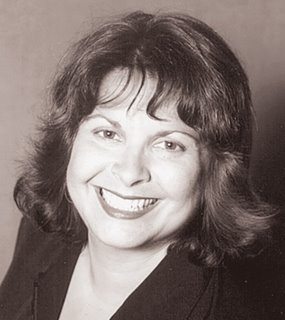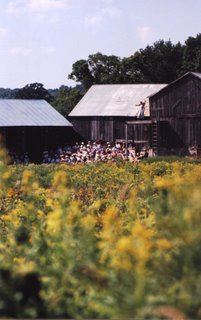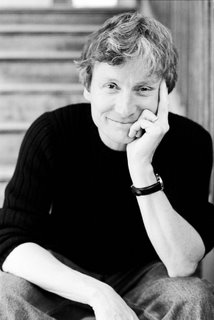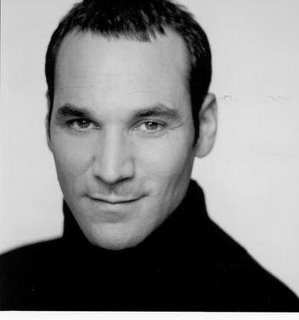 4th Line Theatre Announces Two World Premieres for 2009 Season
Millbrook, ON ĺ─ý 4th Line Theatreĺ─˘s 2009 season offers two world premieres, both fruits of the companyĺ─˘s New Play Development Program which fosters and develops new works with a view to a final staging at the Winslow Farm. ĺ─˙We are especially proud and excited about these two new plays, which touchstone the stories of real places and people in our community,ĺ─¨ says Artistic Director, Robert Winslow.
Bringing back the talents of Kim Blackwell as director (Schoolhouse 2007, 2008) and written by Alex Poch-Goldin, who has worked on the play as a candidate in 4th Lineĺ─˘s New Plays Program, The Right Road to Pontypool is a fascinating look at the little-known role of Jewish resorts in Pontypoolĺ─˘s history. From itĺ─˘s inception as a sun-kissed dream of a Jewish immigrant passing through on the way to Lindsay to a booming getaway for the working class Jew from the city, the story behind this play is already drawing attention from eager audience members around the province ĺ─ý many of whom have fond childhood memories of vacationing in Pontypool. Only a dream of days-gone-by now, this chronicle of a unique piece of the regionĺ─˘s history may come as a surprise to many locals, who know there is little left to show for it on Pontypoolĺ─˘s quiet streets. Production is scheduled for July of 2009, with previews on June 30th, July 1st and running Tuesdays through Saturdays until closing night on August 1st.
A little closer to home, Welcome Death is sure to draw ĺ─˙whodunitĺ─¨ lovers and anyone curious about a Victorian murder mystery right here in Millbrook! The story follows the journey of a Coronerĺ─˘s inquest into the mysterious and seemingly unsolvable killing of young Elizabeth Deyell, who made the walk from Millbrook to Port Hope in the middle of a wintry February night in 1873. When her body is found in a field outside of Welcome in the spring, the widowed Coroner pushes past the restraints of science and enters the realm of the spirit to find unknowable answers. Written and directed by 4th Lineĺ─˘s Artistic Director, Robert Winslow also stars as the driven Coroner Robert Lawrence Maxwell, whose efforts are historically documented in our regionĺ─˘s archives. Welcome Death will run six days each week on the Meadow Stage with previews starting on August 10th & 11th, and continuing Mondays through Saturdays until August 29th. Please note: the Meadow stage is a ten minute walk from the parking field and is not accessible for wheelchairs.
| | |
| --- | --- |
| The Right Road to Pontypool | Welcome Death |
| By Alex Poch-Goldin | By Robert Winslow |
| Directed by Kim Blackwell | Directed by Robert Winslow |
| July 2 ĺ─ý August 1 | August 10 - 29 |
| Previews: June 30, July 1 | Previews: August 10, 11 |
| Opening Night: Thursday, July 2 | Opening Night: Wednesday, August 12 |
| Tuesday to Saturday at 6pm (5 shows per week) | MONDAY to Saturday at 6pm (6 shows per week) |
| With an added performance on Monday, July 27th | |
BIOGRAPHIES
Robert Winslow - Artistic Director, Playwright, Director
As one of Canadaĺ─˘s leading theatre artists, Robert Winslow has written or co-written 13 of the original plays that have been presented environmentally at the 4th Line Theatre since 1992 and has directed the majority of the productions and performed in several of them. Mr. Winslow has performed in theatres across Canada, the U.S. and Britain since 1982, including the Blyth Festival, Theatre Network in Edmonton, the Edinburgh Fringe Festival and the Cincinnati Playhouse. In 1988, he founded an improvisational theatre company, East City Productions, in Peterborough, Ontario and began directing and writing for the stage. His first full-length play, The Cavan Blazers, was staged as 4th Line Theatreĺ─˘s first production and later published by Ordinary Press. Additional writing credits include Gimme That Prime Time Religion, Cavan Casanova, Two Rounds and a Square, Fair Play, The Bell of Batoche, The Orchard, Crow Hill: The Telephone Play, The Winslows of Derryvore and Doctor Barnardoĺ─˘s Children, all for 4th Line. Mr. Winslow has received numerous awards in recognition of his achievements in the performing arts, heritage and tourism sectors. In 2002, he was honoured with the Queenĺ─˘s Jubilee Medal and in 2006 he was inducted into the Peterborough and District Pathway of Fame. He also teaches a theatre workshop course in the Cultural Studies Department at Trent University.
Alex Poch-Goldin - Playwright
Mr. Poch-Goldin is an award-winning playwright and actor, whose work has been produced on international stages, for CBC TV and Bravo Television. He is also Artistic Director of the Toronto based Planet 88 Theatre Company. His theatre writing includes the recently produced, Dora nominated, Cringeworthy at Theatre Passe Muraille, Dora Award-winning This Hotel and Yahrzeit. This Hotel was Torontoĺ─˘s top selling show of 2000. He has worked for Canstage, Tapestry New Opera, Theatre Passe Muraille, Winnipeg Jewish Theatre, and the Tarragon Theatre. Alex has been Playwright in Residence at Canstage and Theatre Passse Muraille with the assistance of the Canada Council and the Ontario Arts Council. He has written an opera libretto for Tapestry New Opera entitled The Shadow, slated for production in 2009 and is currently Playwright in Residence at 4th Line Theatre. Alex has also developed work with Buddies in Bad Times (Jim and Shorty) Winnipeg Jewish Theatre (Louieĺ─˘s Dilemma) and the Tarragon Theatre (The Life of Jude). An acclaimed actor, Alex has worked extensively in film and television with the likes of Ron Howard, Russell Crowe, Glenn Close, Judy Davis and Phillip Seymour Hoffman. He lives and works in Toronto with his partner Kelly Thornton and their scrumptious daughter, Chloe Babette.
Kim Blackwell, Director & Artistic Associate (Since 2001)
Kim Blackwell is a veteran 4th Line director ĺ─ý 2009 marks her 15th year with the theatre company. Selected credits include: artistic associate directing Schoolhouse (2007, 2008), The Art of Silent Killing, That Summer, Crow Hill, The Cavan Blazers, Attrition, Gimme That Primetime Religion and many development workshops; stage managing The Cavan Blazers, Crow Hill, 1837: The Farmerĺ─˘s Revolt, Moodie Traill, The Farm Show, Stone Angel, Winslows of Derryvore, The Orchard. Recently directed Once A Flame; Fire in the Stable; The Shadow of Genius (Heritage Pavilion), Getting Lucky (Rhubarb!, 2005), Unlucky (Summerworks, 2003). Selected directing credits: The Ugly Man; Goodnight Desdemona (Good Morning Juliet); Poor Super Man; Unidentified Human Remainsĺ─Â She also directed a sold-out run of Freedom 85 in the 2008 Fringe Festival, and has been accepted into the New York Frigid festival in February, 2008. Kim runs her own communications company ĺ─ý Blackwell Communications -- based in Toronto; her clients include Tapestry New Opera Works, Nightwood Theatre, Dancemakers, Stage Centre Productions and Birdland Theatre.
A history or theatre buff on your holiday gift list may also appreciate receiving a published script. Doctor Barnardoĺ─˘s Children, Crow Hill: The Telephone Play and Cavan Blazers scripts are available for $15 each. Copies of Leanna Brodieĺ─˘s Schoolhouse and For Home and Country are also available at the 4th Line office for $17 each. For tickets, gift certificates or scripts call 705-932-4445.
TICKETS can also be purchased online by visiting www.4thlinetheatre.on.ca or by phone at (705) 932-4445 or in person through associated ticket outlets: Bethany Hills Interiors at 17 King St. E. in Millbrook (705)-932-1600 or Peterborough Museum and Archives on Armour Hill, at Museum Drive off Hunter St. E. in Peterborough (705)-743-5180, as well as Kent Books at 55 Kent St. West in Lindsay (705) 328-1600.
4th Line Theatre, Canadaĺ─˘s premiere outdoor theatre company brings history to life on the barnyard stages of the picturesque 5th generation Winslow farm in Millbrook, Ontario. The theatre company is committed to preserving and promoting our Canadian cultural heritage through the development and presentation of regionally based, environmentally staged historical drama.