[Toronto] Final line-up for Stars of the 21st Century Koffler Centre Dance Gala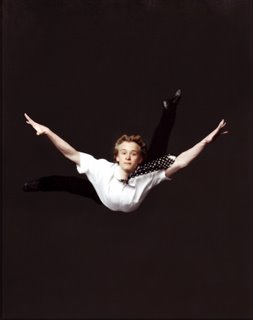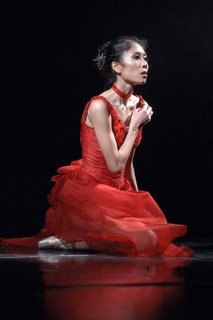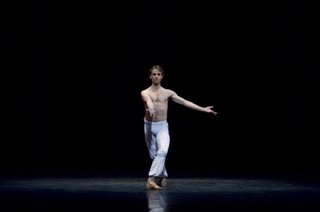 For Immediate Release: April 23, 2008
LISTINGS UPDATE
Artists from American Ballet Theatre and Joffrey Ballet
Join Star-Studded Line-up at the
KOFFLER CENTRE OF THE ARTS GALA
STARS OF THE 21st CENTURY
Tickets are Selling Fast!
Sunday, May 4, 2008 * Toronto Centre for the Arts
Veronika Part, American Ballet Theatre and Fabrice Calmels, Joffrey Ballet, will join the cast of international dance stars for the 7th annual KOFFLER CENTRE OF THE ARTS GALA, STARS OF THE 21st CENTURY, Sunday, May 4 at the Toronto Centre for the Arts. Part and Calmels will perform Swan Lake White Adagio and Gerald Arpino's Light Rain.

Part and Calmels are replacing the Berlin State Opera Ballet's Ronald Savkovic and Shoko Nakamura, who are unable to appear at the gala this year.

The full company consists of:
Veronika Part, American Ballet Theatre and Fabrice Calmels, Joffrey Ballet
Nina Gershman and Alexander Utkin, The Israel Ballet
Ana Marˆ'a Lˆ"pez and Francisco Lorenzo, Compaˆ±ˆ'a Nacional de Danza de Espaˆ±a
Miki Hamanaka, Lithuania National Opera Ballet and Daniil Simkin, Vienna State Opera Ballet
Yevgenia Obraztsova, Kirov Ballet and Artem Pykhachov, Mikhailovsky Ballet
Heather Ogden, Nehemiah Kish and Zdenek Konvalina, National Ballet of Canada

The Koffler Centre of the Arts has a history of being an innovative and inclusive centre for the creation and presentation of art and culture. Established in 1977 to enrich the cultural life of Toronto through arts education and exhibitions, the Koffler Centre has grown to reach thousands of people a year through a rich mix of classes in dance, music, and visual arts; public programs such as concerts with the Koffler Chamber Orchestra, the Helen and Stan Vine Canadian Jewish Book Awards and the Jewish Book Fair, Rikkudiya Israeli Dance Festival; and cutting-edge, critically-acclaimed exhibitions at the Koffler Gallery.
KOFFLER CENTRE OF THE ARTS GALA
STARS OF THE 21st CENTURY
A Solomon Tencer Production o Nadia Veselova-Tencer Artistic Director
Sunday May 4th, 2008, 8pm
The Toronto Centre For The Arts, 5040 Yonge Street, Toronto
Tickets range from $60-$165 and are available at www.ticketmaster.ca or by calling 416-872-1111
For Gala Patron Tickets (includes show, VIP reception, exclusive dinner) or to be a Gala Sponsor,
contact Tobi Liederman at 416.636.1880 X271 or events@kofflerarts.org
For more information visit www.kofflercentre.com