Opera Finishing School

by Wah Keung Chan / June 5, 2004

---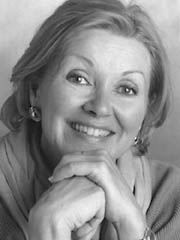 Denise Massé

There is no 'perfect' in the opera business," says internationally renowned vocal coach Joan Dornemann. "What we want to instill in young singers is that there is wonderful, and more wonderful. There is terrific, goose bumps, excitement and magic, but perfect is something none of us is looking for." In June, Dornemann will bring together 18 world class teachers (including renowned artists Mignon Dunn, Catherine Malfitano and Sherrill Milnes) to Montreal for the first Canadian Vocal Arts Institute (CVAI). Forty young promising singers from around the world including 18 Canadians (and many from the Atelier Lyrique of the Opéra de Montréal) will participate.
The CVAI is actually the creation of a Canadian stop for the International Vocal Arts Institute (IVAI), a high-end opera-finishing summer school founded and directed by Dornemann 17 years ago. The traveling institute also makes stops in Israel, Puerto Rico, China, and Japan. Today it can boast over 40 IVAI graduates are on the roster of the Metropolitan Opera in New York.
The creation of the CVAI is a coup for Montreal and Canada and came about from a dream of ex-Montrealer, vocal coach, and IVAI instructor Denise Massé. "Three years ago, I was in a Shanghai café when I told Faigie Zimmerman, director of the Tel Aviv school and also an ex-Montrealer, that we needed something like this in Montreal, and she just took off with the idea." The Jacqueline-Desmarais Foundation stepped in with financial assistance to provide bursaries valued at $200-2000.
"Canadians always had good voices," says Massé. "I saw many singers from Quebec who were fantastic. I think people here think our singers are not good unless they sing somewhere else. There is a lack of trust in our own judgement. We need the judgement of people from outside in order to be recognized. Quebec singers are not in touch with what is happening outside of Canada, and this is a weakness. They should go outside more, go to competitions and auditions. They cannot have a local career, not in opera. An American who wants to be recognized needs to go to Europe and vice versa.
"I think the Quebecers would have everything to gain by working and seeing how things are done elsewhere. It helps you to see where you stand, what your strengths and weaknesses are."

Marc Papillon
Over the course of the two-week course, students will go through daily lessons in vocal technique, diction, and coaching. What kind of progress can we hope to see? "It takes 5 minutes to give somebody a wonderful new idea, but it takes 50 days to begin to implement the idea with regularity, and 5 months for it to become part of your body," says Dornemann. "Two weeks is too short a time to give permanent results. It is enough time to locate some talent, get acquainted, and raise some enthusiasm; it's enough to give people ideas and to help them secure the road they are on, or to see where that road should take them. Musical facts and concepts take longer to absorb.
"We can open students' minds to give them another view of the career, the teaching, and emergency; to show them they should concentrate and not relax so much," says Massé. "They see how quickly they have to do things and how hard they have to work, and it motivates them. That is priceless; it may make them ask more questions. Usually, they work differently after that: they are more serious and intense in their work, and develop friendships with students from outside. It starts another chain of events."
What are the most important ideas to transmit to the students? "The singer needs to stop being a student and start being a performer," says Dornemann. "It's important to be unafraid to communicate. The three key components to a good singer are voice, drama, and musicality. You can have extreme talent in one and have a career. Some are wonderful at all three components and they progress much faster. It's up to us to help them realize their gift. Singers always need help in how to learn music more easily and more reliably. There are basic things like breath support, not under-singing nor over-singing. The great stumbling block is style. It's easy to recognize, but difficult to explain. We are there to help deal with the musicality of the language.
"There was a time when a student had a lesson every day where he or she warmed up with the teacher," said Dornemann. "At a certain point, almost all singers need that kind of attention. It's wonderful that we can offer this through the CVAI. This year we start with a two-week program. Hopefully, it will expand to four weeks and we can prepare staged operas as we do in Tel Aviv."
The Return of Denise Massé
The June CVAI is a homecoming for vocal coach Denise Massé, who left Montréal permanently in 1997 for New York to become one of the leading vocal coaches in the world, working at the Metropolitan Opera in the French repertoire and teaching at Juilliard. The loss of the talented 58 year old pianist and coach to the USA came after Bernard Uzan terminated her contract at L'Opéra de Montréal in 1993. "Charles Dutoit and Richard Bradshaw at the COC gave me some work, but it wasn't enough. I was working half time here and half in New York. When I finally moved to New York, I knew that I could have failed."
But failure was not waiting for Massé, as the Metropolitan Opera was beckoning. "Stage director Fabrizio Melano arranged a meeting for me with the Met's musical administrator Craig Ruthenberg who told me that they needed someone to coach Les Troyens, a work she had done with Dutoit. At one of the rehearsals, Kent Noda, assistant to James Levine, came. Two days later, maestro Levine came. That was my audition." Since then, Massé has worked with Boulez, Colin Davis, Haitink, and next year she will coach Carmen for Daniel Barenboim at the Berlin Staats Opera. "It's all a fantasy. In Montréal, I was happy, my glass was full. Suddenly, I was given another glass."
The Canadian Vocal Arts Institute runs from June 5–20 at the Université de Montréal and in collaboration with the André-Turp Musical Society which will provide a song component.
The public is invited to a series of master classes and concerts.
See our calendar. 514 343.6479.
---
Version française...