Hervé Niquet and la Nouvele Sinfonie

by Réjean Beaucage / September 3, 2003

---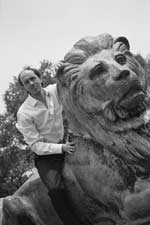 Montrealers are in for a treat when La Nouvele Sinfonie presents Les ballets de Jean-Féry Rebel under the baton of conductor-founder Hervé Niquet, Saturday, September 13, at 8 pm in Montreal's Salle Pierre-Mercure, Centre Pierre-Péladeau (300, de Maisonneuve East, info: 514-987-6919).
Niquet, who studied harpsichord, orchestral conducting, composition, and singing, was named choir director of the Opéra de Paris in 1980. In 1987 he founded his own ensemble, Le Concert Spirituel, reviving the institution that flourished in the reigns of Louis XV and Louis XVI. This ensemble, which has some fifty first-class recordings to its credit, explores the French repertoire of the seventeenth and eighteenth centuries.
We asked Hervé Niquet to talk to La Scena musicale about the ensemble he has created in Montreal, La Nouvele Sinfonie, and about the program that it will perform in Montreal in September.
La Nouvele Sinfonie is a baroque orchestra of forty musicians playing on period instruments. The term "sinfonie" was the early seventeenth-century term for an orchestra and has become a generic word for works in which only the orchestra is used. I wanted to create such an orchestra in Montreal in order to perform music that is not much played in this form in North America. French music of this period isn't often played with a sizeable ensemble. As a result, people aren't accustomed to hearing what a seventeenth-century orchestra of the Académie royale de musique sounded like. In France, I don't do this pure "sinfonic" repertoire of the seventeenth and eighteenth centuries, and this is something I want to develop with La Nouvele Sinfonie. Also, I've met a great many people in Canada with whom I would like to play. This country is a real reservoir of absolutely incredible talent among the young generation, and I think we can be thankful to those who helped educate them! All the conditions are in place in Montreal for building a repertoire with La Nouvele Sinfonie that doesn't exist anywhere else in North America. The orchestra is very similar to what you could have heard at the first Montreal concert last year. There are still forty musicians (four flutes, four oboes, four bassoons, plus strings, percussion instruments, and harpsichord). This time there will be only four French musicians in the orchestra.
Obviously, it's easier to read a score than do a concert. It costs less, for one thing. There's less risk, less fatigue, and you really hear it the way you want in your head. What interests me mainly is thinking about music, which is why I like getting to know researchers, whether in Montreal, at McGill University, or the Centre de musique baroque in Versailles, which is in fact trying to bring all this research together. For La Nouvele Sinfonie's inaugural program, for example, we performed Charles Desmazures' Sinfonias on the Occasion of the Entry of the Queen of Spain to Marseilles (1701). I did the research, and the scores were printed by Michel Léonard, a Quebecker. This time the orchestra members are acting as readers for the monumental edition of Rebel's works prepared by the Centre. There has been a continuing and genuine scholarly process in the preparation of this edition, and much discussion of technical questions and editorial problems related to our sources. For example, there are three Rebel ballets--Terpsichore, Fantaisie and Les plaisirs champêtres--for which we don't have the viola scores. It was the Centre de musique baroque that reconstituted them. This was a special problem, because usually we find complete scores. I do a lot of research in the Bibliothèque Nationale, where I often find all the orchestral material. This has enabled me recently to do a Campra piece, for which we even have instructions for bowing and metrical notes, a very rare phenomenon. Rebel published the scores for his ballets in an abridged form, as they sold better that way, and that's why we didn't find the viola parts. In Dresden I found the scores for the ballet, Les caractères de la danse. Others were found in Sweden. There are many, many sources, and all you have to do is look.
I have a passion for the French repertory. Poulenc and Ravel are as necessary to me as Lully, Rameau, or Desmazures. Unfortunately, Jean-Féry Rebel (1666-1747) is very little known now, but he was famous in his day. After all, he was director of the Académie royale de musique, which became the Opéra de Paris, certainly one of the most sought-after positions in the kingdom. He was also director of the Concert Spirituel, which was the largest concert group in France in the eighteenth century. Rebel's ballets were a great success. Most of them were composed for Françoise Provost, great dance star of the era. Rebel was all the fashion, rich, influential, and much courted. His opera Ulysses was enormously successful, but it was really the ballets that made his name.
Rebel's music is most surprising. In Le Chaos you find one of the most beautiful clusters in the history of music! Rebel was an innovator and caused a bit of an upset in ballet writing. In Le Chaos, the instruments symbolize the elements that emerge, one after another, from the primeval chaos, which is in turn symbolized by the fantastic cluster mentioned above. It's a great ballet, full of power and violence, but ending in the most perfect harmony. Another ballet, Les éléments, was probably not conceived as being a link to the preceding one, but they are clearly related. Here there is a magnificent fireworks display in which Rebel uses every musical device at his disposal to get absolutely flamboyant effects. In Les caractères de la danse, as the title indicates, Rebel runs through all the dances of the period in ten minutes, but with great sensuality. In Les plaisirs champêtres we sense the blue sky, the warm sun, the grass crunching underfoot, and the wind in our hair. Caprice, Terpsichore and Fantaisie are short, allegorical ballets that
are . . . so French! They seem light, and yet they're very profound and very elaborate--a bit like a Chantilly cream puff: it looks very simple, is very difficult to make, and how it melts in your mouth!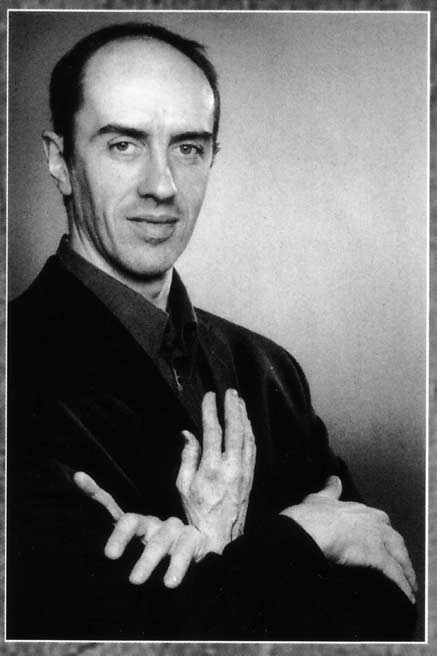 EDITOR'S NOTE: La Nouvele Sinfonie had planned to give two concerts in Montreal this year, but the extraordinary collaboration between French and Quebec musicians, which is partially funded by the French bank BNP Paribas, didn't find a sympathetic ear in Quebec's Conseil des arts et des lettres. This means it might be impossible to present a baroque opera planned for next May. A European tour for the ensemble, with Le Concert Spirituel, was also planned for November 2004 but is now in limbo. It's unbelievable that such an endeavour should get no support from institutions that are supposed to foster the development of local artists--an enterprise that has brought together researchers from McGill University and the Versailles Centre de musique baroque, and which has created, in Montreal, an orchestra unlike any other in North America that enables our musicians to work with an internationally acclaimed director. On January 20, 2003, Hervé Niquet was awarded the classical music prize of the Association Française d'Action Artistique. The award--for having created La Nouvele Sinfonie in Montreal--was presented by AFAA director Olivier Poivre d'Arvor.
[Translated by Jane Brierley]
---
Version française...
---