Crisis or Opportunity?

by Natasha Gauthier / September 3, 2003

---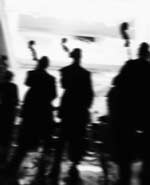 On a warm Friday this past June, several hundred orchestra musicians, administrators and trustees from across Canada gathered in a downtown Toronto hotel for a frank discussion of the issues and challenges facing their sector. The terms being tossed around at the conference, organized by Orchestras Canada, included "relevance," "leadership," "strategic planning" and "vision." But one word that was conspicuously absent from many lips was "crisis."
Over the past five years, the expression "orchestras in crisis" has become as ubiquitous as "tensions in the Middle East," imparting the same sense of a threat that is both vague and ominous. A Google search for crisis in the music pages of The Arts Journal (www.artsjournal.com), an online archive of international arts journalism, produces almost 600 separate articles over the past three years. A search on La Scena Musicale's Online Webnews (http://scena.org/webnews/webnewssearch.asp) turns up a similar result. The long list of worldwide casualties includes the demise of the San Antonio Symphony and the Florida Philharmonic, massive deficits at the Boston and Pittsburgh Symphonies, the near-closure of the English National Opera and the panic spreading through German orchestras as the cash-strapped national government slashes its generous subsidies.
In Canada, the recent series of disasters and close shaves experienced by orchestras across the country have consistently made headlines as well. Some of the most publicized calamities include the lengthy musicians' strike, near-bankruptcy and last-minute government bailout of the Toronto Symphony; the financial woes of the Calgary Philharmonic which only last Christmas suspended its season and filed for bankruptcy protection; a lock-out at the Winnipeg Symphony; pay cuts at the Vancouver Symphony; and the rudderless ship of the Montreal Symphony, still searching for an artistic director after Charles Dutoit stormed off on the eve of his 25th anniversary season over a slight by a musicians' union representative.
But at the Orchestras Canada (OC) conference, any mention of a "crisis" was met more often than not with exasperation. "The media has been emphasizing the bad news stories," said Ninette Babineau, who chairs OC's Board of Directors. "We need to hear more about the successes."
Indeed, many participants went out of their way to relate happier tales, such as sold-out concerts at the Thunder Bay Symphony or the sharp business acumen demonstrated by Tafelmusik Baroque Orchestra. They pointed out that attendance figures at classical music concerts are statistically on the rise; that before the double-whammy of September 11, 2001, and the stock-market crash, fewer North American orchestras were in deficit over the past few years than they were going into the 1990's; that the Calgary and Toronto orchestras have emerged from their troubles as leaner, tougher and more resilient.
More to the point, the impatience orchestras are showing with continued talk of crisis is perhaps indicative of a sea-change in their own philosophy toward their situation. And OC representatives say it's high time to shift the focus from fighting the short-term fires to eradicating the deep-rooted problems that have been fuelling the flames for decades.
Earlier this year, OC commissioned an in-depth study of its constituency. After conducting dozens of interviews with musicians, administrators and board members at orchestras of all sizes and from nearly every geographic location, the researchers published their findings, the Soundings Report. This thick document identifies four key problem areas: governance, artistic development, community relationships and, of course, money. And while some orchestras may feel that more of the latter will solve their problems, the report warns that even dramatically increased funding won't help if the three other weaknesses aren't shored up.
Babineau, an arts education consultant, agrees with the findings. "No single area is more vital than the other," she said. "All of them need to be addressed. Each is central to the success of an organization."
However, if the report's "fix-it" list were to be arranged in any order of priority, the discussions at the conference seem to indicate that good governance is the key that will allow all the other factors--money, audience and artistic integrity--to fall into place. Or as one participant put it, "You can't build a fortress on sand."
Boards of directors are supposed to act as guardians of the public trust. They ensure that funds are spent responsibly and they help carve out the organization's long-term vision. Board members also serve as the orchestra's ambassadors within the wider community, whether it's by securing corporate sponsorships or raising the organization's public profile. In the best scenarios, boards also reflect the diversity of both the orchestra and its public, with musicians, different cultural communities and age groups having at least some say in the decision-making process.Unfortunately, the Soundings Report found that this is not the case at many orchestras. Board members often lack the information they need to do their job, the report says, adding that "decisions are often made in a vacuum." Many boards have no idea what their roles and responsibilities are, or they meddle with impunity in day-to-day operational affairs. Few boards contacted for the report had ever worked out a multi-year strategic plan; many could not even articulate a clear purpose or vision for their orchestra.
When it comes to musician representation, the report qualifies the situation at many boards as "incongruous." "The musicians, who have the greatest vested interest in the future of the orchestra, have little or no control over their destiny," it says, going on to state that orchestras that do have musicians participate on their board seem to enjoy the most harmonious relationships between management and players. "Board and management get the labour relations they deserve," Russell Jones, Director of the British Association of Orchestras and a guest speaker at the conference, notes dryly.
Daniel Plamondon, a Montreal violist who plays with several regional orchestras, agrees: "When the board is open-minded, when it has a plan, when the players feel involved and informed, it just makes for a better orchestra. You don't have the labour tensions or the dissatisfaction. People spend less time complaining and more time practicing."
Another problem the Soundings Report found with boards of directors is that they are rarely even partially representative of the communities the orchestras serve. "Let's face it," said one female conference participant. "Most boards are still made up of old, white, rich men." The lack of input from a variety of points of view can undermine any community or cultural diversity outreach programs an orchestra may want to initiate--another shortfall area identified by the Soundings Report.
"Audience development gets pushed into marketing, but it should be central," says Susan Haig, music director of the South Dakota Symphony and former artistic director of the Windsor Symphony.
Over the past few decades, many orchestras have equated audience development with programming more "pops" concerts, but many insiders say this is a shortsighted solution. "Just because you get some guy to attend one concert that stars a popular singer doesn't mean he's going to come back and support you," says violist Plamondon. "And if, like most small orchestras, you only give a few concerts a season, and half of them are pops concerts, you're going to be alienating your loyal public that wants to hear the classics. I think programmers should give their audience more credit."
Robert Ferguson, an expert on branding and marketing for the non-profit sector, says that trying to please everyone will eventually backfire. "People don't want bland institutions," he says. "They like organizations with a clear identity."
Plamondon adds that too much dependence on pops or "classics light" fare can also be detrimental to player morale and overall job satisfaction, and that orchestras that don't offer their musicians enough challenging repertoire find it difficult to recruit and retain talent. "I think most of us studied music because we wanted to play the great composers, not the theme to E.T.," he says.
Orchestras may say that they're just giving the audience what it wants, but are they? The Soundings Report found that many orchestras base programming choices on perceptions rather than hard data, and draws attention to the serious lack of market and audience research.
The British Association of Orchestras' Jones says that in the U.K., dramatic changes in demographics through immigration have forced orchestras out of such complacency. "If you don't have an audience, you die. It's that simple. In Britain, cities have changed so radically that we have no choice but to find out more about our public and make ourselves relevant to them. If you haven't bothered to connect with your public at a higher level, they're not going to care if you go under. If you want to be rescued, you've got to be loved."
Ferguson agrees. "Threaten to close a school or a hospital, and the community is outraged," he says. "Arts organizations have to position themselves so that their disappearance is just as unthinkable."
Of course, most people involved with orchestras are quick to point out that increased funding would help them attain that prestige within the community, along with many other honourable goals. But for the many orchestras posting deficits, that funding is too often out of reach. The private sector doesn't like to give money or even be associated with organizations that have a poor fiscal record. This illustrates the need not just for more money, but also for different money. The Canadian Centre for Philanthropy recently commissioned a survey of how funding cuts have affected the non-profit sector. Among 200 non-profit and volunteer organizations consulted across Canada, two-thirds said they want more stable, long-term funding to plan and pay for core operating expenses. They also want the freedom to direct that money to the services and programs that need it most, such as offering their players or administrative staff more competitive salaries. Under current funding regimes, governments at all levels are extremely reluctant to fund operations, and nearly all monies are program- or project-based. In addition, corporate and individual donors rarely like to see their money going towards what they perceive as "banal" administrative costs.
Both the report and the conference discussed a slew of other issues that have contributed to the current situation. These include leadership vacuums at the artistic director or general manager level; "fly-in, fly-out" conductors; poor communication between stakeholders; and, that perennial scapegoat, the lack of music education in the schools.
And the solutions? Better-trained and better-chosen boards. Involving all stakeholders in decision-making. A clearer sense of identity and direction. More audience research. More community outreach. More tax incentives for corporate donors. Better, more flexible funding.
Ironically, it is the orchestras in smaller communities--organizations that in many cases are in more robust fiscal health than their big-city counterparts--that seem the most eager to apply these new approaches.
"I think the small orchestras are the ones that are going to find the solutions to this crisis," says Jeff Looysen, a violinist with the Regina Symphony. "We have the advantage. We can change and adapt more easily. I think we also have a more intimate relationship with our audience."
Looysen echoes Robert Ferguson when he says that Regina cares about its orchestra and is proud of the talent nurtured there. "If we were to shut down, it wouldn't just hurt the city. A lot of musicians have started their careers at Regina and at other small orchestras. If we go, it will be like taking the nucleus out of an atom."
---
Version française...