Marie-Nicole Lemieux: the compelling voice next door

by Wah Keung Chan / July 1, 2001

---
I t is not difficult to root for contralto Marie-Nicole Lemieux. In person, Lemieux exudes glee. If singing had not called on her, with her charming laugh and smile, she would have made an ideal radio host or childcare worker, a position she once held. But singing did call. On stage, Lemieux combines an innate sense of musical line and stage presence together with clarity and beauty of tone.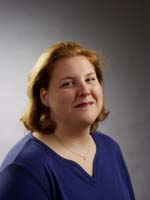 May 2000 will go down as the turning point in Marie-Nicole Lemieux's life. As reported in La Scena Musicale (June 2000), in the span of three weeks, Lemieux won both the Jeunesse Musicale du Canada's Joseph Rouleau Competition in Montreal and the Queen Elizabeth International Music Competition in Brussels. When the QE Jury announced the winner, Lemieux almost went into shock. After a whirlwind year including the release of her first recital CD and a tour of 30 recitals, Lemieux is ready to spend her first full summer performing in the festival circuit in Canada.
The last year has been a learning experience for Lemieux. "I learned that I was more solid than I thought and that I had a good technique. I have really had to discipline myself. You know, I have a tendency to lose my voice when I talk too much," said the 26-year-old Marie-Nicole Lemieux when asked how her life had changed. Discipline now means getting rid of everything that might tire her voice: using a laptop rather than a cell phone to communicate with friends, going to bed very early before a concert, sleeping for at least 8 or 9 hours, and marking (singing at half voice) during rehearsals on the same day as the concert—and thinking about proper speaking technique. Lemieux also takes calcium everyday on the advice of a throat doctor in Brussels. "Calcium is natural, it relaxes and gives strength to the throat," she adds.
"The most difficult part for me is the travelling, handling the bags and being away from family," said Lemieux. "On airplanes, I have to rest, keep quiet and drink plenty of water and no alcohol. I worry about the unclean air and the changes in cabin pressure."
To stay fit, Lemieux enjoys swimming and tries to do it twice a week. "Forty laps each time," she tells us. "But I can't swim the day before and the day of a recital because chlorine hurts the vocal chords—kind advice from a friend."
"Respecting and profiting from the experiences of others" is a motto that has served Lemieux well. When she began voice lessons with Rosaire Simard seven years ago at the Conservatoire de musique in Chicoutimi, she also learned yoga. "Rosaire teaches the yoga technique of relaxation and concentration, where to place the energy and how to breathe well. I practice yoga the night before a recital and after a performance to re-energize and re-establish my concentration. It gives me extra strength, and it is a way to control my nervousness. The mantras help me to be conscious of my body and lead the mind in the right direction."
Four years ago, Lemieux continued her musical studies at the Conservatoire de musique in Montreal under the guidance of noted teacher Marie Daveluy. "My voice, timbre, and musicality were already there. Madame Daveluy freed my voice and balanced the timbre throughout my range, and most importantly, she taught me to respect the text and understand what I'm singing." After one year, Daveluy suggested to Lemieux that she might be a contralto. "I have a very wide range, but my voice is more comfortable in the lower register. We work on my seeing myself as a cello.; it helps me enormously."
Not winning has also had a major impact on Lemieux. At the 1999 CBC Competition for Young Performers, Lemieux did not even make the final round. "I'm glad it happened. I was in top form, but I was disappointed because I felt that I hadn't given enough. And I said to myself, 'Never, never again will anyone ever tell me I hadn't given my all.' So now every time I sing, I think that it is for the last—and the first time."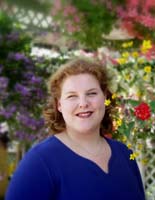 Offers have poured in since the big win at the Queen Elisabeth. After auditioning several prospects, Lemieux signed up with the Paris agency OIA, headed by Jean-Marie Poilvé, for concerts and opera. "It's important to work with someone I respect and someone who respects me and my decisions," said Lemieux, and she adds. "I don't like to get involved in business arrangements." Poilvé negotiated Lemieux's Operatic debut in the role of Cornelia in Handel's Giulio Cesare at the Canadian Opera Company in April 2002, without her having an audition. "I'm really looking forward to working with the great cast, which includes Daniel Taylor, Ewa Podles, Isabel Bayrakdarian and Brian Azawa," said Lemieux.
It's important to have good guidance, especially in repertoire, and Lemieux has a trio, including Daveluy, whom she can call on anytime. "It's important to get advice and to listen to it," she said. "It's my dream to sing Mahler's Das Lied von der Erde, Gluck's Orfeo (Vienna Version 1762) and Saint-Saëns's Samson et Dalilah, when I'm ready. You know. I am an outgoing person, but I really enjoy singing sad songs."
Her favourite contraltos and mezzos are Maureen Forrester (much comparison between them has already been made), Christa Ludwig, Helen Watts, and Jard van Ness. Among the singers today, she is excited by Michael Schade, Ben Heppner, Manon Feubel, Daniel Taylor, Suzie Leblanc, and Karina Gauvin. Listening to Lemieux roll off the names of her favourite singers of the past (Verreau, Jobin, Forrester, Simoneau, Callas, Tebaldi, Leontyne Price, Te Kanawa, Bidu Sayao), you know that her hours in the music library have paid off.
Her biggest challenge now is to stay in good physical and vocal health, and honour all her contracts. "The voice is a muscle. If I use it too much it will become like old leather," said Lemieux. "I want my career to last as long as possible because singing gives me great pleasure."
Marie-Nicole Lemieux starts her summer with the MSO in Mahler's Ruckert Lieder on June 28, in the "Mozart Plus" series. She will be in recital June 30 at the International de l'Art vocal in Trois-Rivières. July 7, she will sing Berlioz's Les Nuits d'été with the Orchestre de la Francophonie canadienne in Quebec City. The following day, July 8, she can be heard with organist Louis Allard at the Église Très-St-Nom-de-Jésus. On July 14, she will join harpsichordist Luc Beauséjour at the new festival Oka Patrimoine en musique. July 25, she will perform with pianist Michael McMahon at the New Stratford Summer Music Festival. August 2, she sings melodies at the Festival de musique de chambre à Ste-Pétronille. August 4, she will help raise funds for the Fondation JMC in Dunham. See our calendar for details. Marie-Nicole Lemieux will also sing at La Scena Musicale's 5th anniversary Gala concert on September 12.
---
Version française...
---