Les Notes

June 1, 2000

---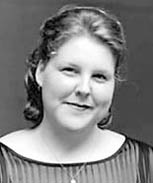 Marie-Nicole Lemieux Wins in May
Stop the Press: On May 26, Canadian mezzo-soprano Marie-Nicole Lemieux won the grand prize at the 2000 Queen Elisabeth Music Competition in Belgium. The prize of 500 000 BF includes concerts and recording on a CD. Lemieux also walked off with the lieder prize. In this grueling 3-round competition lasting three weeks, each singer presents a complete program of lieder, oratorio and opera. Of the twelve finalists, three were Canadians: Lemieux, bass Robert Pomakov and soprano Karen Wierzba. Lemieux prepared for the competition by being the clear winner of the Jeunesses Musicales du Canada's Joseph Rouleau Competition on May 2, where she demonstrated both evenness of tone and incredible musical sensitivity.
- WKChan

· Canadian soprano Gillian Keith is the first prize winner of this year's Kathleen Ferrier Awards. Previous winners include Bryn Terfel and Amanda Roocroft. Keith completed a Piano Performance degree at McGill about 5 years ago before taking up singing. She graduated from the Royal Academy of Music, studying with Ian Partridge.
- Wah Keung Chan

· James Mark, clarinette solo depuis plusieurs années de l'Orchestre de l'Île-du-Prince-Édouard, montera à son tour sur le podium. À l'automne, il prendra la relève de Carolyn Davies en tant que chef d'orchestre de cette formation.
- Lucie Renaud

· Le jeune violoncelliste de 26 ans, Yegor Dyachkov, vient de se mériter le prix « Young Canadian Music Award ». Cette bourse de 15 000 $ est accordée chaque année à un jeune interprète prometteur en musique classique.
- Lucie Renaud

· Orchestres Canada
Orchestres 2000 sur la scène mondiale, tel était le thème de la conférence organisée par Orchestres Canada qui s'est tenue du 14 au 16 mai au Holiday Inn Midtown à Montréal. La conférence a permis aux différents intervenants du milieu musical de faire le point sur leurs organisations respectives, d'échanger des idées, d'agrandir leur réseau de contact et d'envisager des mesures pour assurer un avenir prospère aux orchestres d'ici et d'ailleurs.
Lors de la conférence, Orchestres Canada a rendu hommage à trois particuliers et à une organisation qui se sont distingués par leur contribution à la vie orchestrale au Canada. Les lauréats sont :
­ Le Conseil des Arts du Canada, pour son rôle dans le soutien des orchestres, des artistes et des compositeurs canadiens et pour son engagement au développement de jeunes auditoires;
­ Charles Dutoit, directeur musical de l'Orchestre symphonique de Montréal, pour le dynamisme de son leadership à la tête de l'OSM, apportant à celui-ci et au Canada une renommée mondiale;
­ Ottie Lockey, directrice administrative sortante de Tafelmusik Baroque Orchestra, pour ses qualités exceptionnelles d'administratrice et pour la rigueur des normes de qualité qu'elle a instaurées pour Tafelmusik et pour le secteur orchestral;
­ Nicholas Goldschmidt, directeur artistique de MusicCanadaMusique 2000, pour son projet de célébration du nouveau millénaire, lequel a mené à la commande de 60 uvres inédites auprès de compositeurs, d'orchestres et de churs canadiens.

· Jean-Pierre Rampal
Jean-Pierre Rampal, « l'homme à la flûte d'or », est décédé le 20 mai à Paris à l'âge de 78 ans. Il participa, dès la fin des années 1950, à la renaissance du répertoire baroque mais ses intérêts témoignaient d'une ouverture d'esprit exceptionnelle. Dans son imposante discographie, les grands classiques côtoient les pièces contemporaines créées spécialement pour lui , de Ibert à Penderecki, sans oublier Poulenc, Tomasi et Jolivet.
Pédagogue recherché, il enseigna de 1969 à 1980 au Conservatoire de Paris et à l'Académie Internationale de Nice à des flûtistes qui venaient du monde entier pour étudier avec le maître.

· New Foundation
Last month Pinchas Zukerman, Music Director of the National Centre Orchestra, annouced the creation of the Zukerman Musical Instruments Foundation to assist in the acquisition of first-rate instruments for use by players in the NAC Orchestra. In honour of the Orchestra's 30th birthday, the National Arts Centre Orchestra Association presented the first cheque to the Foundation of $15,000. The first purchase of the Foundation will be an exceptional Joseph & Antonius Gagliano violin made in 1785.
In addition to financial contributions, the Foundation will accept donations in-kind of musical instruments. The first gift of this sort was made by the Honourable Mitchell Sharp who presented to the Foundation an excellent cello bow, which had belonged to his first wife, a fine cellist.
- Marielle Leroux

· ClassicalMusicNews.org
Every day, news and articles on classical music are published world-wide on the internet. Finding that particular interview of Renee Fleming is not always easy. A new feature at La Scena Musicale Online (scena.org), called ClassicalMusicNews.org links classical music articles; the info is completely searchable. This feature was cited by Le Monde for including scena.org in their recent Best of the Net special issue. Seven sites in classical music were chosen: users.club.co.za/dlever, php.indiana.edu/ ~lneff/librettim.html, www.chavanne.com/ index.html, www.scena.org, www.operastuff. com/sheet.html, mediatheque.ircam.fr/index-e. html, www.operabase.com. The editors praised operabase.com, and of the remaining six, scena.org was the only one to receive 4 stars. To volunteer, email: info@scena.org.
---
Version française...
---