Pre-20th Century Piano Compositions

by Stéphane Villemin / February 1, 2000

---
Pianists can boast of having the largest repertoire of all instrumental music. Composers fell in love with the pianoforte (invented in the early 1700s), and before long it became common practice, if not a necessity, to write for the new keyboard instrument. From the time of Bach's sons until Brahms, not a single great master failed to respond to the lure of the piano, not to mention hosts of obscure composers in need of money. Pianists were eager for new compositions and quick to seize on existing keyboard music written for harpsichord, virginals, and clavichord. In our own day, however, the baroque revival of the 1980s has forced pianists to share the honours of composers like Rameau, Couperin and Scarlatti, who have been reclaimed by devotees of period instruments.
It was in 1762 that Carl Philipp Emanuel Bach demonstrated his preference for the pianoforte, and his sonatas and rondos written after this date can be considered as the first compositions written expressly for the piano. His brother Johann Christian Bach also composed sonatas and by 1768 was playing them in public on a pianoforte. These early piano works by the younger Bachs are both expressive and dramatic. Generally, they are in three movements – presto, lento, presto – and often foreshadow the spirit of Mozart and Haydn. While they still feature ornamentation typical of the harpsichord, they take liberties with melody, imitating song more than is done in music for earlier keyboard instruments, and featuring the piano and forte dynamics from which the piano takes its full name.
Papa Haydn
With over sixty keyboard sonatas to his credit, Joseph Haydn (1732-1809) is the unchallenged master of a form that seems to have been invented for the piano. After writing eighteen harpsichord sonatas, Haydn gave in to the new fashion for the pianoforte – no doubt influenced by the pre-Romantic fondness for Sturm und Drang, which called for the subjective expression of feeling. In addition to these dramatic pieces, he wrote more cheerful sonatas, filled with humour and life. Among his isolated pieces, his Andante and Variations in F Minor constitute a real jewel of piano composition, not to be overlooked. This work was composed in 1793 and represents the quintessence of Haydn's art, alternating between a melancholy seriousness and an easy, almost offhand good humour.
Mozart was in his late teens before he composed his first sonatas for solo piano in 1774. Before that he had written a few variations – or rather, brilliant improvisations. His London notebooks allow us to appreciate musical ideas that he was able to develop in solo keyboard performances at the age of eight. His first sonatas already bear the mark of the master. Mozart is most probably the first composer to have had other instruments in mind while writing sonatas for piano, and behind the melody of an andante movement one can hear an aria from Mithridate or Lucio Silla. The harmonic texture of these works is also echoed in his chamber music, and there is even an occasional reference to the original orchestration of his Salzburg symphonies K. 184 and K. 199. Actually, Mozart did not add much to the sonata form, but in terms of style he has no equal for clarity and economy of means. In his A minor and C minor sonatas, and the C minor and D minor Fantaisies, Mozart seems to be passing on the torch to the coming pre-Romantic era.
It was to Haydn, however, that Beethoven dedicated his first sonatas. The Master of Bonn carried the sonata form to its height in a series of 32 works that were models of the genre. This monumental achievement in piano composition reveals the composer's personality, his moods and convictions. Each sonata also reflects the development of the piano itself as a result of improvements typical of the period. Beethoven's Hammerklavier was a celebration of this monarch among instruments, taking advantage of all the possibilities provided by the piano's range of pitch (tessitura), pedals, and tonal shading in a work whose technical demands were without precedent.
19th Century Individualism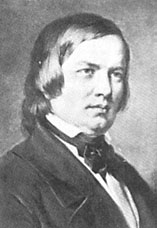 The 19th century cult of individualism fragmented ideas without really reorganizing them. Schubert, born in 1797, was manifestly a man of the 19th century. He excelled in short works such as Moments musicaux, Impromptus, and various waltzes. Schubert's genius lay in his intimate approach to melody. The spirit of the lied hovered over his music. Schumann continued to mine this musical vein, giving free rein to his penchant for enthralling tales. Scores such as Kreisleriana, Fantasiestücke and Carnaval were embellished with allusions to German literature or to the madness that was slowly clouding his existence. Schumann's music cannot be separated from the major events of his life. However, it was the music of Brahms, Robert and Clara Schumann's friend that embodied the twilight of German Romanticism. Brahms, a master of the symphony, was not particularly fond of solo piano works. As a matter of fact, one can see two composers in his piano works – the Brahms of Variations on a theme by Paganini, Opus 35, and the Brahms of Intermezzi, Opus 117. The first is an extrovert, demonstrative and incisive; the second is a disconcerting introvert who writes with great economy – evidence of a maturity developed in the thirty years separating the two works and in the composer's long journey through the vicissitudes of life.
19th Century Superstars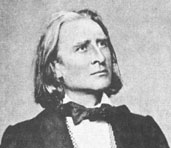 In addition to monumental figures such as Beethoven and Brahms, the 19th century saw the rise of virtuoso piano superstars such as Liszt and Chopin. The superstar phenomenon was already prevalent among opera singers (La Pasta triumphing in Anna Bolena in 1830) and violinists (Nicolo Paganini being the prime example). This aspect of heroic Romanticism was the death knell of the sonata form, which was too classical and rigid for the taste at that time and offered no attractions for composers concerned with brio and freedom. Kalkbrenner, Herz, Thalberg, Alkan, and Weber broke the classical mould in favour of melodic lyricism and flamboyant pyrotechnics that were not always in the best interests of the music. Only Liszt, the musical magician, was successful in reconciling these apparent contradictions. His works were often very much like his personality – chiaroscuro, light and dark. The luminous parts pushed piano technique to heights never before attained, while the dark sections were an invitation to poetic feeling and meditation. In program music such as Les années de pélérinage, the Transcendental Études, and Harmonies poétiques et religieuses, cultural references occur frequently and relate to something very different from mere speed.
If one were forced to choose only one name from all 19th century piano composers, it would be Chopin, because he embodies the optimum balance between virtuosity, poetry, and spirituality. His sense of proportion enabled him to recreate classical forms in the Romantic spirit. He is the fusion of Haydn and Schumann, of acquired skill and innate genius, of the meisterlich and the kindlich. His ballades are controlled improvisations, while his études are a collection of poetry. Musical patriotism was never expressed as subtly as in his polonaises and mazurkas. The preludes and scherzos are models of lyricism and sensuality that remain within the bounds of good taste. Moreover, Chopin succeeded in reviving the sonata form, despite the rough treatment it had received at the hands of Beethoven's successors. He demonstrated that it was still possible to develop the form and imbue it with the spirit of his time.
[Translated by Jane Brierley]
---
Version française...
---