Music meets Dance

by Alain Bénard / June 1, 1999

---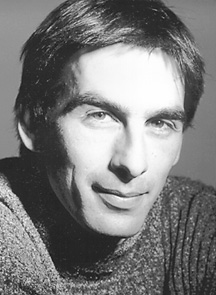 The fourth Montreal chamber concert festival, held atop Mount Royal, takes place this month. This year, festival director and cellist Denis Brott is focusing on a vocal and instrumental repertoire that, these days, is becoming more associated with dance. Some fifty musicians and dancers are taking part in the event. Dancer-choreographers Margie Gillis and Sylvain Lafortune talked to us about their participation in the festival and their relationship with music.
Live performance
Dancers and musicians don't perform together live nearly as much as they used to. Margie Gillis, who has been dancing for twenty-five years, says she rarely has the good fortune to work with live musicians — and yet their presence changes and enhances the dancer's performance, stimulating creativity in mind and body.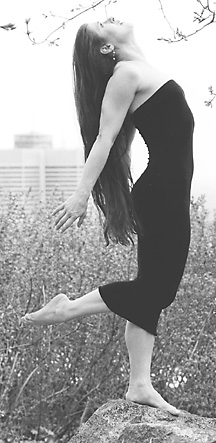 "Of course, sometimes it's more difficult from the technical standpoint. You've got to get used to working together. Each night is different; there are subtle changes that provide an element of improvisation. Working with live musicians is fantastic."
Gillis sees her choreography of Gershwin's "Lullaby," which is being presented at the festival, as a chance to establish a real exchange with the members of the string quartet performing with her.
"I've tried to get a dialogue going with the music. I work with the musicians in choosing what's important, from their point of view and mine. If there's a sensitive, sad part, they may decide to keep it that way, or change it to something more joyful."
Dancers and choreographers use taped music to plan and rehearse, and it's easy to imagine that adjustments are necessary once live musicians are present.
"You have to get used to the timing of the recorded music to begin with," explains Sylvain Lafortune, whose "Après souper" will be presented at the festival to Schubert's Sonata in B flat major, D. 28, for piano, violin, and cello. "Then you have to make the live musicians keep the same tempo. However much you rehearse, though, there's always something unexpected, an element of improvisation. I think the fact of having musicians onstage makes dancers listen to the music much more carefully. I think your level of interpretation changes — you focus far more sharply on the present moment. It would be ideal if dancers could work with live music more often. They'd develop a symbiotic relationship with the musicians. Dance always relies on music, and the two are complementary, but the whole is greater than the sum of the parts."
Echoes from the past
Although Denis Brott suggested which works could be choreographed for the festival, the dancers have provided their own interpretations.
Margie Gillis was inspired by a symbol of a past era — her brother's dinner jacket — when choreographing Gershwin's music. She sees herself as sketching a rebel of the industrial era, the archetype of such personalities as Charlie Chaplin, Paul Taylor, or James Dean, placed in conjunction so as to emphasize the difficulty of defining the male identity in today's culture.
"They want to be rebels, but don't know how. We have to redefine male identity. I'm not making this choice for them. What I do is find what I like most about the men I know, what is most noble, most engaging about them. It's a homage," says Gillis.
Changing step
Lafortune still considers himself a beginner when it comes to choreography, although he has worked with Les Grands Ballets Canadiens and the O Vertigo dance group. While he normally choreographs minimalist music, that of Michael Nyman among others, he has had no problem finding inspiration in Schubert.
"I certainly haven't tried to represent the music literally," he says. "Because of its rapid flow and frequent key changes, no section lasts long enough to develop an idea. I found it disconcerting at times, but in the end I was pleasantly surprised at how it adapted to what I had in mind."
A particular feature of modern dance is that each dancer and choreographer has his own dance language, and this influences how he relates to different music.
"I recently realized that after choreographing a certain piece of music, you could alter the music but keep the same choreography, or vice-versa, and it would work, although the results would be different in each case. It takes some time to adjust, but all at once the music and the dancing begin to relate to one another."
"It's as though you stirred up water in a muddy pond," says Lafortune. "The silt always falls to the bottom eventually. In the same way, the dancer's movements will finally connect with whatever music is being played. It's fun to see how the symbiosis occurs."
Internalizing movement
Gillis considers it fundamental to internalize movement. This is done by observing and listening to everything around you, she feels, and is connected to society in some way. Art may be an intangible, spiritual thing, but any worthwhile idea has to take on some kind of form connected with nature and life. For Gillis, the inner landscape implies a sensitive awareness of others, and the actions of those around her sometimes suggest a movement that can be developed choreographically. She's very sensitive to how people move, loves the sound of voice, and is a classical music fan.
"Everything I listen to stimulates a physical reaction in me. Thinking, feeling, listening, emotions — everything turns into electricity, passes through my nervous system, reaches my muscles, stimulates them, and there you have a dance!" she explains. It sounds disconcertingly simple.
Apart from her Gershwin choreography, Gillis is currently working on several projects that combine movement with sounds from nature. The lap of waves on the shore or the call of the loon will no doubt inspire her, once again, to discover her inner music.
---
Version française...