New York Opera Season

by Philip Anson / May 1, 1999

---
The Metropolitan Opera ended its 1998-1999 season with a flurry of splendid productions. Carlisle Floyd's Southern Gothic opera Susannah (seen April 9) received a marvelous mounting, with exquisite pastel lighting by Duane Schuler and crisply realistic sets by Michael Yeargen. The plot adapts the Biblical parable of Susanna and the Elders to Deliverance country, U.S.A. Musically, Floyd's opera is a feeble creation, with Broadway-style music underlining an utterly predictable plot (think "Beverly Hillbillies, the Musical"). Luxury casting included America's soprano sweetheart Renee Fleming in the title role. Fleming's aristocratic beauty had been toned down so she was visually credible as poor white trash. Her two big arias were lovely, but there were irritating moments of scoopy, whimpering vocal production. Tenor Jerry Hadley sang with more passion than subtlety, overdoing his southern accent as Susannah's brother Sam. The great basso cantante Samuel Ramey made the most of the dreary two-dimensional Reverend Olin Blitch. The real problem with this opera is that its pat moralistic obsession with sin and guilt is largely irrelevant in our secular society.
The great German soprano Hildegard Behrens is over 60 but looked totally rejuvenated as Marie in Alban Berg's chilling existential masterpiece Wozzeck (seen April 17). Luckily the half-spoken, half-sung role lent itself to Behrens's fragmentary vocal resources, and she acted up a storm. Her Wozzeck, Franz Grundheber, was vocally strong but sleepwalked through the part, seemingly unaware of the madness that gripped him. Franz Hawlata's Doctor was richly sung and intensely acted. The stark, intimidating expressionist sets were right out of The Cabinet of Dr. Caligari, perfectly framing an intense evening of music theatre.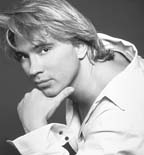 A 24-karat gold cast and drop-dead gorgeous production made Tchaikovsky's Queen of Spades (seen April 10) the season's most memorable event. Mark Thompson filled poetic sets with a plethora of beautiful costumes that threatened to upstage the singers. But with Placido Domingo singing his first Ghermann in Russian, there was little risk. This is the amazing Domingo's millionth role, yet he sounded better than men half his age. He gave depth to Ghermann, evoking sympathy for a character who is basically a cad. Soprano Galina Gorchakova as Lisa sounded recovered from her recent vocal problems. Mezzo Olga Borodina was ravishing as Pauline (Daphnis). Unfortunately, Elisabeth Soderstrom seemed too young and strong to convey the menace of the old Countess. Russian baritone Dmitri Hvorostovsky as Prince Yeletsky delivered a moment of perfection with his one big aria. The solid, controlled nobility of Hvorostovsky's rich tone cast a spell over the 4000 audience members. No one today sings the Russian repertoire better than Hvorostovsky, and his recital in Montreal's acoustically superb Monument National should be a divine treat. [Ed Note: For an interview with Hvorostovsky, see the June 97 issue of La Scena Musicale, http://www.scena.org/lsm/sm3-8/sm3-8Hvorostovsky.html ]
The Metropolitan Opera national Council Grand Finals Concert (April 11) showcased eleven fine young singers. Only five were chosen as winners, but the choice wasn't difficult. Mezzo Kirsten Chavez had glamorous presence and opulant tone, especially in a spellbinding "Wie du warst!" from Der Rosenkavalier. Mezzo Jossie Perez was also strong in contrasting arias by Gounod and Purcell. But it was another mezzo, 29-year-old Stacey Rishol, who drove the crowd wild with two incredible Mozart and Strauss arias. What pure power, sympathetic timbre and perfect control! Ms. Rishol is already a star, and if she can keep singing this well, her career is assured. The Wagnerian soprano Barbara Quintiliani delivered heroic performances of "Leise, leise" from Weber's Der Freischutz, and "Tu che di gel" from Turandot. Judges were presumably betting on the size of the voice rather than its technical security, which was doubtful. Soprano Kelly Kaduce was excellent, while soprano Meagan Miller was merely adequate in Mozart and Floyd arias. The only Canadian was the excellent countertenor David Dong Quy Lee, who gave intense, passionate readings of Handel and Gluck arias.
The New York City Opera presented a brilliant production of Richard Strauss's conversation piece Intermezzo, led by the talented singer/actress Lauren Flanagan. Sets by Andrew Jackness and direction by Leon Major were perfectly matched to produce a witty, continuously entertaining show.
Elsewhere in New York, The Manhattan School of Music presented an amusing production of Rossini's French opera Le Comte Ory, featuring excellent soprano Kyung Sun Choi and promising lyric tenor Aaron Binder. The Pop-Up-Book set of a Renaissance castle was superb. Direction by Canadian Michael Patrick Albano was concise, tasteful and amusing. On the recital scene, English tenor Ian Bostridge sang Schubert and Wolf (April 11) as part of the Lincoln Centre Great Performers series. Bostridge's plaintive, churchy timbre wasn't everyone's cup of tea, but he is a polished lieder singer, despite his annoyingly casual stage manner. Baritone Rodney Gilfrey, famous as Stanley in Previn's recent opera A Streetcar Named Desire, gave his New York solo debut (April 16) with a challenging program of French arias and American art songs that revealed a serviceable talent. The George London Foundation presented basso cantante Samuel Ramey and soprano Sondra Radvanovsky in a concert of arias and duets. Ramey's unequalled talents need no elaboration. Miss Radvanovsky is a 1997 London Foundation winner. She has a huge dramatic voice, which though slightly unrefined, is well-suited to the heaviest Puccini, Verdi and Wagner roles.
---
Version française...
---