Rite of Spring: The Third Montreal Chamber Music Festival

by Philip Anson / May 1, 1998

---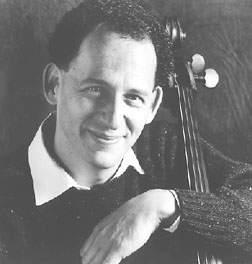 Three years ago the Montreal Chamber Music Festival inaugurated a daring series of concerts in the Chalet at the Mount Royal lookout. The first festival was held in September 1995 to coincide with the autumn colors on Mount Royal, but the second Festival (1997) was moved to late May, to catch the warmer weather and to launch Montreal's summer festival season. Given the Chalet's beautiful site and surprisingly good acoustics, everyone wondered why a Festival hadn't been done sooner. The Chalet had been underused during the Dore administration, but Festival director Dennis Brott convinced Mayor Bourque to offer the Chalet at no cost. From the beginning there were naysayers who predicted that no one would trekk up the mountain at night for chamber music. The Festival countered scepticism with lots of parking and a free shuttle service - and the people came. The 1997 Festival was a critical and artistic success, and since spring of 1997, Dennis Brott has pulled together an outstanding team of sponsors and artists to guarantee a strong third Festival, which opens on May 28 this year.
Dennis Brott never loses sight of the need for a Festival to be, well, festive. "We are offering something people don't get during the regular concert season: a different assembly of musicians, a beautiful location and a friendly approach to music making." Brott rightly points out that the Festival's biggest draw is the magical atmosphere of the Chalet, "a sanctuary from Montreal right in the middle of the city." The musicians who perform are friends and colleagues who are more interested in playing together than making big money. "I have to depend on the kindness of colleagues because we don't really pay a fee, it is more of an honorarium." The ensembles unite old friends and strangers who will, he hopes, become friends, "like a musical match-making service", he jokes. This year's musicians include Kathleen Winkler, Marcus Thompson, Doug McNabney, Jerome Lowenthal, James Vandermark, James Campbell, Marc-André Hamelin,Lydia Artymiw and the Quatuor Arthur Leblanc. Lara and Scott St. John will play together on two Stradivarius violins from the Canada Council instrument bank.
In an effort to break down the barrier betweeen the stage and the audience, Brott has developed interactive programming around the theme "Words and Music". Each of the six concerts will feature a reading or dramatic enactment related to the music on the program. All of the Festival's readings will be translated in both official languages in the programs. Actor Jean Marchand will read from the book of Revelations and Messiaen's text describing the creation of Quatuor Pour La Fin du Temps in a concentration camp, before that quartet is played. Marchand will also read Verlaine's La Bonne Chanson before soprano Karina Gauvin sings Faure's Song cycle of the same name. Before Marc-André Hamelin and Jacques Drouin play Stravinsky's four-hand piano arrangement of Sacre du Printemps, a reader (possibly Pierre Trudeau) will read from the original critical responses to Stravinsky's Sacre. To introduce Janácek's Intimate Letters Quartet, Veronica Tennant and Jean-Louis Roux will read English, French and Czech selections from Janácek's love letters. Members of the National Theatre School will reenact the famous debate over words and music ("Primo le parole, doppo la musica") from Strauss' opera Capriccio, followed by the sextet from that opera. Tchaikovsky's letters from Florence to his Russian patron precede his Souvenirs de Florence. The highlight of the Festival will be certainly Canadian tenor Jon Vickers' narration of Strauss's 55-minute tear jerker Enoch Arden, played by pianist Marc-André Hamelin. Brott tracked Vickers down at his retirement home in Bermuda and sold him the Enoch Arden idea between two golf games. It has been decades since the legendary tenor last appeared publically in Montreal.
Artistically, the Festival has done a terrific job and Brott has worked financial wonders. This year the Festival received enhanced funding from CACUM, the Gazette offered the Festival half-price advertising, and the Montreal Tourist bureau is paying to fly in foreign journalists to cover the festival. Fonorola sponsored a one-year appprencticeship bursary, which was awarded to an outstanding cellist, one of Dennis Brott's graduate students. All of last year's corporate sponsors have returned and many more have joined, including Power Corporation, Hermès, the Bank of Montreal and Alcan, who will sponsor several New Orleans-style brass band walkabout concerts in downtown Montreal. Since Brott wants to keep the festival in the smallish 500-seat Chalet, even sold-out houses will never replace corporate support. The number of chamber music concerts and artists involved remains the same as last year but the budget has ballooned from $200,000 to $300,000 largely due to increased organisational and staff costs, says Brott. And of course Corby Distilleries will supply free sparkling wine after each concert. With this year's Festival practically a guaranteed success, next year's Festival is already in the works. Martin Beaver is invited, and Dennis Brott hopes to introduce Canadian premieres of new chamber works, and perhaps even a commission.
---
Version française...
---