Ji Young Lim, Winner of the Queen Elisabeth Competition

by Camilo Lanfranco / October 1, 2015

---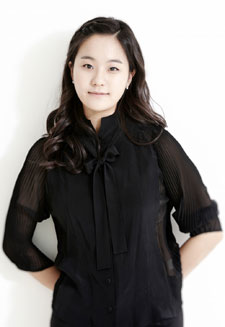 At times darkly playful and at others perfectly delirious, South-Korean violinist Ji Young Lim's presentation at the Queen Elizabeth Competition finals was breathtaking. The composition incorporating post-war anxiety, makes it somewhat irreverent and complements it with an epic touch. Breaking away from Webern's atonal influence of the ephemeral, the piece worked perfectly in front of a contemporary audience and jury. The event took place May 30 at the Centre of Fine Arts, accompanied by the National Orchestra of Belgium conducted by Marin Alsop. What was the chosen œuvre? "...aussi peu que les nuages..." by Swiss composer Michel Jarrel, who was sitting in the audience.
It is such a powerful work of contemporary art that it is hard not to be touched when complex rhythms, atonalities and energetic bursts of virtuosity seem to stem from Young Lim's core. The composition, a place where no musician could feel at rest within the usual harmonic schemes or tonal melodic rules, makes you feel uncomfortable and tense. Each dynamic turn is defying and unexpected. The conductor and the orchestra were not deterred and tactfully followed as Young Lim led the way. The violinist, only 20 years old and trained in Korea, seemed to enter the profound, tormented depth of this contemporary monster and patiently and diligently gutted it from within. An amazing virtuoso with her instrument, Young Lim carefully crafted the subtle sentiments of each note, pulling from the strings a level of musical tonality that went from the raw and harsh sound of a delirious stab to the gentle caress of a mother's lullaby.
Moments into the performance, Young Lim pulled you in with a medium high note with the sweetness of a hook that easily finds a place in your heart. Seconds later, the hook receded and you were all-in for the ride. It was this capacity to balance strong emotions within the tempestuous sea of inconstant rhythms, between the irreverence and despair, without ever falling into a cliché, that enabled Young Lim to carry the orchestra through the storm and into the safety of calm waters: the second piece of her finals was Johannes Brahms's Concerto in D Major.
As Young Lim, with tears and smiles and signs of gratitude, realized she had won the competition, she finally found a way out for her emotions, and her hard work was rewarded. She received €25,000 and a four-year loan of the 1708 "Huggins" Stradivarius.
---
Version française...