Brian Current, Winner of the Azrieli Commissioning Competition

by Caroline Rodgers / October 1, 2015

---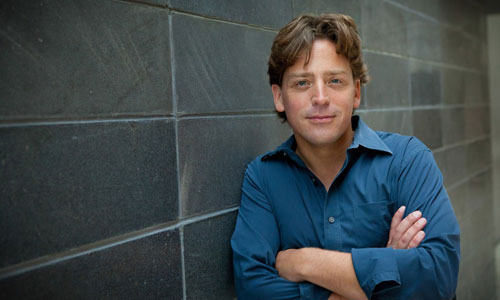 Toronto composer Brian Current is the winner of the first Commissioning Competition for Jewish music established by the Azrieli Foundation. He receives $50,000 to enable him to compose an orchestral work. The Montreal Symphony Orchestra will premiere this work under the baton of Kent Nagano at the Azrieli Music Project gala concert at the Maison symphonique in October 2016.
Originally from Ottawa, Brian earned a degree at McGill and a PhD in composition from the University of California at Berkeley, where he also studied conducting. He is artistic director and conductor of the New Music Ensemble at Toronto's Royal Conservatory. He is also the recipient of a number of prizes and grants, including the Guggenheim Fellowship, the Barlow Prize for Orchestral Music and the international Fedora prize for chamber opera. The principal orchestras of Canada have played Brian's works, and in Montreal, some have been performed by the Nouvel Ensemble Moderne.
His chamber opera Airline Icarus, recorded for Naxos, won the 2015 Juno Award for Classical Composition. The work was performed in Italy, Fort Worth, New York, Vancouver and Toronto.
The idea behind the Azrieli Foundation's commissioning competition as well as its Azrieli Prize in Jewish Music is to create opportunities for the performance of high quality new orchestral music on a Jewish theme or subject. The commissioning competition is open to Canadian composers, while the Azrieli Prize in Jewish Music, also worth $50,000, is international and open to composers of all nationalities, origins and religions.
For this competition, Brian Current submitted a proposal for choir, orchestra and solo tenor, entitled The Seven Heavenly Halls. The work is inspired by Zohar, the foundational book of the Kabbalah. The composition, lasting fifteen to twenty minutes, traces a mystical progression through seven ecstatic states, each described by a musical colour.
"I found the texts very inspiring, and I want to work with specialists to ensure my work treats them appropriately," explains the composer at an award ceremony. "I'm very excited to explore this subject matter, and I think audiences, no matter what their background, will find it as engaging as I do."
What does he think of his work being premiered by the MSO in 2016? "That's one of the wonderful aspects of the prize, because the MSO and Kent Nagano are comfortable with all repertoires, including contemporary music. This encourages me enormously as a composer."
The competition jury was comprised of conductor Boris Brott, composer Aaron Jay Kernis, musicologist Neil Levin, conductor and composer Steven Mercurio, and composer Ana Sokolović.
Translation: Cecilia Grayson
---
Version française...