Philippe Chiu, Winner of the Prix Goyer

by Caroline Rodgers / October 1, 2015

---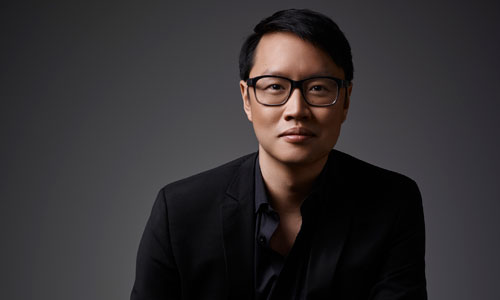 At 31 years old, Philip Chiu has won the new Prix Goyer in the Extreme Emerging Artist category. Named after Jean-Pierre Goyer, the new $125,000 award will allow the pianist, who has mainly dedicated himself to chamber music since the beginning of his career, to work more on solo projects.
A native of Hong Kong, Chiu immigrated to Canada with his family when he was three. Toronto was Chiu's first home before moving to Montreal nine years ago to study piano at the Université de Montréal with Marc Durand. He had already been studying with Durand at the Royal Conservatory of Music's Glenn Gould School.
"I liked Montreal, its cultural surroundings, and its face-paced life," Chiu said. "This is why I decided to stay here."
Since his studies, Chiu has performed a lot of chamber music and accompanied many artists, such as Yolanda Bruno, Kerson Leong, James Ehnes, Andrew Wan, Matt Haimowitz, Jonathan Crow, Régis Pasquier, and Janelle Fung, with whom Chiu created the Fung-Chiu duo. In addition, he has set up a new program dedicated to piano accompaniment at Domaine Forget. He accompanies and teaches at Montreal's McGill University.
"Effective this season, I would like to take more time to plan solo concerts and perform recitals. This is what a generous scholarship will allow me to do," he attested.
The Prix Goyer has four components: a $50,000 cash prize; $50,000 for producing, distributing, and marketing videos through noncerto, an online concert performance site; $13,500 to premiere a work by conductor and composer Matthias Maute; and $11,500 for consulting and business coaching.
A secret jury gives the award. Jurors subtly find out about artists by watching concerts without candidates' knowledge. This method is inspired by the U.S.-based Gilmore Artist Award—an award given to renowned pianists.
"I've come to a point in my career where I'd like to perform more as a soloist," said Chiu. "I'm interested in repertoire that combines various influences with classical music, such as works by George Gershwin and Russian composer Nikolai Kapustin. I also really like works composed by jazz pianists like Japanese composer Hiromi Uehara, and I've drawn up a program featuring Schubert's and Beethoven's works," he added. "The trouble for pianists is that there is a lot of interesting music, but not enough time to prepare everything."
Translation: Dwain Richardson
---
Version française...