Industry News

by Shira Gilbert / June 1, 2015

---
AWARDS AND HONORS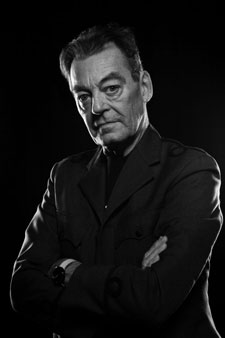 The eleventh laureate of the prestigious Glenn Gould Prize, American composer Philip Glass, was hailed for his "extraordinary impact on the musical, artistic and intellectual life of his times." Chosen from a list of international candidates nominated by the general public, Glass received a cash award of $100,000 – an amount doubled from previous years – and the Glenn Gould Prize statue by Canadian artist Ruth Abernethy. Glass will now choose an outstanding young artist to receive The City of Toronto Glenn Gould Protégé Prize of $15,000, to be announced later this year. The most recent recipients of the prize, which is awarded every two years, are Robert Lepage (2013) and Leonard Cohen (2011).
Five Canadians have been named winners of the Governor General Performing Arts Awards, the country's highest honour for lifetime artistic achievement. They include: Walter Boudreau, C.M., composer, conductor and artistic director; film and stage director Atom Egoyan; actress and director Diana Leblanc; singer-songwriter Sarah McLachlan; and R.H. Thomson, C.M., actor, director, producer and arts advocate. A $25,000 cash prize contributed by the Canada Council for the Arts and a commemorative medallion produced by the Royal Canadian Mint accompanies the award. Jean-Marc Vallée, the Montreal-born director of Wild and Dallas Buyers Club is also being recognized with the 2015 National Arts Centre Award, which also carries a $25,000 cash prize. Philanthropist Michael M. Koerner was named as the recipient of the Ramon John Hnatyshyn Award for Volunteerism. On May 29, the awards were handed out by Governor General David Johnston at Rideau Hall , followed by a gala event at the National Arts Centre on May 30.
The Royal Conservatory of Music in Toronto has named violinist James Ehnes and singer-songwriter Buffy Sainte-Marie Honorary Fellows, the Conservatory's highest designation. The honours were celebrated with a special concert at Koerner Hall in May.
The two 2015 winners of the Canada Council's John Hobday Awards in Arts Management, each receiving a $10,000 award, are Natasha Bood, executive director of Toronto Summer Music and Frank Nickel, senior business manager of Pacific Theatre. The award allows the winners to pursue professional development or mentorship opportunities.
Legendary Canadian soprano Teresa Stratas was among the honorees at the 10th Annual Opera News Awards, alongside Piotr Beczala, Ferruccio Furlanetto, Sondra Radvanovsky, and Samuel Ramey. The artists were feted by four hundred opera aficionados at a gala celebration on April 19 at the Plaza Hotel in New York City. Stratas was hailed as "a singing actress whose uncompromising performances established an indelible standard in all the roles that she inhabited" as well as "an extraordinary woman whose humanitarian work is an expression of her deep compassion."
The Women's Musical Club of Toronto held a special concert and competition final to grant its biannual Career Development Award. The three artists performing were pianist Charles Richard-Hamelin, who took the $20,000 first prize, cellist Stéphane Tétreault, taking the $10,000 second prize, and pianist Pierre-André Doucet, who received third prize and $5,000. Previous winners of the award include violinist James Ehnes, soprano Karina Gauvin, cellist Yegor Dyachkov, and soprano Shannon Mercer.
Conductor Stéphane Laforest has been awarded La Médaille de l'Assemblée nationale du Québec in recognition of his many artistic achievements. Founder and conductor of La Sinfonia de Lanaudière, as well as Artistic Director of the Sherbrooke Symphony, Laforest has previously held positions with the Thunder Bay Symphony, Orchestra London, New Brunswick Symphony, and l'Orchestre Symphonique de Québec.
HONORARY DOCTORATES
Concordia University. Montreal-based violinist Angèle Dubeau is being recognized for "her success in making classical music accessible to a wider audience, as well as for her virtuosity as a player." Dubeau has performed in more than 40 countries and recorded 42 albums, selling more than half a million records.
McGill University. Robert Godin, founder of Baie d'Urfé-based business, Godin Guitars, which sells 200,000 hand-finished instruments each year to clients that include Paul McCartney, Roger Waters, John McLaughlin, and Leonard Cohen.
McGill University. Constance Pathy is the president of Les Grands Ballets Canadiens and a passionate believer in the transformative power of the arts.
Westminister Choir College of Rider University. Conductor Yannick Nézet-Séguin.
MAJOR GIFT
Montrealer Elizabeth Wirth, a business woman and philanthropist, has donated $7.5 million to McGill University's Schulich School of Music. The gift will support new student awards including a $25,000 prize to be awarded annually to an exceptional voice student. Wirth has previously supported the school's opera program with the Wirth Opera Studio, a rehearsal and performance space, and spearheaded a highly successful $1.3 million fundraising campaign to transform the facilities adjacent to the School's Music Multimedia Room for recordings and research into sound. The building, formerly known as the New Music Building, will now be named the Elizabeth Wirth Music Pavilion.
CONDUCTING BUSINESS
Yannick Nézet-Séguin, who has become Canada's most internationally visible and successful conductor, will step down from his post as principal conductor of The Rotterdam Philharmonic in 2018. He retains his position with the Philadelphia Orchestra – currently held through 2020 – and with Montreal's Orchestre Métropolitain. Nézet-Séguin's name was among those cited as possible replacements for Simon Rattle when he retires in 2018 from the helm of the Berlin Philharmonic – the May 11th vote by the musicians was inconclusive and the decision has been delayed to next year.
Gemma New is the new Music Director of The Hamilton Philharmonic Orchestra. The 28-year-old New Zealand native has been hired on a three-year contract. New won the 2014-15 Dudamel Fellowship with the LA Philharmonic and will be conducting eight education outreach concerts in Los Angeles this spring. She is also the Associate Conductor at the New Jersey Symphony Orchestra and founder/director of the Lunar Ensemble, a new music collective based in Baltimore. New is now one of three female music directors of professional orchestras in Canada.
Conductor Nathan Brock is off to Germany in June to join the conducting staff of the Hamburg State Opera. The two-year position includes conducting several opera and ballet productions, as well as assisting Kent Nagano, who is beginning his five-year tenure as the company's general music director.
IN MEMORIAM
Canadian soprano Clarice Carson has died at the age of 86. Before retiring from the concert stage in 1986, Carson performed regularly with Metropolitan Opera, Scottish Opera, Lyric Opera of Chicago, Netherlands Opera, Venice's La Fenice, l'Opéra de Montreal, and the Canadian Opera Company, among many others. She is perhaps best known for her role as Tosca for Radio-Canada television in 1970. Carson was inducted in the Canadian Opera Hall of Fame in 1998. She had recently donated her archive of scores and recordings to the International Resource Centre for Performing Artists reference library, which plans to open in her name in the fall of 2017.
---
Version française...