Measha Brueggergosman: Freedom for Christmas

by Richard Turp / December 1, 2014

---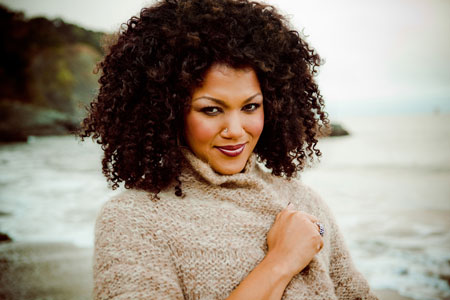 This appears to be a time of great personal rejoicing for Measha Brueggergosman. After open-heart surgery in 2009 and the birth of her son, Shepherd, two years ago, she returned to the madcap world of classical music and opera, including a wonderful Bess in the Opéra de Montréal's production of the Gershwin opera last season. What is certain is that she remains committed to Shepherd and her husband Marküs as they split time between Measha's career and homes in Switzerland and Atlantic Canada. Before she embarked upon a Canada-wide tour that covers twenty cities and seven provinces, Measha Brueggergosman talked to me of her recently released new album entitled simply Christmas on Warner Classics. This new album represents somewhat of a new departure for Brueggergosman.
Rather than associate herself with a symphony orchestra and present a traditionally "classical" Christmas recording, Brueggergosman preferred to focus on several popular Christmas classics (as well as two original songs) and collaborate with two renowned Canadian musicians, Royal Wood and Sarah Harmer, and producers Aaron Davis and Michael Phillip Wojewoda, who has worked with popular bands including Barenaked Ladies and Rheostatics.
Alongside such classic popular North American songs as Little Drummer Boy and The Christmas Song (better known as "Chestnuts Roasting On An Open Fire") and Joni Mitchell's beautiful River, Brueggergosman performs the classical Es Ist Ein' Rose Entsprungen and Adolphe Adam's Minuit, Chrétiens. The whole process associated with the project was significant for Brueggergosman, she explains. "The whole creative environment was extremely uplifting. As a classically trained singer, I am always singing a pre-existing repertoire, in which we invariably know what we are to prepare and record. It is, in a real sense, pre-determined and my role is an interpretative one. I had tremendous leeway and creative freedom here. If I wanted cowbells or a tambourine, I could integrate it. Or if I felt I wanted to record my voice on one track and then add my voice as background vocals layered on another track, I could!"
Another aspect of the process was the time involved. "Usually when you record a classical album, you rarely have a week to do it; here we prepared for months, planned in detail for ten days, and then recorded it over three months, basically between May and July this year, in Madrid and then in Northern Ontario. Can you imagine the luxury of such an expansive process, the privilege and pleasure of working in such a collaborative process?" she asks. And almost as an afterthought, she adds, "The process allowed us, in the words of Michael Phillip Wojewoda, to 'program the Measha organ.'" After a bout of spontaneous laughter she continued: "It allowed me the space, time and focus to maximise my vocal contribution."
The recording's production values also allowed Brueggergosman to never lose sight of her artistic priorities. "As an artist, I have a responsibility to present something that is valid, well-conceived and well-rehearsed, and hopefully a natural fit for me," she says. "But I am also very methodical as to how I should proceed as a singer. The late Gérard Mortier, may he rest in peace, for example, engaged me for the Madrid Opera as Jenny in Weill's Threepenny Opera as well as the three sopranos in Offenbach's Contes d'Hoffmann. I felt that he must be mad, but said yes because I trusted him. In the end, I sang Giulietta and Antonia but he was right to ask me to stretch myself. Well, in a sense this project had similar aims. Producer Aaron Davis and I worked on Christmas primarily because it would allow us to, as he put it, "put new clothes on a pre-existing body." I must admit that I really enjoyed the process of attempting to bring ourselves into those classic tunes, and I found it incredibly liberating."
And how did Brueggergosman feel about tackling modern popular classics such as The Little Drummer Boy, It's the Most Wonderful Time of the Year and Do You Hear What I Hear? "I didn't set out to reinvent the wheel," she answers. "I've always let the music guide me and these are songs I have grown up with. I brought my vocal capacities and capabilities to the process and realised that the overall possibilities are endless. Also, I have been aware of my voice for years. As a child I sang and played the piano and I hope that the vocal experience and knowledge of my vocal personality added to the collaborative process."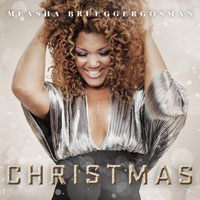 Ultimately, Brueggergosman felt that this new recording was a supremely positive experience: "I am deeply appreciative and grateful to have worked with such fabulous musicians and producers in such a wonderful creative environment. To have had the space and time and to have been fortunate enough to be associated with the right people and such gifted musicians has been the most exciting and inspiring an experience imaginable. I simply hope that people enjoy the resulting album." 
"Christmas" Album Tour: in Prince Edward Island, Nova Scotia, and Newfoundland until December 20 2014. www.measha.com
---
Version française...