Industry news

by Shira Gilbert / October 1, 2014

---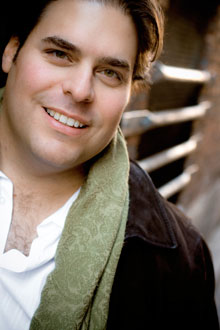 Conductor Jean-Marie Zeitouni, the current artistic director of I Musici de Montréal, has taken on an additional appointment south of the border.  The Conservatoire de musique de Montréal graduate has been named the new artistic director of the Colorado Music Festival & Center for Musical Arts. 
Denis Brott, founder and artistic director of the Montreal Chamber Music Festival – as well as a professor of cello and chamber music at the Conservatory of Music in Montreal for 25 years – has been honoured with the Montreal Centre-Ville Award for his contribution to the vitality of Montreal, in particular its downtown. The Montreal Chamber Music Festival celebrates its 20th anniversary in 2015.
The Montreal International Musical Competition (MIMC) has announced an impressive international line-up of international jury members for its upcoming Voice edition, which will run from May 25 to June 5, 2015. Joining Canadians André Bourbeau (MIMC co-founder and President as well as jury chair), conductor David Agler, and singers Ben Heppner and Joseph Rouleau, are Australian conductor Richard Bonynge, Austrian baritone Wolfgang Holzmair, Swedish mezzo Birgitta Svendén, American opera stars Marilyn Horne and Deborah Voigt, and, hailing from England, opera administrator Brian Dickie. Previous MIMC first prize-winners who have gone on to international careers include Canadians Philippe Sly and Measha Brueggergosman, and American soprano Angela Meade.
Opera Lyra Ottawa experienced some extra drama last month when a controversy erupted over social media posts made by American bass Valerian Ruminski, due to perform in the company's Tosca. The disparaging comments, deemed homophobic and disrespectful, were posted by Ruminski on Facebook during Ottawa's Capital Pride celebrations. General director Jeep Jeffries, who was "disappointed and appalled" by the posts, swiftly replaced the singer. The role of the Sacristan in the production was sung by bass-baritone, Thomas Hammons.
Kingston's Queen's University has a new concert hall, overlooking the shores of Lake Ontario. The Isabel Bader Centre for the Performing Arts, seven years in the planning, was unveiled in late September with a performance by conductor Evan Mitchell and the Kingston Symphony. Other performers gracing the new hall this season include the New Orford String Quartet and the Zukerman Chamber Players. The new Director of the Isabel Bader Centre will be Tricia Baldwin, who is stepping down as managing director of Tafelmusik Baroque Orchestra and Chamber Choir in Toronto, a position she has held since 2000.
Oboe players in Montreal remain on edge following not one but two oboe thefts in the city – in two incidents that took place just three city blocks apart. Katherine Needleman, Principal Oboe of the Baltimore Symphony Orchestra, had her oboe stolen as she and her family checked out of a Montreal hotel. This followed the theft of an oboe, valued at $10,000, owned by New York City musician Ron Cohen Mann, who was in the city for the summer to perform with Orchestre de la Francophonie.
Tuesday, October 21, will mark the Canadian Arts Coalition's fourth annual Arts Day on Parliament Hill. This event brings together artists, board members of arts organizations and arts managers from across the country to meet with Members of Parliament to talk with them about the value that the arts bring to Canadian communities. Find out how to get involved at www.canadianartscoalition.com.
Many of Quebec's most prominent professional musicians have responded with outrage over a proposed plan that would see the closure of  five branches of the Conservatoire de Musique de Québec across the province – in Saguenay, Rimouski, Val-d'Or, Gatineau and Trois-Rivières. The suggested closures would affect over 350 young musicians – in addition to countless future students – as well as 60 teachers who would lose their jobs. The drastic recommendation, taken by the Conservatoire's board of directors in an effort to combat an accumulated deficit of $12 million, was submitted in a report to Quebec's Minister of Culture, Hélène David, on September 30. Those who have spoken out passionately in support of maintaining the conservatories include conductors Alexis Hauser, Jaques Lacombe, and Yannick Nézet-Séguin, and the musicians of the Orchestre symphonique de Montréal, which includes 29 former Conservatoire students.
---
Version française...