Competitions


by Philip Anson & Wah Keung Chan

Summer is a busy time for music competitions, and Montreal is host to several important events. La Scena Musicale asked several former competition winners about the pros and cons of the competition experience:

Pianist Angela Cheng, first prize for piano in the 1988 Montreal International Music Competition in Piano, recalls: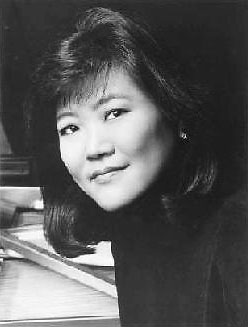 "I was very young when I entered my first competitions, like the Kiwanis and the Canadian Music Competition. Competitions taught me how to prepare and pace myself because I was a bit lazy as a kid. Competitions were good goals for me to work towards: I knew I had to practice harder when something was coming up.
"If you do well, it makes you more confident. You build up experience for the future. Every competition is different. The Montreal International Competition was challenging because it required a lot of repertoire. Competitions are not equally useful for everyone, but it was the only way for me to start my career.
"Any performance, in competition or in concert, is stressful. You just want to play the music the best you can. I felt about the same amount of stress performing in a competition before one person as I did in a concert in front of a thousand people. The only difference may be how you project in a larger room versus a smaller room.
"Competitions are just a way to differentiate yourself from others. Unlike a math test, itís not the absolute truth. If you win, it doesnít mean you are the best of the group. It just means that these judges preferred you over the others. Itís subjective. You must still communicate why the music is important to you, why you are doing it, why you want to share it.
"Iíve been lucky to have been in the right place at the right time. The Montreal victory opened a lot of doors in Canada. The really important thing is being re-engaged: thatís the sign of success.
Canadian soprano Karina Gauvin has carried off prizes from many competitions including first in the 1995 CBC Radio National Competition for Young Performers, the Lieder Prize and Publicís Prize at the 1994 SíHertogenbosh International Vocal Competition, first prize in the 1994 Womenís Musical Club of Toronto and the 1992 Guelph National Vocal Competition:
"The Canadian Music Competition was my first. At the beginning of a career, it is important to get up on stage and perform. Competitions can be incredibly scary, even worse than a concert. Sometimes I am so afraid I ask myself why I am there. It certainly helps to have an audience between you and the judges. The SíHertogenbosh competition was well-attended from the first round and the audience was really warm. So I felt I was singing to the public, not to an empty hall.
"On the bright side, competitions have taught me to handle stage fright. Now when I am worried about a concert, I just remember a really tough competition, and I know that Iíve survived worse. Still, itís rough at first to think that you canít please everybody. Sometimes the decisions donít make much sense. For instance, the year I won second prize at the Montreal Symphony Orchestra competition, they told me I was too young to be given first prize.
"Competitions have helped me learn repertoire quickly, especially contemporary pieces. They also help you be objective, to know whether you are doing well and whether people are enjoying it. You never know if people are going to like you. Itís important to be yourself. I never go into competition thinking Iím sure to win. That would be silly. I just want to project music, to project my idea. Our artistic goal is to touch somebody with the music by conveying the composerís wishes, and hopefully thatís also what the judges want. You may not win, but that doesnít mean you are no good. And if you are prepared for the worst, winning comes as a nice surprise.
Tenor Jianyi Zhang was a third year student at the Shanghai Conservatory when he took first prize at the prestigious 1984 Belvedere Vocal Competition:
"There were a lot of people who felt the pressure to win. I was just one among many students from the Shanghai Conservatory sent by the Chinese government. At the time I didnít know it was a big competition, so I just sang the eight arias in my repertoire and they gave me the first prize. That was a turning point for me because after that I got several offers to sing in opera. Though I had no experience in staged opera, I really wanted to learn."
Canadian baritone Desmond Byrneís career was launched by victories in three international competitions during a twelve month period: third prize (and the prestigious Mozart Prize) at the 1990 Belvedere International Vocal Competition, fourth prize in the 1991 Glory of Mozart Competition and fifth prize in the 1990 Rosa Ponselle Competition:
"Competitions are useful to see how you react to pressure, how you cope. Itís a great place to learn but itís not like a real performance. In a show, the stress is spread out. After the Belvedere, the Glory of Mozart and the Ponselle Competition, my body just shut down due to the pressure.
"I never did the local Canadian competitions. I was a late developer, self critical, and I didnít feel ready to compete until my late twenties. In the Belvedere Competition there were 350 contestants in the first three days. I went into competition just to do the best I could. I didnít really expect to get anywhere. Most competitions are big voice competitions, unless the lyric or coloratura is really exceptionally amazing. I am lucky to have a big voice, so I decided to do the Flying Dutchman monologue to attract attention.
"Competitions are where people hear you and where you hear everyone else. I met my agent and got some engagements because the people who make artistic decisions heard me at a competition."
Pianist Anton Kuerti's career was launched by winning the prestigious Leventritt Award: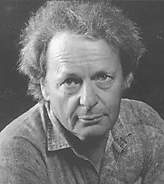 "On rare occasions I have judged competitions, but I have more often refused than accepted. The best one can say about competitions is that they are a necessary evil. Music is an art and different people have different opinions and different criteria. How do you judge what is best? There are so many other factors involved, politics, favouritism, or even sabotage - yes, that has happened when one country felt threatened by another. Nevertheless it is a way for talented young musicians to come to the attention of managers, conductors, agents, and the public, especially if they donít have money or connections. On the whole competitions can be useful.
"I am now on the board of the Young Canadian Musicians awards. Each year we pick someone not by competition, but through the grapevine. We might ask one or two candidates to play, just to make sure they are ready to be helped toward a solo career, but itís definitely not a competition."
Canadian soprano Isabel Bayrakdarian tells us about the Met Audition experience: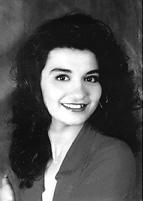 "I really only entered the auditions as an educational experience. It was a great way to learn new repertoire and coach with knowledgeable people like Stuart Hamilton. You have only one or two arias to show what you can do so each of the five you prepare has to be as good as possible. No matter whether you win or lose, it builds character.
"I sang Rossiniís "Bel raggio lusinghier" first, then the jury chose Mozart's "Deh, vieni, non tardar". I ended up singing these same two arias in all three rounds. It was kind of disappointing because I wanted to prove my versatility.
"The Regional win came as a complete surprise. I expected third prize. When the third went, I figured, 'There goes my chance.' I wasnít surprised when I wasnít called for the second prize. But when they announced my name for the first prize, I couldn't believe it.
"I donít consider competition a struggle against the other contestants. The Met finals were closed to the public but they admitted friends and family, which gave us a little audience and I perform best for the public. I wasnít too nervous. The secret is to convert nervous energy into excitement, not fear. Like any emotion, fear is controlled by the brain and the nervous system. Once you know what triggers it, you can take action to avoid it. When the extra adrenaline kicks in during performance, suddenly the artistic expression becomes something divine. That comes with experience and love of theatre. And I love being on stage."
Vervier /Jeunes Ambassadeurs Lyriques
The first-round eliminations for the Twelfth Annual Vervier International Competition and Les Jeunes Ambassadeurs Lyriques (JAL) were held in Toronto June 10 and Montreal June 11. This is the first year that the Belgian Vervier competition held first-round auditions in North America. The Vervier auditions were efficiently combined with JAL runoffs since many competitors had entered both. Seventy-one candidates entered the 2 competitions. The Toronto competition was private but the Montreal audition, held at the Chapelle du Bon-Pasteur, was open to the public. The five jurors included Raymond Rossius (Belgium), Jeannette Aster (Canada), Jean-Louis Grinda (Monaco), Alain Nonat (Canada) and DaniŤle Ory (France), of which 4 were opera company artistic directors.
Candidates submitted a list of five arias. They sang the first and the jury had the option to request a second aria from the remaining four. According to competition organizer and juror Mr. Alain Nonat, several singers (particularly in Toronto) proceeded to the second round without being asked to sing a second aria. "In general, our criterion was simply whether the singer would be hired or receive a second audition at an opera company. We asked for a second aria if we wanted to hear a different aspect of the voice. For the Vervier, we chose only those had a good chance of making the final round in [Belgium], because finalists get their airfare reimbursed.
Candidates retained for the staged and in costume Semi-Finals of the Vervier to be held on September 9 and 10th in Belgium are coloratura soprano Alexandra Lennox, tenor David Pomeroy, bass Randal Jakobsh and soprano Louise Marcotte.
Les Jeunes Ambassdeurs Lyriques chose 20 candidates (10 each from Toronto and Montreal) for the semi-finals on November 30 and December 3rd, 1997. Those from the Toronto round are Paul Grindlay, Maria Soulis, Rayanne Dupuis, Sergei Stilmachenko, marian SjŲlander, David Pomeroy, Olga Primak, Alexandra Lennox, Randal Jakobsh and Nathalie Paulin. From the Montreal round are Nadine Goffoy, Monique Pagť, Ethel Gueret, Measha Gosman, Mireille Dufour, Alain Coulombe, Louise Marcotte, Steven Pitkanen, Raphael Paquette and Joane Bellavance.
---
Version franÁaise...