Radio-Canada Discovery of the Year: Vincent Lauzer

by Marc-Olivier Laramée / October 1, 2013

---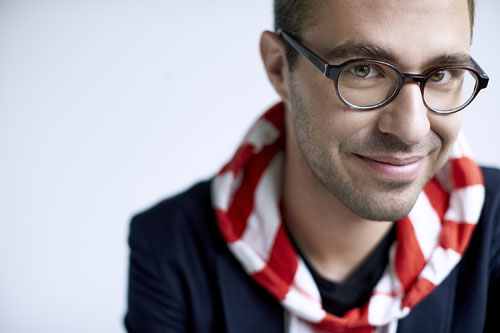 Recorder player Vincent Lauzer already has quite the CV. In May, Radio-Canada named him "Discovery of the Year" in the classical music category. And earlier, he had won first prize at the Canadian Music Competition's 2012 Stepping Stones.
Lauzer began learning music at the age of four. At five, he was already studying the recorder with Sophie Larivière, and he continued through CÉGEP before pursuing a bachelor's and a master's degree at McGill. Lauzer has had to deal with a certain misunderstanding of his instrument: "The challenge is to get people to change their prejudice toward the recorder, and baroque music is the perfect way to get to know the instrument," he says.
One of his favourite recorder players is Maurice Steger, a musician who has "succeeded in doing the work of a soloist, which isn't always easy with this instrument," admits Lauzer. This young Quebecker is often called upon to play baroque music, Telemann being one of his preferred composers. He also enjoys playing chamber music with his ensemble Flûte Alors! As a soloist, contemporary music is opening new doors for him.
He has just released Passaggi, an album featuring early Italian baroque pieces, accompanied by harpsichordist Mark Edwards, with ATMA. His next engagement is a concert with Arion at the Chapelle du Bon-Pasteur in Montreal as well as concerts with his ensemble, Flûte Alors!.
www.vincentlauzer.com; www.flutealors.com
Translation: Rebecca Anne Clark
---
Version française...