Spotlight on Manon

by Joseph So / April 1, 2013

---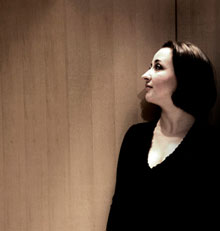 Among the thirty-three operas composed by Jules Massenet (1842-1912), Manon is arguably his most popular and has had a firm hold on the standard repertoire since its premiere in 1884. According to statistics of past and scheduled future performances from Jan. 2011 to Dec. 2015, the total is 86 performances of Manon, making it the 62nd most popular opera in the world. Yes, it's far down the list in popularity when you compare it to La traviata (629) or La bohème (580), but it beats out popular works the likes of La clemenza di Tito (83), La forza del destino (72), and Die Meistersinger (64).   
Based on the 1731 novella L'histoire du chevalier des Grieux et de Manon Lescaut by Abbé Prevost, the story of Manon inspired other composers besides Massenet. There are two ballets, by Jean-Louis Aumer (1830) and Sir Kenneth MacMillan (1974), as well as operas by Auber (1856), Puccini (1893), and Hans Werner Henze (1952), this last with the title of Boulevard Solitude. Even Massenet himself wrote a one-act sequel, Le portrait de Manon in 1894, with des Grieux now as an old man.
The character of Manon is a kindred sister to Salome, Lulu, Carmen, Delilah and Kundry, a long line of women labeled as archetypal femmes fatales, sexually alluring but also dangerous and forbidden, ultimately bringing disaster to anyone involved with them.  Leaving aside for a moment the misogynistic nature of this view, the role of Manon is a great vehicle for a singing actress. The soprano must possess a gorgeous voice with a full palette of tone colours, capable of beautiful mezza voce and lightness of touch in the Gavotte. A caressing, seductive tone is best in the Massenet Manon while a big-voiced spinto would do better in Puccini's Manon Lescaut. Vivid acting is important, as she must tug at our heart strings when she dies. Given the image-conscious era we live in, opera audiences expect a certain physique du role to make Manon believable. By the same token, an ideal des Grieux should possess an elegant, ingratiating lyric tenor, and an ardent quality to his acting.
Famous Manons of the past include Sybil Sanderson, Fanny Heldy, Lucrezia Bori, Bidu Sayao, Victoria de los Angeles, Anna Moffo and Beverly Sills. In our own time, Renée Fleming, Angela Gheorghiu, Anna Netrebko and Natalie Dessay have all had great success in this role. Opera de Montreal has brought together a strong cast, with Quebec soprano Marianne Fiset (Manon) reprising a role she sang last season in Paris.  Portuguese tenor Bruno Ribeiro brings to Des Grieux a warm and plangent tone and handsome stage presence. Fast-rising Canadian baritone Gordon Bintner will be Lescaut.  Veteran bass Alain Coulombe will bring the necessary gravitas to the role of Le Comte Des Grieux.
Discography
Among the many old recordings, a good choice would be Brazilian soprano Bidu Sayao in one of her best roles, drawn from a 1943 Met radio archive conducted by Sir Thomas Beecham, on the Walhall label. Do beware of poor sound, however. Very famous in its day was the 1955 EMI mono recording with Victoria de los Angeles as Manon, with Pierre Monteux conducting the Opera Comique Orchestra, now available as a Naxos Historical release.  Also terrific is the 1970 stereo recording with Julius Rudel conducting Beverly Sills, Nicolai Gedda, Gerard Souzay and Gabriel Bacquier, now on DG. A 1982 version on EMI with Ileana Cotrubas, Alfredo Kraus, Jose van Dam and Canada's Gino Quilico conducted by Michel Plasson is well worth sampling. Among the recent recordings, a good choice is yet another EMI recording with Angela Gheorghiu and Robert Alagna as the lovers, with Antonio Pappano conducting the Orchestra from La Monnaie.
If you want a DVD, there are four versions all of varying degrees of merit. My favourite is the 2007 Berlin performance on DG with Anna Netrebko and Rolando Villazon conducted by Daniel Barenboim. This Manon is made up to look like Marilyn Monroe in Act 3! Netrebko and Villazon practically burn up the stage in a red-hot St. Sulpice Scene. A 2008 performance from Barcelona on Virgin Classics with Villazon and Natalie Dessay is good too, with her as a stunning Manon acting-wise, but unfortunately Villazon sounds tired as it was taped at the start of his vocal crisis. His cracked notes in the original live telecast I saw have been fixed for this DVD release. Fans of Renée Fleming will want her 2001 Paris Opera version with Marcelo Alvarez, conducted by Jesus Lopez-Cobos on the Sony label. Finally, admirers of Edita Gruberova would love the 1983 Wiener Staatsoper performance with her and Francisco Araiza, both in their absolute prime.
---
Massenet's Manon: May 18, 21, 23, and 25 at 7:30. operademontreal.com
---
Version française...