Notes

June 1, 2012

---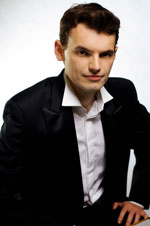 Edmonton has just wrapped up its Shean Piano Competition, awarding the $8,000 top prize to 28 year-old Adam Żukiewicz, originally from Jawor, Poland and currently studying in Toronto. One of six finalists, (the other five hailed from Canada and Australia), Zukiewicz also won the opportunity to perform with the Edmonton Symphony Orchestra at a future date. Founded by long time Edmonton-based musicians Ranald and Vera Shean in 1996, the competition features piano and strings in alternate years.
The Royal Conservatory, honoured for excellence in music education and its contribution to the Canadian music community, has been granted a Royal Patronage from HRH The Prince of Wales. The Royal Conservatory is also working with Prince's Charities Canada to expand Learning through the Arts® (LTTA), The Conservatory's successful arts-based educational intervention program, into the United Kingdom.
Naxos is rolling out an indefinite number of releases in its new Canadian Classics – Classiques Canadiens imprint showcasing music by Canadian composers. Recent releases include Fugitive Colours: Music of Jeffrey Ryan, with performances by the Vancouver Symphony Orchestra conducted by Bramwell Tovey and the Gryphon Trio, and I Saw Eternity, which features eleven Canadian choral composers and features the Elora Festival Singers. Scheduled for a fall release is music by Edmonton-born composer Vivian Fung, with the New York-based Metropolis Ensemble conducted by Andrew Cyr. Meanwhile, Gala Records has just released a four-CD collection entitled Sounds of North: Two Centuries of Canadian Piano Music. The comprehensive collection features pianist Elaine Keillor performing music written between 1807 and 2010, including several works by women composers and by Glenn Gould, many of which are recorded here for the first time. — Shira Gilbert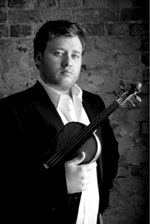 Andrey Baranov Wins Queen Elisabeth Competition
Russian Andrey Baranov has won the 2012 edition of the Queen Elisabeth Competition, this year devoted to violin. He receives a prize of 25,000 euros and the 'Huggins' Stradivarius (1708), on loan for a period of three years by the Nippon Music Foundation. Tatsuki Narita won second prize, while Hyun Su Shin is the third laureate. The fourth laureate is Esther Yoo, fifth laureate Yu-Chien Tseng (who also won both the prizes from the public), and the sixth laureate, Artiom Shishkov. Canadian Timothy Chooi made the final twelve. — Wah Keung Chan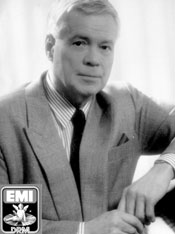 Renowned Baritone Dietrich Fischer-Dieskau Dies
German baritone and conductor Dietrich Fischer-Dieskau, among the top baritones of the 20th century and especially acclaimed for his interpretation of lieder, has died at his home in Bavaria, less than two weeks before his 87th birthday. The versatile singer and extraordinarily prolific recording artist, who emerged as a performer following the Second World War, was a familiar face at opera houses worldwide (Berlin, Vienna, London and New York). Fischer-Dieskau was also an aspiring writer who published a memoir titled Echoes of a Lifetime in 1987. — Lorena Jiménez Alonso
---
Version française...
---