Reviews

September 1, 2011

---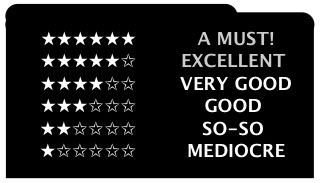 CDs
Bach, Beethoven, Messiaen, Prokofiev
Anyssa Neumann, piano



From the start of the Fourth Partita, Anyssa Neumann demonstrates clear articulation, rhythmic precision and structural awareness, with each phrase naturally following the last. Both subtle and lyrical, the Allemande occasionally lacks the élan that would carry the listener from the first to the last note; also, the final Gigue could have been more playful. Though the programme was designed as a recital, one wonders how suitable it is to place the partita after the Prelude and Fugue No. 9 from the second volume of The Well-Tempered Clavier. The prelude flows beautifully, but the fugue struggles to reach heavenly heights.
It was daring of the 27-year-old pianist to record Beethoven's Opus 110, as it is difficult not to be compared to the various illustrious performances on catalogue. This is perhaps the best proof that the musician isn't mature enough yet to translate the true depth of these pages, whether it is the nostalgic tenderness of the first movement or the mysticism of the third, performed in a manner that is too linear and fragmented.
Concluding the album are the pianist's Colombe by Messiaen and "Romeo and Juliet before Parting" from the Romeo and Juliet suite Op. 75, by Prokofiev. Both are poetic and complex, finally showing what Anyssa Neumann may one day be capable of conveying. Lucie Renaud

Bartók/Strauss/Grieg Violin Sonatas
Vilde Frang, violin; Michail Lifits, piano
EMI Classics 5099994763928 (78 min 6 s)



From her studies at the Yehudi Menuhin School, to recitals at such leading festivals as Verbier, Lockenhaus, and Gstaad, Vilde Frang's background has made all of the important pit stops on the road to success. This disc, her second on EMI, shows that her success is no fluke. Frang's Bartók solo sonata is close in spirit to the sound world of the first generation of violinists that tackled the piece, beginning with Menuhin himself, and Gitlis, to name but two. It has a rough-hewn brilliance that makes you concentrate on the greatness of the music rather than the stunning virtuosity amply on display. Her Grieg is wonderful, full of heart-on-sleeve romanticism and musical risks that always seem to pan out. This approach is also exhibited in Frang's interpretation of the youthful R. Strauss Sonata, her wide vibrato and slightly grainy tone full of variety and colour. With a few more years on the concert stage, Frang is destined to be one of the most important and interesting violinists around. Actually, on the evidence of this disc, she already is. Pemi Paull

Beethoven: Diabelli-Variationen
Paul Lewis, piano
Harmonia Mundi HMC902071 (52 min 46 s)



English pianist Paul Lewis is a great Beethovenian with numerous recordings under his belt, including all of Beethoven's sonatas and concertos for piano. Here, he successfully tackles the "Diabelli" Variations, a forbidding work. The theme is heard continuously throughout the 33 variations—something that may seem natural, but is difficult to achieve. Because Lewis understands the music well, it becomes coherent and playful under his fingers. The German composer's humour holds sway throughout. The waves of virtuosity leave the listener speechless, deepening the work's power. Its only flaws: the coldness of the slow movements and overly lengthy pauses between variations—though the latter may not be the pianist's fault. This recording could serve as a reference for pianists who wish to take on the famous Diabelli, and help music lovers rediscover a work that is performed very well here. Normand Babin

Blow: Venus and Adonis
Amanda Forsythe, soprano (Venus), Tyler Duncan, baritone (Adonis) and Mireille Lebel, mezzo-soprano (Cupid)
Boston Early Music Festival Vocal & Chamber Ensembles/Paul O'Dette and Stephen Stubbs
CPO (65 min 22 s)



John Blow's only opera, or masque, (from 1683) deals with two related traditional themes, the mythological and the metaphorical. The love of Venus and Adonis is presented in parallel with a boar hunt that costs the life of a beautiful mortal, much to the despair of his lover. The libretto, now attributed to Anne Kingsmill, is somewhat conventionally poetic and, to be successful, needs a subtler execution than that provided by the BEMF. Only Amanda Forsythe is convincing in her role; her final lamentations are even reminiscent of Purcell's Dido. In fact, the whole of the short third act rises to a certain level of grandeur. Venus and Adonis, just fifty minutes long, three interesting compositions by Blow, two voice pieces (Welcome, ev'ry Guest for soprano and Chloe found Amyntas lying all in tears for two tenors and baritone) and one instrumental piece (a Ground in G Major for two violins and a particularly captivating continuo) complete the ­programme. Alexandre Lazaridès

Casella: Symphony No. 3 Op. 63/Elegia eroica Op. 29
Orchestra Sinfonica di Roma/Francesco La Vecchia
Naxos 8.572415 (62 min 12 s)



One of the positive aspects of the Naxos record catalogue is also its greatest weakness: the company records and issues every composition simply because it exists and not because it has value. This latest release, for example, in its "20th Century Italian Classics" series includes one very good piece and one absolute stinker.
Alfredo Casella (1883-1947) ruined his reputation by being an early and ardent admirer of Mussolini. His Symphony No. 3 of 1939 was a further embarrassment. It would be hard to imagine a more plodding and academic piece than this one. It sounds like Hindemith without the tunes.
The much earlier Elegia eroica of 1916 is a more interesting piece. Apart from foreshadowing Respighi's Pines of Rome it is also powerful and expressive. The performances are generally good with the difficult horn parts in the Elegia eroica especially well done. These same performers have also recorded three other Casella albums for Naxos, not to mention four volumes devoted to the music of ­Martucci. Paul Robinson

Gabriel Dupont: Les heures dolentes, La maison dans les dunes
Stéphane Lemelin, piano
ATMA classique ACD2 2544 (CD1: 53 min 19 s; CD2: 41 min 18 s)



Pianist Stéphane Lemelin is well known for his work as part of Trio Hochelaga and as a regular participant in numerous summer festivals, where his performances have won much praise. A full-time professor at the University of Ottawa— he is the Director of the School of Music—Lemelin has been awarded numerous prizes, and it is a real pleasure to hear him play these pieces for piano by Gabriel Dupont, a composer from the start of the last century. Dupont studied with Massenet and his music bears a resemblance to that of Ravel and Fauré. The award-winning composer had to put an end to his public career after contracting tuberculosis. It was then, secluded from the rest of the world, that he composed a large part of his piano repertoire. Lemelin, with his sensitive, fluid playing, knows how to render the romanticism and lyricism with which these compositions are imbued. A lovely album for a quiet evening. Francine Bélanger

Ginastera: Cello Concertos
Mark Kosower, cello; Bamberg Symphony
Orchestra/Lothar Zagrosek
Naxos 8.572372 (68 min 58 s)



Ginastera did not write the cello concerto as a duel (or dialogue) between soloist and orchestra, nor as a simple forum for avant-garde exploration. Rather, it was written as long melodic sequences for soloist, coloured (or commentated) by orchestra. Indeed, they are rich in colour. The importance of Latin American influences in this work—limited above all to the last movement of Concerto No. 2, despite their surfacing more subtly a few other times—should not be exaggerated, as was done by the comments in the album's booklet. It must be said that the composer's work with timbre is imaginative. The performers are visibly conscious of this and render the score fairly well—Kosower included—but watch out for the great contrasts in volume, as in the passage between the end of the Second and the start of the First, which can be surprising! René Bricault

Glazunov: Complete Concertos
Russian National Orchestra/José Serebrier
Warner Classics 2564 67946-5 2CDs (113 min 59 s)



Conductor José Serebrier has been recording all the Glazunov symphonies with the Royal Scottish National Orchestra. Now we have a 2-CD set containing the well-known Violin Concerto along with two piano concertos and a handful of shorter pieces for cello, horn, alto saxophone and violin.
The violin concerto gets a fine performance from Rachel Barton Pine, and saxophonist Marc Chisson is outstanding in the E-flat Concerto Op. 109. But it is hard to work up much enthusiasm for the other pieces. The piano concertos pale beside the contemporaneous Rachmaninov piano concertos, and the other short pieces sound mostly stale and workmanlike.
Serebrier himself wrote the notes for this album but they seem to be more about him than the composer or the music. Unless you have the urge to acquire everything Glazunov ever wrote, it is hard to find a reason for recommending these recordings. Too many notes and too little inspiration. Paul Robinson

Janitsch: Sonate da camera, Vol. II
Notturna/Christopher Palameta
ATMA Classique ACD2 2638 (55 min 34 s)



From 1736 right up until his death, Johann Gottlieb Janitsch (1708-1763) remained in the service of Frederick the Great. A number of his quartets, entitled "sonate da camera" at the time (or sometimes "da chiesa"), were not discovered until 1999 in Kiev, as Christopher Palameta reveals in his programme notes. Thus, it is clear why, of the five compositions on the programme, four make their world premiere. These works combine several solo instruments, particularly the oboe and the oboe d'amore—played with authority by maestro Palameta himself—with continuo. Played most often for the composer's small gatherings, it's perhaps the last on the list, a Sonata da chiesa in G minor that stands out the most, due to the reverent feel of the piece. Despite a lovely performance by the Notturna ensemble, Janitsch's gently flowing music does not change our understanding of baroque history. The sound recording, which is fairly intimate, makes no distinction in dynamics between the instruments, but it doesn't drown out the overall coherence of the ensemble either. Alexandre Lazaridès

Joly Braga Santos: Orchestral Works
María Orán, soprano; Gérard Caussé, viola; Extremadura Symphony Orchestra/Jesús Amigo
XXI-21 XXI-CD 2 1706 (60 min 17 s)



The most important Portuguese composer of the 20th century, Joly Braga Santos remains little known outside of his native country, even though his music is worthy of recognition. This programme of orchestral works offers a good sample of the whole of his work, characterized by a certain classicism at the start of his career—as in his vibrantly youthful Symphonic Overture No. 3—and moving towards a darker sound and a more contemporary aesthetic. His Three Symphonic Sketches are reminiscent of the world of Bartók and Stravinsky with their menacing, raging frenzy. Also close to Bartók with its clever integration of folklore, the Viola Concerto is definitely an important work, with its strong, interesting style. Finally, the cycle Cantares gallegos for soprano and orchestra (recorded here for the first time) relies on a more ethereal sound, though it still has a disquieting feel to it. Soprano María Orán, a faithful collaborator of the composer, sings this work dedicated to her after his death. Despite her aging voice, one cannot help being charmed by her artistic commitment, transforming the listening experience into something movingly personal. The orchestra sounds good and seems largely engaged in promoting this composer, who is well worth discovering. Éric Champagne

J. S. Bach: Goldberg Variations
Nicholas Angelich, piano
Virgin Classics 50999 0706642 9 (79 min 58 s)



After an aria that is almost unbearably slow, Nicholas Angelich attacks—in the true sense of the word—the first of the "Goldberg" Variations. His attack is so forceful and so hard that it stuns the listener. Let's be fair: Angelich has prodigious technique. Not only does he never miss a note but each note is perfectly audible and clear. The smallest little grupetto is perfectly precise. Hi speed is absolutely astonishing. Without a doubt, this is a superior performance of Bach's works. However, technique is not the only interesting part of the "Goldberg" Variations, even though, according to the booklet, Bach supposedly first composed these variations as exercises for the piano. Where is that 18th century elegance? Too often, the sound has a considerable harshness to it—too many of the variations (numbers 8 to 27, particularly) finish with a sort of slap in the face, as though the pianist was threatening us. Luckily, there are also very beautiful moments, mainly in the slower movements. Although the pianist sometimes falls into sentimentality (variation 27), the listener can breathe a bit after so many notes. It is worth a listen for the pianist's authoritative technique. Normand Babin

J. S. Bach: Six Cello Suites on Viola
Helen Callus, viola
Analekta AN 2 9968-9 (2 h 13 min 54 s)



Helen Callus' latest release on the Analekta label is a complete performance of J. S. Bach's Six Suites for Solo Cello, a daunting challenge for any cellist, and one might argue, an even greater feat on the viola, given the higher register of the smaller instrument. This is after all, music of the highest order, written with the most economical of means, and here one misses the deep sound of the cello in the bass lines that are the very heart and soul of this music. Callus does do a good job making the case for the suites on the viola, each one performed with total commitment and polish. However, these performances must fall short of a full recommendation due to their emphasizing of tonal beauty over character, singing over dancing, so to speak. Without clearly emphasizing the gestures of the dance movements, this album begins to feel a little too predictable. More variety of colour and character would have gone a long way to making this a set one might enjoy listening to from beginning to end. Still, there aren't that many violists who have recorded all six suites, so if you are a viola buff, this disc is worth having, as there is a lot of strong viola playing on display here. Pemi Paull

Liszt
Lise de la Salle, piano
Naïve V 5267 (77 min)



Dedicated to Chopin (the four Ballades and the Concerto in F minor), Lise de la Salle's last recording with Naïve was not that convincing. Unfortunately, neither is this album, which is perhaps a mandatory contribution on the bicentennial anniversary of Liszt's birth. The French pianist, drawn more towards the elegiac, is lacking colour and, above all, the sense of narration that builds a work by relating each detail to the whole. The art of structural transition —difficult by definition—is even more necessary in Liszt's compositions, as they quickly appear incoherent when their (rhapsodic) colour is not understood and integrated into the piece, which seems to be the case here. No true virtuosity is found in this programme of great works (Après une lecture du Dante, Ballade No. 2, Funérailles, Mazeppa), which alternate with less ambitious transcriptions (Mozart, Schumann, Schubert, Wagner)—these last more successful perhaps. All in all, this album can be considered superfluous after Arrau, Berman, Brendel, Bolet, Freire... and other Lisztian gurus. Alexandre Lazaridès

Shakespeare: Come again, sweet love
Daniel Taylor, Michael Chance, countertenor; Dame Emma Kirkby, Carolyn Sampson, soprano; Charles Daniels, tenor; Neal Davies, bass; Theatre of Early Music
RCA Red Seal/Sony Music 88697727222 (58 min 25 s)



An exclusive Sony artist, Canadian countertenor Daniel Taylor and his Theatre of Early Music have recorded a delightful disc of music inspired by Shakespeare, including the music of Purcell, Dowland, Gibbons and others. There are several guest artists on the disc, all frequent guests of TEM – fellow countertenor Michael Chance, tenor Charles Daniels, bass Neal Davies, and two sopranos, Carolyn Sampson and, of course, the queen of early music, Dame Emma Kirkby. They all make worthwhile contributions on the disc, either in solos or in ensembles, such as the lovely "The silver swan" by Orlando Gibbons. Taylor and his plangent tone remain a glory in this repertoire – the opening song "By beauteous softness" is a standout. Also very lovely is Carolyn Sampson's "If music be the food of love." Dame Emma, now in her early 60's, may have lost a bit of sheen and resonance to her tone, but her sweet sound remains a pleasure – one only wished her duet with Taylor in "Come again, sweet nature's treasure" were a little longer. The lute accompaniment by Elizabeth Kenny sets the mood perfectly. In fact this is a disc guaranteed to soothe frazzled nerves on a busy day! The booklet has an excellent scholarly essay, in English, French and German, by musicologist François Filiatrault on music in Shakespeare. The song texts are also trilingual. There are, however, no artist bios, but since we are in the age of the web, they are easily accessible (theatreofearlymusic.com). This is an indispensable disc for fans of Daniel Taylor and early music. Joseph So

Schumann: Complete Works for Piano Trio
Leif Ove Andsnes, piano; Christian Tetzlaff, violin; Tanja Tetzlaff, cello
EMI 50999 0 94180 2 8 (121 min 56 s)



This 2-CD set includes all three Piano Trios as well as Theodor Kirchner's arrangement of the Six Etudes in Canonic Form Op. 56 and the Fantasiestücke Op. 88. Listening to all the pieces I was struck by how poorly Schumann treated the cello in this instrumental combination. It often simply doubles the left hand of the piano part or is otherwise covered by the other instruments. The cello really comes into its own only in the arrangement of the piano/organ piece Six Etudes in Canonic Form. Kirchner was Schumann's friend and obviously had a better understanding of the use of the cello in a trio. Incidentally, Tanja Tetzlaff is a fine cellist in her own right.
The performances are extremely thoughtful and pay special attention to the softer dynamics. The intimacy of much of this music is superbly realized. The best music is to be found in the Piano Trio Op. 63 and this is a wonderful performance. Time seems to stand still in the slow movement but the exuberance of the last movement ("Mit Feuer") is fully realized too. Paul Robinson

Theofanidis: Symphony No. 1/Lieberson: Neruda Songs
Kelly O'Connor, mezzo-soprano; Atlanta Symphony Orchestra/Robert Spano
ASO MEDIA CD 1002 (66 min 45 s)



This second recording with ASO Media brings us two major works by two American composers who are becoming increasingly well known. Texas native Christopher Theofanidis creates rich, well-orchestrated music here. His Symphony No. 1 is certainly an important work, with its solid form and its original inspiration, which is sustained throughout. Listening to the work a few times helps to better grasp the motivic development and the complexity of the orchestral idea. The whole is combined with a work emblematic of the last few years: Neruda Songs by Peter Lieberson, a cycle for voice and orchestra written for his late wife, mezzo-soprano Lorraine Hunt. Hunt recorded the work with the Boston Symphony. The album remains a referential work—the discographic legacy of this great voice. Here, the Atlanta Symphony above all pays homage to the composer (who passed away last April) with this polished, tender performance. Although it is difficult to surpass the Lorraine Hunt version, Kelly O'Connor's warmth and feeling give the necessary touch of tenderness and intimacy to these memorable melodies. Éric Champagne

The Pulitzer Project
Grant Park Orchestra and Chorus/Carlos Kalmar; Christopher Bell (choirmaster)
Cedille Records CDR 90000 125 (74 min)



The Pulitzer Project, an extraordinary musical undertaking, brings us back to the 1940s, a difficult yet pivotal period in American musical history. On hearing the magnificent works of William Schuman (A Free Song, 1943), Aaron Copland (Appalachian Spring) and Leo Sowerby (The Canticle of the Sun), one fully understands how prestigious the prize really is. The acoustics are excellent and the sound recording is so impeccable that the brilliance of the big choirs and ensembles shines even brighter, sounding even more polished. The production is equally awe-inspiring, and the aesthetic, of course, is very American. The chorus' incredible precision is worth noting, showing an ability to express subtleties that is remarkable for an ensemble of this size. Conductor Carlos Kalmar has a real sense of the melody, which he wields marvelously in Appalachian Songs, presenting the works with the necessary severity, without overemphasis. Julie Berardino

Winging it: Piano Music of John Corigliano
Ursula Oppens (with Jerome Lowenthal), piano
Cedille Records CDR90000123 (59 min 30 s)



Let's risk a somewhat provocative comment: John Corigliano is one of the most overrated composers of his generation. Not that his music is bad, as this piano work proves, but it is generally banal and uninspiring for even a slightly critical mind. In short, Corigliano deserves his standing as an excellent film composer, but not as an international prizewinner with, to top it off, a teaching position at Juilliard. Luckily, the piano serves his aesthetic well, unlike the string quartet (too arid) and the orchestra (too rich); sensitivity, intimacy and colour are just balanced enough to mask the relatively simple ideas, i.e. to justify them. Oppens (and Lowenthal, his usual companion in pieces for two pianos) plays with her usual manifest devotion, intensity and weak articulation in the virtuosic passages (the very first piece is a good example, with its cascading melodies and fast chords). This album is a comfortingly modern little oddity. René Bricault

DVDs
Dvořák: Rusalka
Kristine Opolais, Klaus Florian Vogt, Nadia Krasteva, Günther Groissböck, Janina Baechle; Bavarian State Opera Orchestra and Chorus/Tomáš Hanus
Unitel Classica/C Major 706408 (2 DVDs: 192 min)



This unrelentingly dark Rusalka generated a great deal of controversy at its premiere last year. Austrian director Martin Kušej has drawn a parallel between this opera and the Austrian child abuse case of Josef Fritzl, who for years kept his daughter in a cellar where she was subjected to his sexual abuse. Depending on your affinity for Regietheater, this scenario is either a stroke of creative genius or the product of a macabre mind. Kušej has taken major liberties with the story. The Water Goblin is now Rusalka's father/abuser and the witch Ježibaba her mother. They live in an upstairs world complete with a huge painted backdrop of beautiful mountains and a serene lake, while Rusalka and her sisters are confined to the leaky, dark dungeon underneath. Her Song to the Moon is sung embracing a plastic globe lamp. Rusalka longs for freedom and Ježibaba releases her. She falls in love with the shallow Prince who dumps her for the Foreign Princess. In Act 3 the Water Goblin inexplicably kills the Gamekeeper and is hauled away by police. Rusalka and her sister-victims are put in a psychiatric ward. The unfaithful Prince returns to Rusalka and stabs himself. If Rusalka has been locked up all her life in a windowless cellar, how could she have seen the moon? How could she have spotted and fallen in love with the Prince? In the accompanying documentary, Kušej points out that European fairy tales are often dark and violent, but he has so distorted the story that it's unrecognizable, and the stage action is so heavy-handed that it is no longer Dvořák.
Fortunately the musical side of things is excellent. Called the "Nicole Kidman of opera," Latvian soprano Kristine Opolais is a riveting Rusalka, coping well with the vocal and dramatic demands of the role. Klaus Florian Vogt looks great as the Prince, but one would have preferred a more heroic sound. Günther Groissböck is a psychopathic and impressively sung Water Goblin. Janina Baechle sings strongly as Ježibaba. Nadia Krasteva sings with steely tone but her top sounds strained in a role meant for a dramatic soprano. Czech conductor Tomáš Hanus lavished care on the score—the sound coming out of the pit was so gorgeous that it created a disconnect with what was happening on stage. Musically, this disc is worth at least five stars, but production-wise it is far less deserving. Joseph So

BOOKS
David Hurwitz: Bernstein's Orchestral Music; An Owner's Manual
Amadeus Press: Milwaukee Wisconsin, 2011. 200 pages.



This book is part of a series called "Unlocking the Masters," which already has 23 titles. The idea is to give the listener without a lot of technical knowledge some insight into great music. Apparently, the editors don't assume that such listeners can read music so there are no musical examples. Instead, there is a CD bound into the book with recorded examples related to the text.
David Hurwitz is a true believer in Bernstein's compositional genius and his introductions to all the major works are generally insightful and helpful. I particularly liked the way he invoked Bernstein's Chilean wife Felicia in a discussion of Bernstein's use of Latin-American music in West Side Story.
While the biographical literature naturally spends a great deal of time speculating and commenting on the personal aspects of Bernstein's relationship to his wife, there seems to be very little discussion of her possible creative influence on his creative work as a musician, an influence that strikes me as very pertinent, and very real. (p. 18)
On the other hand, the CD includes excerpts from only three works, hardly enough to give the listener detailed knowledge of Bernstein's substantial output. The reader of this book has to be motivated enough to have his or her own Bernstein CD/DVD library to make full use of it. Paul Robinson
Translations from french: Aleshia Jensen
---
Version française...
---