Arts this Fall

September 1, 2011

---
Dance
by Tao Fei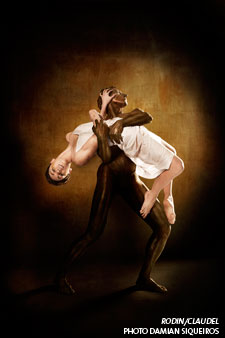 Montreal dance audiences won't have much time to cool off after the sizzling summer season dominated by the Festival Transamériques and OFFTA lineups. Autumn returns dancegoers to the city's slew of performance venues as they unveil brand new seasons packed with buzz-worthy premieres, exciting international visits and great opportunities to get a state of the art on local creation. This season's fare in particular will reward the daring.
SEPTEMBER
Virginie Brunelle, one of the hottest young talents on the local scene right now, kicks off Théâtre La Chapelle's season with the world premiere of Complexe des genres (Sept. 6-17), for six dancers. The self-professed choreographic love child of Quebec experimentalists Dave St-Pierre and Daniel Léveillé, Brunelle makes viscerally raw works that have already earned her accolades at home and abroad. Let's see if this third work proves her breakout moment. Feeling exploratory? The 9th edition of Transatlantique Montréal's Quartiers Danses (Sept. 16-25) transforms seven Montreal neighborhoods—their alleys, parks, public squares, museums and arts centers—into an urban stage for contemporary dance. Among the sprawling program of films, photo exhibits and myriad performances, catch a restaging of a defining piece of Quebec dance history, Françoise Sullivan's Dédale (Sept. 19, 24-25), created in 1948. Also revealing its appetite for non-traditional spaces, Agora de la danse ventures into the Kingdom Gentleman's Club with the risqué event Danse à 10 (Sept. 18-19, 25-26), curated by the busy Montreal daance collective La 2e porte à gauche. Eight standout innovators on the local scene – Marie Béland, Nicolas Cantin, Mélanie Demers, Stéphane Gladyszewski, Frédérick Gravel, Benoît Lachambre, Jérémie Niel and Manon Oligny—take over the St-Laurent strip club to make an avant-garde spectacle of the body. If the plush seats at the Place des Arts are more your style of show, don't despair, the Danse Danse season opens at the end of the month. Belgian wunderkind Sidi Larbi Cherkaoui returns to Montreal with his signature multicultural stylings and newly established company Eastman VZW to present Babel (words) (Sept. 29-Oct.1, Théâtre Maisonneuve), a work evoking all the chaos and harmony of the Biblical allegory. Eighteen dancers and on-stage musicians from around the globe promise a lush and epic voyage.
OCTOBER
October's big event is the world premiere of Rodin/Claudel (Oct. 13-29, Théâtre Maisonneuve), a brand new evening-length ballet created for Les Grands Ballets Canadiens de Montréal by Ontario-born choreographer Peter Quanz. Based on the tumultuous love affair between the French sculptors Auguste Rodin and Camille Claudel, this is an important piece for the company, as it marks its first Canadian commission in over ten years. For some international fare, check out choreographer Helge Letonja and his Germany-based company Steptext Dance Project in The Bog Forest (Oct. 19-21, Agora de la danse), a darkly atmospheric portrait of human exodus. And lovers of dance theater won't want to miss a return visit from Pippo Delbono, the Italian actor and stage director whose unclassifiable, carnivalesque performance works have made him a cult figure on the European contemporary scene. This time he brings the Canadian premiere of his confessional one-man-show Tales of June (Oct. 26-29, Usine C), sure to be a treat.
NOVEMBER
November has even more genre-bending dance highlights in store, courtesy of Théâtre La Chapelle's new collaboration with the edgy ARTDANTHÉ Festival in France. Montreal-based multidisciplinary artist Stéphane Gladyszewski, a fixture of Quebec's experimental next wave, opens the series with his phantasmagoric, mixed-media self-portrait Corps noir ou l'inconscient convié (Nov. 2-4). Next, American dancer-choreographer Antony Rizzi channels performance art pioneers Penny Arcade and Jack Smith, as well as tanztheater icon Pina Bausch, in his gabby, irreverent piece, An Attempt to Fail at Ground Breaking Theater with Pina Arcade Smith (Nov. 6-7). And then comes Bulgarian wild child Ivo Dimchev in his off-kilter one-man-show (and-tell) Som Faves (Nov. 11-12), full of poignant eccentricities. Longing for pure, virtuosic dance at this point? Acclaimed classical Indian dancer and Pina Bausch muse Shantala Shivalingappa performs two programs at Cinquième Salle: Gamaka (Nov. 16-20), a solo in the classical Kuchipudi style, and Namasya (Nov. 22-26) a contemporary program featuring works by Bausch and Ushio Amagatsu. Shivalingappa is a singular performer straddling diverse dance worlds, and these twin programs are a great way to witness her majestic range. And finally, what's a Montreal dance season without an offering by Compagnie Marie Chouinard? Chouinard's recent one-act ballet The Golden Mean (Live) (Nov. 24-26, Théâtre Maisonneuve) offers audiences another glimpse into the choreographer's strange and spellbinding universe.

VISUAL ARTS
by Julie Beaulieu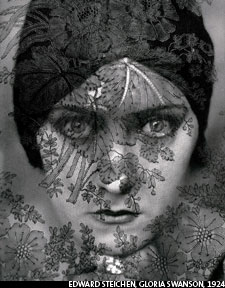 After traveling all over Quebec to attend the province's many summer festivals, play hooky from work one last time to catch this fall's cultural and artistic events. Do you have a weakness for Impressionism, or is cabanisme more your cup of tea? It's up to you! To steer you in the right direction, we've mapped out the following events in the hope of, at the very least, piquing your curiosity.
Estrie
Discover around thirty Quebec works from the MNBAQ's collection, as well as paintings by Eugène Boudin—a precursor of Impressionism famous for his seascapes—at the Musée des beaux-arts de Sherbrooke's exhibition Impressionnisme? Organized and produced by the Musée National des beaux-arts du Québec, this exhibit runs until October 2. Impressionism? The choice is yours!
Mauricie and Central Qc
Explore the region's natural beauty… and its culture! Two impressive exhibitions on TV culture are currently on view in this part of Quebec. The Musée des religions du monde in Nicolet presents Colle, papiers, ciseaux, a retrospective on the life of Claude Lafortune, until March 18, 2012. Well known and respected in the Quebec community, Lafortune worked in television for over thirty years and is known for his programs "L'Évangile en papier" (1975-1976) and "Parcelles de soleil" (1988-1995). 45 of his paper sculptures are being shown, including 25 created especially for the exhibition.
Le Musée québécois de culture populaire in Trois-Rivières presents Le temps d'une paix, l'exposition, created by the Musée de Charlevoix. Relive the well-loved Quebec television drama Le temps d'une paix through photographs, costumes, re-created sets, and clips from the show. Until March 18, 2012, the pop culture museum offers those curious a chance to look behind the scenes of the cult series that marked a generation of viewers.
The Musée populaire de la Photographie, located in Drummondville, is still unknown to most. Their exhibition Le réel ment ?, running until October 9, presents various illusions, perceptive displays, and multi-perspective images related to the psychology of perception. The highlights include 3D reproductions of paintings by Fragonard, Botticelli, and Arcimboldo, as well as a 3D Mona Lisa.
From September 30 to October 9, Trois-Rivières will host the annual Festival international de la poésie (International Poetry Festival)—a seminal event on the Quebec cultural scene. 400 activities will be offered in locations across the city (dubbed "the poetry capital" by Félix Leclerc). To celebrate its 27th anniversary, this year the festival pays homage to Gaston Miron. To all word lovers: this annual event is not to be missed.
Quebec City
Quebec's capital city was alive with music during the various summer festivals; this fall, its museums offer us amazing new exhibitions. Among the highlights is ROME. From the Origins to Italy's Capital at the Musée de la civilization, on until January 29, 2012. The exhibition is well worth a look; it offers museum-goers the chance to discover the unrivaled city, famous for its art and history, from its rise to its fall.
The Musée national des beaux-arts du Québec also brings us two noteworthy exhibitions. Up Close and Personal with the Caillebotte Brothers: Painter and Photographer, a look at French Impressionism, will be shown from October 6 to January 8, 2012. Steichen: Glamour, Fashion and Celebrities. The Condé Nast Years, 1923-1937 will follow, open from October 27 to February 5, 2012; the all-encompassing retrospective on the works of American Edward Steichen, one of the most prolific and influential photographers of the 20th century, brings together 225 original photographs, more than one of which is inspirational. Garbo and Dietrich will definitely be there; will you?
montreal
There is no doubt that Montreal is overflowing with art and culture. Here is a list of exhibitions and events sure to delight Montrealers and tourists alike.
Not to be missed—Musée des beaux-arts de Montréal is showcasing The Fashion World of Jean Paul Gaultier: From the Sidewalk to the Catwalk until October 2. Also, The Québec Triennial—the largest exhibition centered on contemporary Quebec Art—is at the Musée d'art contemporain from October 7, to January 3, 2012; forty artists will be featured in this show, which is accessible to all audiences. The Centre d'histoire de Montréal brings us Lost Neighbourhoods (until March 25, 2012), an exhibition-documentary that is exciting for anyone interested in the evolution of the city. Last but not least, the 17th annual Festival international de la littérature takes place between September 16 and 25. 200 national and international artists will invade the city for this one-of-a-kind celebration, which will offer fifty stirring literary and artistic events. A must-see for lovers of art and literature.
the Outaouais region
The Canadian Museum of Civilization is known for its awe-inspiring exhibitions. Until October 10, Japan is in their spotlight. Japan: Tradition. Innovation. allows us to learn and understand how technology and avant-garde design have become part of Japan's traditions. A striking juxtaposition of Japanese tradition and technological innovation awaits you at this unique exhibition.
at the river's end
The Musée du Bas-Saint-Laurent in Rivière-du-loup brings us Cabanisme, Nouvelle perspective sur un mouvement artistique méconnu (Cabanisme: A New Perspective on an Undiscovered Artistic Movement), which will no doubt pique the curiosity of many. Created by Yvon Chassé, cabanisme marked Quebec's arts scene during the 1960s but disappeared with the death of its founder. This retrospective includes around thirty colourful, cutting works—anchored in tradition yet very modern—that bring to light the origin of this movement, which takes its name from the colourful expression "ma cabane au Canada." What a wonderful discovery!
Translation: Aleshia Jensen

THEATRE
by Jessica B. Hill
This season, there's a focus on several of Montreal's stages offer a look at the surprising differences — and yet surprising similarities — between adults and children in this theatre season. This season's picks give theatregoers an opportunity to critique social mores, values, and class systems are critiqued as they watch adults act like children (or forget the wonder of their youth) and children struggle to grow up before their time. Powerful plays unveil the pretense of adult society while others humorously portray adults as overgrown children. These shows this season strongly underlineillustrate how family and society affect our youth and invariably shape us and affect our youththe adults we become. Perhaps the moral of this season's picksese plays is a reminder that once you've entered the world of grown-ups, you must temper yetbut never forget the child within.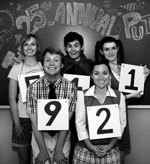 Starting the season off with much gleefully, Montreal's fledgling musical company, Processed Theatre, brings us The 25th Annual Putnam County Spelling Bee. A hit musical and Tony Award-winning show, this piece promises to be both hilarious and touching all at once. Six quirky, misfit adolescents, accompanied by grown-ups who narrowly escaped childhood themselves, compete for the spelling championship of a lifetime. The Spelling Bee becomes a place where these pubescent outsiders can both fit in and stand out at the same time. Playing at the Mainline Theatre, September 6 to 24.
The Centaur Theatre opens its season with True Nature by award-winning Montreal playwright, Colleen Curran. ParallelingJuxtaposing the lives of two women's lives, one a contemporary academic and the other a brilliant paleontologist, True Nature is an enchanting story that intertwines different centuries, science, and social classes, and scientific methods. Masterfully mergingcombining themes of romance, friendship, discovery and evolution while maintaining humor throughout, True Nature promises to be a gripping opener. Directed by Amanda Kellock, It runs from October 4 to November 6.
In keeping with the theme of social class, the Centaur follows up with God of Carnage by Yasmina Reza, directed by Roy Surette. Four urban professional parents converse after a child's playground brawl and subsequent dental injury. Sophisticated society is dissected andas values and manners slowly degenerate in this brutal but comic satire of bourgeois hypocrisy. An Olivier Award winner in 2009 for Best New Comedy, God of Carnage runs from November 8 to December 4. Peter Shaffer's Equus opens the Segal Centre season. This award-winning, powerful play follows a psychiatrist as he tries to unravel the mystery that pushed a teenage boy to violently blind six horses. The play disconcertingly unflinchingly delves into the world of psychodrama and unearths a chilling combination of pathology, religion, and sexual fascinations. This play is sure to leave you on the edge of your seat. Directed by Domy Reiter-Soffer, Equus runs from September 11 to October 2.
The Segal Centre will then changes gears with The Play's the Thing, by Ferenc Molnar and directed by Blair Williams. This delightful but seldom-staged parlor comedy is pure amusement, and teeters between farce and romantic comedy. A successful playwright and his collaborator arrive at a fancy Italian Riviera castle late at night, with their new protégé composer in tow. Hoping to surprise the composer's fiancée, the diva actress who is to star in their play, they unfortunately discover more than they bargained for. With colourful characters and deliciously witty writing, this show will make a terrific night out. Runs from October 30 to November 20.
Geordie Productions brings back a children's timeless classic to the stage: The Little Prince, directed by Dean Patrick Fleming. An aviator crash-lands in the desert and meets a strange little boy who has traveled across galaxies on an asteroid. As the Little Prince recounts his adventures, the Aviator is gently reminded of the simple truths and observations children perceive that adults tend to forget as they grow older. An adorable, simple story filled with imagery. October 11 to the 23.
Suggested minimum audience age: 8 years old
Infinitheatre confronts us with a terribly topical season opener, The Poster, a guest production by Teesri Duniya Theatre directed by Arianna Bardesono. In Palestine, a man who prints posters of people who die in the Middle East struggles finds himself printing the poster of his only son. The Poster is a close look at the consequences on both sides of the Israeli/Palestinian conflict. The original French version of the play, L'Affiche, was named Play of the Year in 2009 by the AQCT. Playing at the Bain St-Michel, 5300 St-Dominique, from November 17 to December 4.
---
Version française...
---