Walter Boudreau Wins Denise-Pelletier Prize

February 15, 2005

---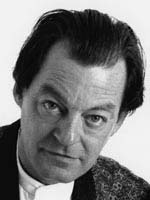 Composer, musician, conductor and prominent SOCAN member Walter Boudreau was one of 11 recipients of the 2004 Quebec Awards, presented in Quebec's National Assembly on Nov. 9th, 2004. The Denise Pelletier Prize (for performing arts) was awarded to Boudreau for his "formal daring and ability to create fertile artistic groupings that have widely contributed to the development of an audience for Quebec contemporary music, both at home and abroad." It is Quebec's highest honour in the performing arts, and was the crowning for an artistic creator who has played an exceptional role in the development of the performing arts. Below is an excerpt from his acceptance speech.
[...] While I am indeed aware that our history and culture is relatively young, we have every reason to congratulate ourselves on the musical developments of the last three or four decades, which may well be called phenomenal. In the composing field we have produced an impressive number of high quality original works that are worthy of our full attention and support.
However, I make bold to say that musical creation in Quebec hasn't yet received the distinction it deserves. For nearly a century, Quebec has identified itself with its writers, choreographers, theatre and film directors, painters, and visual artists. Rarely has it identified itself with its composers, except in the field of song. This is a rather singular situation: the people of Quebec still don't seem to think that concert music (so-called classical music) is a genuine mode of expression. They feel that "la grande musique" comes from somewhere else, from another time, and, of course, must have been written by people long dead.
Throughout the nearly forty years of my professional career, I have focussed on the creation of music. As a composer, conductor, and artistic director, I have fiercely defended my profound belief that musical creation can be the authentic reflection of our people and our time. I dare to hope that this is why I have been awarded the Denise Pelletier Prize. And I also dare to hope that the public will pay increasing attention to our many efforts aimed at making our music known and appreciated, here and throughout the world.
With this vision in mind, I was able--thanks to the collaboration of my colleague and longstanding friend, composer Denys Bouliane... and that of the SMCQ--to mount the 2003 Montréal/Nouvelles Musiques festival. The MNM has already become an essential catalyst in the world of Quebec musical creation. Its aims include:
Providing and consolidating a basic musical heritage in Quebec.
Assuing the diffusion of Quebec works both on stage and in the media.
Making sure Quebec works are known internationally.
Helping to develop markets for composers, musical ensembles, and performers...
The SMCQ plays an essential and vital role in the emerging and highly dynamic musical culture of Quebec. Although still somewhat overshadowed by a fragile "colonial" past and a dangerously "commercial" mass culture, Quebec concert music must continue to develop its own personality and originality. This is a question of survival for our entire culture. [...]
[Translated by Jane Brierley]
---
Version française...