La Scena Musicale Online Reviews and News / Critiques et Nouvelles

Visit La Scena Musicale Online Reviews. [Index] Critiques de La Scena Musicale Online
---
La Diva Renée's Star Turn in Toronto

By Joseph So / October 8, 2004
---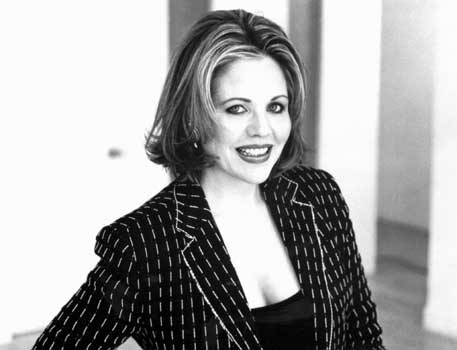 As the final flourish of two weeks of festivities to open the inaugural season of principal conductor Peter Oundjian's tenure with the Toronto Symphony, the company spared no expense in engaging soprano Renée Fleming, the reigning American prima donna of the 21st century. Ticket prices to her gala concert went as high as $150, surpassing those for Yo-Yo Ma and Emanuel Ax, not exactly musical slouches themselves. And the whole affair was documented by Rhombus Media in an upcoming telecast and DVD release. If such commercial razzle-dazzle had little to do with music-making, the sold-out fund-raisers generated additional revenue for the symphony, not to speak of much needed buzz that can only help raise the profile of the TS and sell tickets in the future.

So it was in the spirit of a gala potpourri around which the program was constructed ö for what other reason would one pair the sublimely spiritual Four Last Songs with Rossini's William Tell Overture? The arias second half featured Bolero from I Vespri Siciliani and 'Ebben, ne andro lontano' from La Wally, with 'O mio babbino caro' sandwiched in between ö a mish-mash that only makes sense to a diva. And yes, two more orchestral pieces ö Strauss's rarely heard Serenade for Winds in E-flat Major, Op.7, and Puccini's I Crisantemi, his 'graduation piece' which he later recycled for Act 4 of Manon Lescaut. It must be said that with Oundjian, the TS appears to be in good hands, the band sounding quite wonderful throughout. I was particularly impressed with the Puccini chamber piece, played with much delicacy and exquisite tone. But when drama was called for, as in the finale of the William Tell, Oundjian could summon up torrents of sound from the orchestra with the best of them.

As for Ms. Fleming, it was the expected star-turn. Dressed in a shimmering midnight blue gown with matching shawl, blond hair becomingly shoulder-length, she looked even more gorgeous than her usual self. The sounds she emitted all evening threw the audience into periodic paroxysms, bringing on the inevitable, misplaced applause in the middle of the Strauss cycle. From the vantage point of centre mezzanine, her lyric soprano was surprisingly underpowered, even with Oundjian holding down the orchestra. More importantly, her singing of the Strauss songs, however beautiful, curiously lacked a sense of engagement with the text. It was slow and languorous, and by Im Abendrot, truly glacial. Her frequent sweet smiles were somehow at odds with utterances about the profundities of life and death. The arias generally fared better, especially a lovely Wally aria and 'Io son l'umile ancella' from Adriana Lécouvreur. Also memorable was the Strauss song Cacilie, showing how right her voice is in this repertoire. On the other hand, the Vespri Bolero was sung with the score in front of her and rather unidiomatically at that, breaking the musical line before starting the trill, something one hardly ever hears. 'You'll Never Walk Alone' from Carousel as an encore was slowed to a crawl. To be fair, the gala audience ö with the Governor General Adrienne Clarkson in attendance ö loved it all and rewarded her with repeated standing ovations. Let's hope La Fleming will be back in a regular concert and show us what we know she is capable of being, a beautiful voice and a consummate musician.

Renee Fleming, soprano; Toronto Symphony Orchestra, Peter Oundjian, conductor. Roy Thomson Hall, Saturday, October 2, 2004.
---
Visit La Scena Musicale Online Reviews. [Index] Critiques de La Scena Musicale Online