La Scena Musicale Online Reviews and News / Critiques et Nouvelles

Visit La Scena Musicale Online Reviews. [Index] Critiques de La Scena Musicale Online
---
Eighth Annual COC Gala Concert Showcases Future Stars

By Joseph So January 30, 2002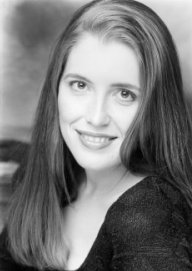 Krisztina Szab&oacute
Krisztina Szabó, mezzo-soprano
James Westman, baritone
Canadian Opera Company Ensemble
Martha Guth, soprano
Colleen Skull, mezzo-soprano
Peter Collins, tenor
David Pomeroy, tenor
Olivier Laquerre, bass-baritone
Alain Coulombe, bass
Canadian Opera Company Orchestra
Richard Bradshaw, conductor
Glenn Gould Studio
Toronto, January 21st 2002
Postponed from last December due to a CBC technicians' strike, the long-awaited COC Gala finally became a reality last Monday. Perhaps due to the date change, attendance was respectable but far from full in the small Glenn Gould Studio. This is a shame because the concert featured some excellent singing, led by Krisztina Szabó and James Westman, two young artists at the beginning of major international careers. They were ably supported by the current and former members of the COC Ensemble, with the COC Orchestra under the baton of conductor Richard Bradshaw.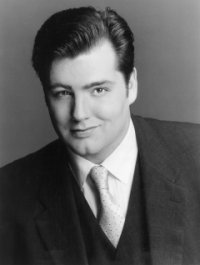 James Westman
The program featured Mozart and the bel canto operas of Rossini, Bellini, and Donizetti, ideal for youthful voices with their energy and enthusiasm. After an obligatory overture – this time from La Clemenza di Tito, the vocal selections began with an aria from Idomeneo, sung by Krisztina Szabó. With the well-deserved success as Idamante last season and more recently as a movie-queen Cleopatra, Szabó is making her way into the front ranks of young Canadian opera stars. Her rich, gleaming high mezzo never sounded better, and her elegant, sensual yet cool stage presence makes her a standout. Stunningly gowned and impeccably coiffed with every hair in place, Szabó proceeded to impress with an unusually dramatic "Non ho colpa", Idamante's aria from Idomeneo. This was followed by a 'knock 'em dead' rendition of "Se Romeo t'uccisse un figlio…La tremenda ultrice spada" from Bellini's I Capuleti e I Montecchi.
Never one to be outdone, baritone James Westman, the other 'star' of the evening, countered with a vivid "Hai giá vinta la causa" from Le Nozze di Figaro and a brilliant "Or dove fuggo io mail… Ah, per sempre…Bel sogno beato from I Puritani. With little sleep and all the excitement from having rushed directly to the concert hall from the delivery room in Stratford, Ontario where his wife Dini had just given birth three hours earlier, Westman met the challenges splendidly, offering up his warm, ingratiating baritone with its generous supply of terrific high notes.
Also prominently featured were two hugely popular ensemble pieces – the Septet from L'Italiana in Algieri and the Sextet from Lucia di Lammermoor, both picked to show off the vocal riches of the COC Ensemble. Conductor Richard Bradshaw has always had a penchant for fast tempi, but the lightning speed with which he conducted Act 1 Finale of L'Italiana was virtually "Rossini on Uppers" – a rather scary thought. Particularly noteworthy was soprano Martha Guth as Elvira, who sang two huge high Cs – four if you count the encore. And I would be remiss if I don't mention tenor Peter Collins – his Lindoro must have been the most heroic in history.
In addition to a reprise of the Septet, Szabó and Westman offered as encore the Rosina-Barber duet from Il Barbiere di Siviglia. Both singers were in jovial form, playing off each other splendidly, but with Westman's irrepressible stage presence and hilarious sense of comedy, it gives every prima donna who dares to sing duets with him a run for her money. If you missed all the fun and frolic, this concert was taped for broadcast on Sunday, February 17 on CBC Radio One and Two. Check your local program schedule for details.
---
Visit La Scena Musicale Online Reviews. [Index] Critiques de La Scena Musicale Online