La Scena Musicale Online Reviews and News / Critiques et Nouvelles
Visit La Scena Musicale Online Reviews. [Index] Critiques de La Scena Musicale Online
---
Pergolesi's Stabat Mater Touches The Heart

By Joseph So July 23, 2001
Stabat Mater Giovanni da Palestrina (c. 1525-1594)
Stabat Mater Giovanni Pergolesi (1710-1736)
Suzie LeBlanc, soprano
Daniel Taylor, countertenor
Andrew Henderson, organ
Elora Festival Singers
Elora Festival String
Noel Edison, conductor
St. Mary's Church, Elora
July 22, 2001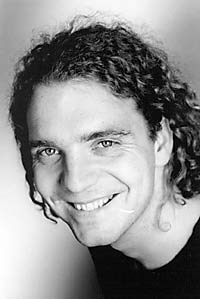 Daniel Taylor

"Short and Sweet" is an apt description of this afternoon's concert at St. Mary's Church at the Elora Festival. For those of us who were thermally-challenged on this most sweltering of summer days, the short duration was a blessing. And with the wonderfully pure and mellifluous sounds coming from the two superb soloists, this gem of a concert will likely be among the most memorable this summer.

In barely an hour, the audience was treated to two sublime pieces from the Italian Baroque. The concert opened with the Palestrina Stabat Mater, sung unaccompanied by the Elora Festival Singers. Noel Edison drew lovely and perfectly seamless sounds from the 20-voice choir.

This short 10-minute piece was followed by Giovanni Pergolesi's longer masterwork. Written at the age of 26 and already gravely ill, Pergolesi received this prestigious assignment to write a liturgical work to replace the setting by Scarlatti already in use. In a mere 64 pages of manuscript, Pergolesi managed to express all the pain and sorrow of the Virgin Mary at the crucifixion of Christ. He did this with a heart-felt simplicity of style that stands in contrast to the typical Italian Baroque church music of the time, works that were replete with ornamentations and contrapuntal complexity.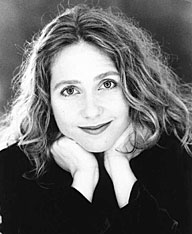 Suzie LeBlanc

Written for two solo voices - soprano and contralto, the lower voice is sometimes replaced by a countertenor. In this case, the voices of Suzie LeBlance and Daniel Taylor are made for each other, achieving a perfect harmony after the initial opening segment when LeBlanc did not project sufficiently. Her pure, vibrato-free tones are ideal for this music, contrasting nicely with Taylor's darker timbre. The soprano-countertenor combination can also be found on a noteworthy recent recording of this work on the Decca label, with German countertenor Andreas Scholl and American soprano Barbara Bonney. To these ears, the 'whiter', more instrumental sound of LeBlanc is to be preferred to that of Bonney, while Taylor smooth as silk tones measure up nicely against the much admired Andreas Scholl. Due to a scheduling mix-up, Taylor had to sing a concert the previous evening in Montreal, but with youth on his side and a solid technique, there was no evidence of strain or fatigue. Despite the oppressive heat, and with blotches of sweat soaking right through the back of his blue blazer, Noel Edison conducted with precision and verve, eliciting beautifully refined sounds from the thirteen musicians of the Pergolesi Orchestra.



---
Visit La Scena Musicale Online Reviews. [Index] Critiques de La Scena Musicale Online