---

The Montreal Symphony Orchestra made its annual autumn pilgrimage to Carnegie Hall this weekend with pianist Martha Argerich as headliner.

The Carnegie program on Saturday Oct. 27 was to have included Ginastera's Piano Concerto No. 1 as part of the all-Argentinean program but Argerich switched to Tchaikovsky's Piano Concerto No. 1, which the orchestra had performed in Montreal on Oct. 23 & 24 with Russian pianist Andrei Gavrilov (rumor has it Argerich didn't want to learn the Ginastera from scratch).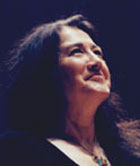 On the evening of Saturday Oct. 27 Argerich was in her demoness phase. She seemed distressed, as if performing under duress, and made faces on the two occasions when she flubbed notes. It was one of those concerts where her former husband, conductor Charles Dutoit, had to encourage and cajole her from the podium, then try to keep up with her when she bolted from the gate like a racehorse. Of course, Argerich is always worth hearing, even when moody. Her Tchaikovsky was a titanic, momentous effort which her dark, slightly loony virtuosity made especially gripping.

Argerich played loud and fast, attacking the keyboard with the broad strokes of a sculptor shaping a raw block of marble. Yet there were also flashes of detailed whimsy: her solo passage in the first movement was syncopated, almost jazzy. And she played the whole concerto at dizzying speed, as if to prove she still has the chops. The Prestissimo was about as fast as a human can play while still maintaining clarity and articulation. The orchestra struggled to keep up with the diva's rapid tempi and unpredictable rubato. They framed her fireworks nicely, but made little statement of their own.

Rumor had it that this was the first time Argerich played Tchaikovsky's Piano Concerto No. 1 in the USA. Argerich took five bows then dragged the concertmaster offstage by the hand to end the show.

In the first half of the program the orchestra played four Argentinean works: Ginastera's Glosses sobre temes de Pau Casals (1977), Piazzolla's Concerto for Bandoneón and Orchestra (1979), Oblivion (1984), and Adiós Nonino (1959). The Ginastera showcased the orchestra's gossamer sound and jewel-like wind and flute soloists. The Bandoneón Concerto was exotic, nostalgic and melancholy, recalling the film scores of Nino Rota. The little accordion played by Daniel Binelli sounded as bluesy as a saxophone or trumpet. But the last two Piazzolla works were superfluous, swelling an already long concert.

On Sunday Oct. 28 Argerich was in her angel phase, smiling and happy to be on stage. Her friend Nelson Freire had withdrawn from the scheduled Poulenc's Concerto for Two Pianos due to tendonitis. So Argerich played Beethoven's Piano Concerto No. 1 instead. It was a rapturous experience. Argerich was confident and masterful, delivering a carefully prepared, superbly nuanced interpretation. She and the orchestra agreed on a chamber music aesthetic, making the Beethoven sound like Haydn or Mozart. This refinement, abetted by Argerich's phenomenally delicate fingering and phrasing, revealed unexpected depths of wit and color in Beethoven's famliliar work. The Allegro was limpid, witty, and effortlessly commanding. The Largo sounded as delicate as a lute song. The Rondo was simply Olympian, a Gold Standard performance ending with pure, bell-like final notes. Throughout the concerto Argerich highlighted melodies and rhythmic quirks that most pianists overlook. I have never heard this concerto played so well, and probably never will again. Argerich gave one of Schumann's Kinderszenen as an encore.

There was no sign of Argerich's cancer which sidelined her last year. She departed from her usual basic black and wore a dress and blouse with a colored pattern. A good omen.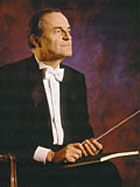 After the intermission Dutoit led the orchestra through all 80 uncut minutes of Glière's Symphony No. 3, aka "Il'ya Muromets" (1911). Despite the length, it was an interesting piece with shades of Wagner, Mussorgsky, and Debussy. The Montreal Symphony Orchestra's expanded complement of 106 players gave a sleekly professional reading of this vast musical mural. The strings were silky and voluminous, the woodwinds pert and songful, the percussion was well-blended. It was a first-rate performance of a second-rate work we were glad to hear, once.

Both concerts were well-attended by a mixed audience, including pianists Evgeny Kissin and Jean-Yves Thibaudet, but for the first time in years Argerich's name did not sell out the house.

The MSO's Carnegie Hall performances prove it is one of North America's top four orchestras, along with the Philadelphia Orchestra (especially under Rattle and Dutoit), the National Symphony and Chicago Symphony for contemporary music under Boulez, and the Pittsburgh Orchestra when Jansons conducts. Montreal is justly proud of its band. What a tragedy that Canada's best orchestra can only be fully appreciated when it leaves home and performs somewhere with decent acoustics, such as Carnegie Hall.

Its Salle Wilfrid Pelletier home is a huge dry bunker that distorts music and kills sound. The fact that the MSO is trapped there - like a pearl in a rusty tin can - is the biggest scandal in Canada's cultural life. The Quebec government faithfully subsidizes the Montreal Symphony Orchestra to the tune of several million dollars annually, but it won't deserve this gem of a band until it also bankrolls a proper auditorium to house it.

> Carnegie Hall

> Montreal Symphony Orchestra
---